Replacing School Lockers
When your school lockers are looking tatty and well past their best it is often better to replace them rather than trying to repair them.
Old school lockers can cause more trouble over time and maintenance can be costly.
It soon gets to the stage where it is more cost effective to invest in a complete new locker solution which will not only save you from costly maintenance fees but would also much improve the visual look of your school.
When thinking about replacing school lockers there is a great article here Are you thinking about replacing School Lockers? by Helmsman Lockers
Helmsman Lockers are a Gold Member of UK Small Business Directory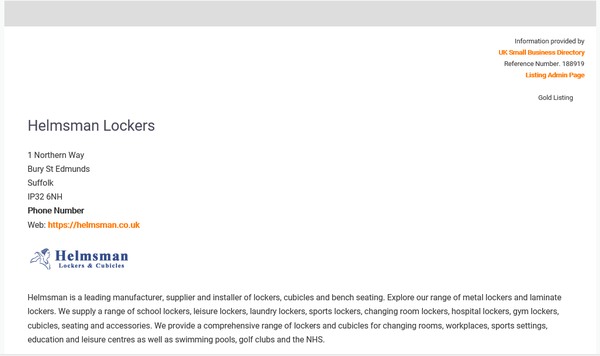 © UKSBD - 6 Granby Road, Honington, Shipston-on-Stour, Warwickshire, CV36 5AB - 01608 663759