Wheelchair Ramps Website
I updated my Wheelchair Ramps website last week.
It's nearly 20 years old now and one of the 1st websites I ever built.
Things were a lot different back then and it just consisted of about 5 static HTML pages and photos of wheelchair ramps that I got from my 1st ramp suppliers website.
There has been a lot of changes since then, but it's still fundamentally a static site.
It does have an ecommerce section but this is hidden away because I don't like selling wheelchair ramps online without 1st talking to people and advising which is the best wheelchair ramp for them.
I don't sell a great deal of ramps anymore but still enough to justify keeping the site going and giving it the occasional tweak.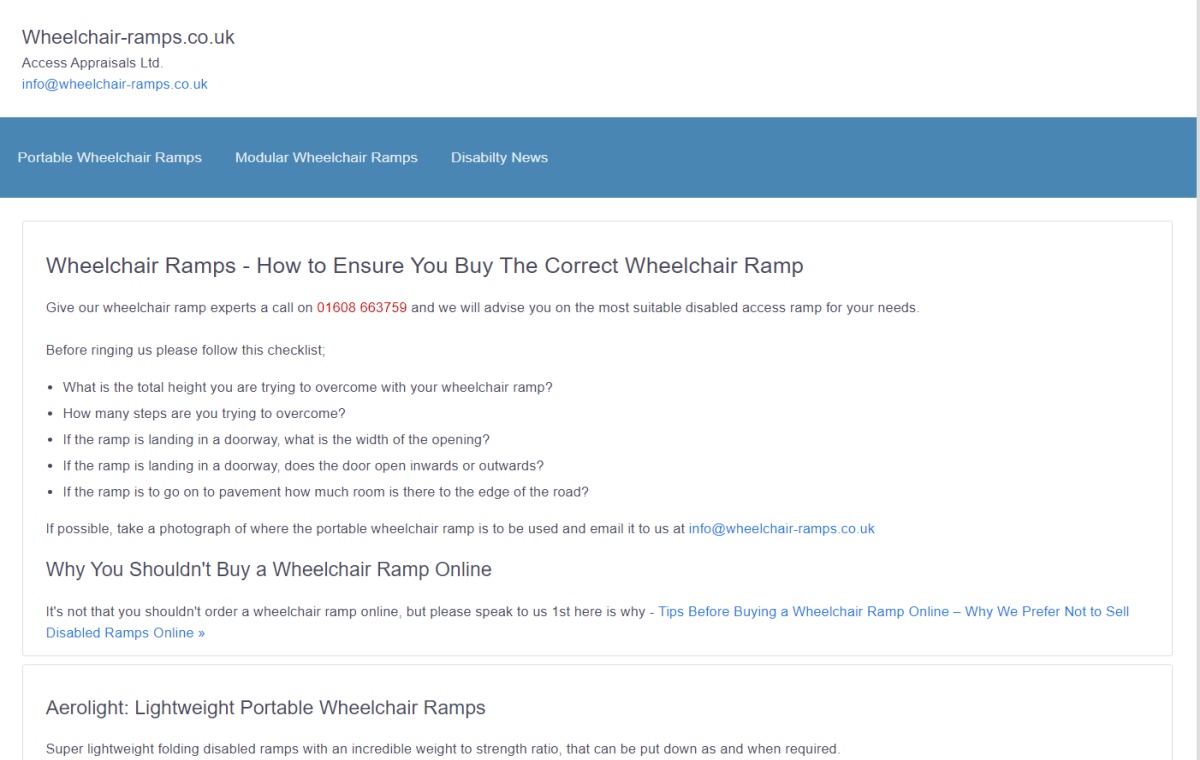 © 2021 UKSBD - 6 Granby Road, Honington, Shipston-on-Stour, Warwickshire, CV36 5AB - 01608 663759