All Conservatory Cleaning Listings
Ordered Alphabetically by County
Borders
Decorlan
Peebles, Borders, EH45 9NA
DECORLAN Conservatory Cleaning. Peebles and the surrounding area. Looking to refresh your Conservatory and get it cleaned professionally. DECORLAN provide a complete service to clean the exterior of your Conservatory from the crest and Finial to the cill at the base. All work is carried out using specialised access equipment allowing hand cleaning of surfaces. The image above shows the results of the hand cleaning technique. All surfaces are cleaned using a PH neutral detergent. The gutter is cleared preventing any water damage and all materials are disposed of. Call or email for a no obligation quote. DECORLAN is a new approach to Conservatory Cleaning in the Peebles area. All work is carried out by hand with no harmful jet washing.
Conservatory Cleaning Hand cleaning
Listed in: Conservatory Cleaning in Borders - Conservatory Cleaning in Peebles
Greater Manchester
Just Clean Upvc
Salford, Greater Manchester, M67pf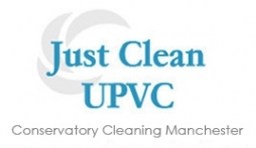 We offer exterior cleaning services ..Upvc cleaning, conservatory cleaning, gutter cleaning.
Conservatory Cleaning
:
UPVC Cleaning
Conservatory cleaning Upvc cleaning Driveway cleaning Gutter cleaning Exterior cleaning
Listed in: Conservatory Cleaning in Greater Manchester - Conservatory Cleaning in Salford
Conservatory Cleaning Listings
(ordered alphabetically by town)
Conservatory Cleaning Listings
(ordered by date of entry)
To help you find a local business our site is split in to the following sections;
Business Category Search »
,
UK County Search »
and
UK Post Town Search »