Education Services in Essex Directory
Latest Essex Education Services Listings
Featured Listing [Gold]
Tecknologia
Ilford, Essex, IG3 9NG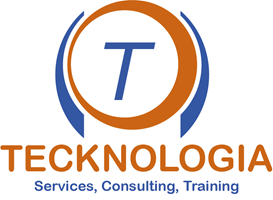 Tecknologia is a diversified Technology Services, Consulting and Training provider, focused on improving value delivery for organisations through strategic alignment between initiatives and business objectives. Supported by decades of professional experience, Tecknologia is establishing itself as a global leader in Technology Services, Consulting and Training provision.
Agile Programme Management Training
:
Agile Project Management Training
:
Managing Successful Programmes Training
Business Continuity Management Certificate Agile Project Management Managing Successful Programmes APMG Change Management Training Agile Programme Management
Featured Listing [Gold]
The Vocational Academy Essex LTD
Hockley, Essex, SS5 4AD
The Vocational Academy delivers accredited and non-accredited qualifications to adults aged 18+
We deliver vocational courses in fitness industry education, teacher training, quality assurance, security industry training, Psychology, business training and more.
The Vocational Academy offers part-time, blended learning courses and online learning courses. We also offer full-time courses in fitness industry education when demand is met. Our part-time, blended learning option is our most popular option as it offers a blended mix of classroom learning and interactive home study with lots of support from your tutor. Neverthtless, regardless of the study option you choose, we make every effor tto ensure every student receives the suport and guidance they need to complete their studies.
Our full-time and part-time study options cover Essex and south east of England. Our online learning options can cover nationwide depending on the course of study.
security courses vocational training personal training teacher training adult education
Featured Listing [Gold]
The Vocational Academy Essex Ltd.
Hockley, Essex, SS5 4AD
Welcome to The Vocational Academy. We deliver courses that are specifically designed to qualify you in your chosen career - vocational training. We are aiming to become one of the top providers of adult vocational education and have a genuine passion for helping people step out of their comfort zone and in to a new career.
We offer accredited qualifications in the following sectors:
* Health and Fitness: Personal Training diplomas, sports massage and much more
* Teaching and Learning: teacher training qualifications, assessing and quality assurance
* Business: Administration, Customer Service and Management
* Security Industry Training: Door Supervisor, Security Guard, Close Protection and Conflict Management
One thing to ask yourself is what did you want to do as a child? And then ask yourself if you are now doing that? If you are, then nice work! You are in the minority......The majority of people are not happy. They are not doing the career they dreamed of as a child. You don't grow unless you step out of your comfort zone and learn.
Our environment is welcoming, non-intimidating and very supportive. Adult learning is tough - you have to fit it around everything in your usual busy lives! That's why our educational courses are designed to be flexible around you. However, we also believe strongly in face-to-face learning where possible.
Which is why our delivery options all involve either classroom or 1-2-1 learning on a face-to-face basis at agreed points throughout your studies. We also offer full-time courses in addition to our part-time courses and we offer various funding opportunities to make your dream a reality. Step outside of that comfort zone and contact us today to register your interest.
Contact us
~
Fitness Professional Training
~
Teacher Training
security courses vocational training personal training teacher training adult education
Standard Education Services in Essex Listings
Education Services near me
TJS Marketing Ltd
Registered in England & Wales - Company number 11426930
Registered Office: 6 Granby Road, Honington, Shipston-on-Stour, Warwickshire, CV36 5AB - 021608 663759
Registered under the Data Protection act with the registration number ZA433897