Employment Law Services in Berkshire Directory
Latest Berkshire Employment Law Services Listings
Standard Employment Law Services in Berkshire Listings
McCabe and Co Employment Solicitors, Newbury
Newbury, Berkshire, RG14 5DU
When it comes to your livelihood, getting the best legal advice can make all the difference. Our expert employment law solicitors have the experience and skills to support you - whatever your circumstances. McCabe and Co are specialist employment law solicitors - it is all we do - so you can be confident and rely on us to always give you the best, no-nonsense, practical solutions to all your employment law and human resources problems
Advice to Businesses Settlement Agreements Employment Tribunal Advice to Employees Employment Law
dph legal
Reading, Berkshire, RG1 3EU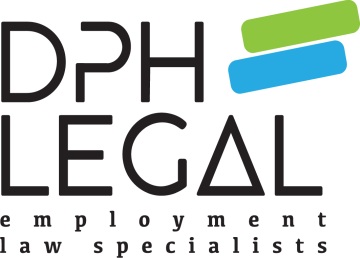 Free initial telephone consultation with a specialist employment solicitor – 0118 900 1657.
DPH Legal is a specialist firm of employment solicitors, based locally in Reading, Bristol, High Wycombe, London, Oxford and Swindon. Our employment solicitors practice employment law exclusively, which means we stay on top of new and emerging legislation and case law and can offer an outstanding level of knowledge and expertise.
We support fairness and best practice in the workplace and act for both employers and employees relating to any sized business. We cover all aspects of employment law including employment contracts and policies, restructures and redundancies, disciplinary, capability and grievance procedures, settlement agreements, and tribunal representation.
The initial conversation with our friendly qualified lawyers will be free of charge and we guarantee this will be jargon free! After the first conversation we change a competitive hourly rate, however we will also consider a 'no win no fee' funding arrangement dependent on individual circumstances.
So, if you need to speak to an expert employment solicitor then please do not hesitate to contact us.
Common situations where we can assist employees and employers are:
1. If you have a dispute with your employer, you are being selected for redundancy or you have been offered a settlement agreement.
2. If you need advice about a possible claim arising from your employment.
3. If you need advice on Employment Tribunal litigation.
4. If you are an employer and require some assistance with a difficult staff issue.
5. If you need advice/assistance with a contract of employment.
We frequently advise employees, executives and employers on exit packages, tribunal litigation and the enforceability of restrictive covenants.
Please take a moment to look at our excellent client reviews for further information on previous successes.
Call one of our friendly team now on 0118 900 1657 or email info@dphlegal.com to arrange a confidential call back from a qualified solicitor without charge..
Settlement Agreement Solicitors Reading Solicitors High Wycombe Solicitors Oxford Employment Law Solicitors
Employment Law Services near me
TJS Marketing Ltd
Registered in England & Wales - Company number 11426930
Registered Office: 6 Granby Road, Honington, Shipston-on-Stour, Warwickshire, CV36 5AB - 021608 663759
Registered under the Data Protection act with the registration number ZA433897