Garden Buildings in Hertfordshire Directory
Latest Hertfordshire Garden Buildings Listings
Featured Listing [Gold]
TRJ Construction Ltd
Waltham Cross, Hertfordshire, EN8 8PP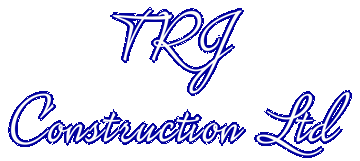 TRJ Construction Ltd are specialists in designing, constructing and installing stunning modular buildings for your garden. These modular living spaces can transform into just about anything from granny flats, art studios, home gyms, workspace, music rooms and guest rooms to rental options. View our range of outdoor room buildings, with a range of different designs and customisation options for more information.
Home Extensions
:
Garden Studios & Offices
:
Granny annex and Granny Flats
:
Building with SIP Panels
:
granny flats sip panels modular buildings bespoke insulated garden rooms
Standard Garden Buildings in Hertfordshire Listings
Garden Offices and Spaces
Ware, Hertfordshire, SG14 3JS
We provide a free design consultation and survey as the first step to guide you towards an exceptional and versatile Garden Office or Space, within Hertfordshire and surrounding areas. Our garden buildings are constructed to last and are for all year-round use. We can provide a functional office, stylish Gym/Studio retreat, a comfortable fun TV/Games room away from the house or the solitude of a relaxing hideaway in your garden. Using the highest quality materials built by professional tradesmen, this addition to your home will not only add space but value to your property. We are here to guide you through our seamless process, with minimal disruption, keeping you fully informed at each stage and ensuring that you are completely satisfied from concept to completion.
Garden Office Garden Studio Garden Room Garden Space Garden Building
Lokcom
Royston, Hertfordshire, EC3V 0EJ
We're proud manufacturers of world class Decking and Paving Supports; our products are reliable, easy to use and can massively increase the aesthetic and structural qualities of your paving and decking areas.
Decking Support Pedestals Decking Support Pads Decking Support Systems
Garden Buildings near me
TJS Marketing Ltd
Registered in England & Wales - Company number 11426930
Registered Office: 6 Granby Road, Honington, Shipston-on-Stour, Warwickshire, CV36 5AB - 021608 663759
Registered under the Data Protection act with the registration number ZA433897