Locksmiths in West Midlands Directory
Latest West Midlands Locksmiths Listings
Featured Listing [Gold]
Clements Locksmiths West Midlands
Coventry, West Midlands, CV6 2HT

West Midlands locksmith with a bricks and mortar
locksmith shop in Coventry
Clements is the most trusted West Midlands locksmith Coventry and Warwickshire have to offer. Serving a number of areas including Coventry, Nuneaton, Bedworth, Meriden, Balsall Common, Kenilworth, Leamington, Solihull, Southam, Rugby and the surrounding areas.
Warwickshire locksmith Locksmith in Coventry Coventry Locksmiths Services West Midlands locksmith Coventry Locksmith
Featured Listing [Gold]
Eyden Locksmiths & Security Centre
Coventry, West Midlands, CV6 2LX

Eydens Locks & Security are based in Coventry, UK offering services to business and home owners in Coventry, Rugby, Nuneaton, Bedworth, Kenilworth, Leamington, Stratford Upon Avon, and Warwick. Eydens services extend to larger insurance companies, and suppliers with the aim of providing superior security products and unmatched services tailored to your needs.
Our staff our high experienced, DBS checked and have an excellent understanding of the security requirement across many types of establishments as well as automotive locks and security. From master keying, key cutting and vehicle keys, to CCTV access control and end to end, bespoke security packages using smart security products, Eydens does it all.
LOCKS & LOCKSMITH
:
CCTV & ENTRY
:
BURGLAR ALARMS
Safes and Security Grilles Master Locksmiths - DBS Checked Keys made to Cars, Vans, Trucks, and Motorbikes Trade Counter and Public Retail Shop UPVC Door and Window Lock Specialist
Featured Listing [Gold]
Ricks Locksmith & Door Repairs Walsall
Walsall, West Midlands, WV125RD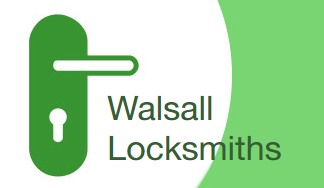 Rick has been providing an all inclusive locksmith and door repairs service for both commercial and domestic customers in Walsall for nearly twelve years. A family owned locksmith firm covering Walsall with unrivaled experience and knowledge with upvc door lock mechanisms.
Whether it's a jammed upvc door or you're locked out of your old chubb deadlock fitted in a traditional timber door, Rick is your go to guy, expert lock picker and specialist upvc door technician. No Job is too big/small, if you're in Walsall and in need of helping hand with your doors or locks, Rick will always go above and beyond to help you out. Anti snap locks have become a popular upgrade to upvc and composite doors and Walsall Locksmiths now offer a fitting and replacement service for upvc door locks to meet the latest insurance standards and to ensure your property has the highest level of protection to suit your budget.
If there's anything you want to ask or you'd like to book an appointment with walsall Locksmiths just give Rick a call, text or Whatsapp message with your details.
Doors Repaird Locksmiths Locks Changed UPVC Door Locks Walsall
Featured Listing [Gold]
Wolverhampton Locksmiths
Wolverhampton, West Midlands, WV12 5RD

I'm Rick, I've been trading as Wolverhampton Locksmiths for nearly twelve years and have been working with locks and doors much longer.
Wolverhampton Locksmiths is a family owned locksmith firm, all out of house repair work and call outs are completed by myself, an experienced lock expert that can turn my hand to anything with a lock. UPVC door work has grown to become my main line of work, repairing and replacing broken and jammed upvc door locks that have failed through wear and tear or have been damaged during burglaries or through heavy use.
I aim to provide a locksmith service in Wolverhampton on a 24 hour basis for people locked out or those with door issues that need urgent attention, for both domestic and commercial customers. If you're looking for a locksmith in Wolverhampton that's reliable, dependable and charges a fair price then Wolverhampton Locksmiths should be your first port of call. In the unlikely event I can't help you personally I'll always be able to recommend someone else that can using my extensive network of trade contacts.
I am available to call, text or Whatsapp with your inquiries. You can also find more information about our services and promotions by following Wolverhampton Locksmiths on Facebook or by checking out the website.
Patio Door Repairs
:
Burglary Repair Work
:
Window Lock Repairs
Commercial Locksmiths Locksmith Door Repairs Locks Changed Wolverhampton
Featured Listing [Gold]
Clements Locksmiths Coventry
Coventry, West Midlands, CV6 2HT
The Only Locksmith You Will Ever Need In Coventry If you need a locksmith, Coventry based Clements will get to you back into your house the fastest time possible. Many people panic when they get back home and realise that they have lost their keys or locked them in the house. It can be a traumatic experience however it doesn't need to be. Just one call will have your problem sorted out in a swift and friendly manner.
Clements Locksmiths provide mobile locksmith services throughout Coventry, Warwickshire, Birmingham and parts of Leicestershire.
Anti Snap Lock fitting Warwickshire locks replaced Coventry key cutting Coventry security Coventry Locksmith
Featured Listing [Gold]
Coventry Locksmiths
Coventry, West Midlands, CV6 2HT
Coventry Locksmith services are provided by Lee Clements who can be with you in no time and offers a professional service that is hard to match.
emergency locksmith locksmith Coventry Coventry locksmith locksmith service West Midlands locksmith Warwickshire
Featured Listing [Silver]
Wolverhampton Locksmiths
Wolverhampton, West Midlands, WV12 5RD
Rick has been trading as Wolverhamton Locksmiths as a master locksmith in the West Midlands for over seven years. As a genuine local locksmith based in Wolverhampton Rick can provide a locksmith service unrivaled by any national firms that advertise in the area, with a quicker response, realistic prices and the peace of mind that in the unlikely event of any problems that a he is only a stones throw away and more than happy to resolve your issues.
Wolverhampton Locksmiths have worked closely with the Police, HMRC Customs and many local businesses in the area for all manner of lock repairs, emergency services and commercial locksmith services. Rick specialises in uPVC door lock repairs and mechanism replacements and can usually un-jam, repair and readjust your faulty doors within one visit.
Why risk calling a national locksmith firm when you can use a genuine local tradesman with a great reputation? Call Rick on 07724828289 any time of day for free quotations or just to pick his brains.
Roller Shutter Locks Door Repairs upvc Doors emergency locksmiths Locksmith Service
Standard Locksmiths in West Midlands Listings
TJS Marketing Ltd
Registered in England & Wales - Company number 11426930
Registered Office: 6 Granby Road, Honington, Shipston-on-Stour, Warwickshire, CV36 5AB - 021608 663759
Registered under the Data Protection act with the registration number ZA433897