Workwear in West Yorkshire Directory
Latest West Yorkshire Workwear Listings
Featured Listing [Gold]
Active Workwear
Leeds, West Yorkshire, LS28 6EF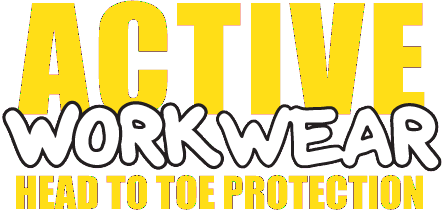 Active Workwear are a UK based distributor and retailer of head to toe protection work wear that works. We have provided high quality branded clothing and workwear to individuals and companies in the UK, Europe and beyond for many years.
We offer a range of products to suit all trades and every safety requirement; some of these include the Construction Industry, Health and hospitality, Painter's and decorators. We also stock and source an increasing range of work and safety clothing from the World's major Brands including Snickers Workwear, Blaklader, Apache and Dewalt.
As well as workwear, we also offer a branding service. We can print and embroider your companies name and logo onto our work garments; some of these include our Snickers Workwear, Blaklader Work jackets, fleece jackets, High Visibility vests and polo shirts.
Rail industry work wear Blaklader workwear Snickers trousers safety boots Mens work trousers
Featured Listing [Silver]
Active Workwear Leeds
Leeds, West Yorkshire, LS28 6EF
Active Workwear in Leeds. Supplier of Workwear and Personal Protection Equipment. From Hard Hats to Safety Boots. Including Hi Vis Workwear, Leisurewear, Weatherwear etc. Also have branded workwear: Snickers, Dewalt, Apache, Mascot, Helly Hansen and Blaklader.
hi vis workwear blaklader workwear safety boots helly hansen workwear snickers workwear
Featured Listing [Silver]
Active Workwear
Leeds, West Yorkshire, LS286EF
A full range of work and safety related clothing safety boots Snickers, Dewalt, Blaklader, Helly Hansen High Vis, PPE Printing and embroidery
Standard Workwear in West Yorkshire Listings
TJS Marketing Ltd
Registered in England & Wales - Company number 11426930
Registered Office: 6 Granby Road, Honington, Shipston-on-Stour, Warwickshire, CV36 5AB - 021608 663759
Registered under the Data Protection act with the registration number ZA433897