Door supervisors for private venues, and hotel. company partys, and wedding partys, and all other private hire venues,. Security for last minute cover and temp work .great rates .all staff sia licence and first aid trained and first aiders for hire aswell
Is this your business listing?
You can now upgrade your listing to remove other adverts, improve your listing and include a link to your website.
Security service''s Door supervisors First aiders Private security Security Services Cheshire Wire security Cheshire
Wire security are listed in;
Security Services in Leigh
:
Security Services in Cheshire
Private security First aiders Security service''s Leigh Security Services Cheshire Door supervisors Www.wiresecurity.vp.co.uk
Security Services in Cheshire Listings
Note: This is a free listing, other listings and adverts do not appear on Upgraded Listings
Security Company Stockport
About us We are a professional security company that believes in a value for money service. We offer the best security personnel that money can buy. We offer: SIA Licensed Security Officers and Door Supervisors Close Protection and Law Enforcement Uniformed Static Mobile Patrolling Uniformed Retail Security Officers Construction Sites Key Holding and Alarm Response 24 Hr 365 Day Emergency Cover Exhibitions Event''s Concerts Conferences Security Personnel For Weddings and Functions Press Launches Contracts for and on behalf of the local courts to enforce the law of the United Kingdom, Scotland and Wales. Theft Prevention Crowd Control Escorting and Protection Of Staff To and From Your Business Premises Store Detectives VIP Schools Witness Protection Celebrities
Stockport, Cheshire
---
A-Z Security
Experienced Fire & Security Company in Chester. System Suppliers & Installers in Chester. Commercial, Industrial & Domestic. Services include access control systems, alarm systems, CCTV systems, fire alarm systems and TV aerials & satellites.
Chester, Cheshire
---
Red Spot Security Ltd
Suppliers and Installers of Electronic Security and IT systems
Congleton, Cheshire
---
R.A.M Perimeter Protection Ltd
Manufacture Security Posts, bollards, barriers, and street furniture.
Stockport, Cheshire
---
Guard it All
Manufacturers and suppliers for security cages for CCtv camera and PIRs and other wire based products
Stalybridge, Cheshire
---
Armourcar-lite
Armour car lite provides you with a unique new bullet proof vehicle system, aimed to significantly increase your personal security.
Warrington, Cheshire
---
Clayton
Trident Electronics is a one stop shop for all your Electronic requirements, based in Stockport, United Kingdom, Established in 1987, we have a wealth of experience in the Electronics Industry to offer our clients. We pride ourselves on our service expertise, also our 1st class back up service, a major factor when dealing with all Electronic Equipment. One of the main questions to ask is "what happens if things go wrong"? will their be someone you can rely on to come and sort out your problem quickly and efficiently? The answer is YES!! we at Trident pride ourselves on our after sales service and provide in our opinion one of the best back up services in the industry.
Stockport, Cheshire
---
Security Solutions
security alarm installation, serviceing and upgrades
widnes, Cheshire
---
BLUECHIPSECURITY NORTHWEST
Professional, fully licenced, reliable security company available for all aspects of your security requirements from business to commercial and hospitality, please call or e-mail for further details or to discuss your requirements, all calls and e-mails will be answered NO TELESALES OR CANVASSING CALLS PLEASE
Chester, Cheshire
---
UNIQWIN (UK) Ltd Security Guarding Services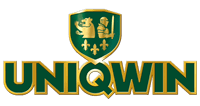 UNIQWIN is a leading provider of private and public security services in the UK. We have over 20 years' experience providing tailored security solutions for our clients.
We're the experts in security and are SIA accredited. We supply the highest standard security guards, trained to use the latest technology and keen to impress our clients. Our team has the expertise to provide in-depth risk assessments and develop security plans that will keep people safe, protect your business and deter criminal behaviour.
We provide security services across a range of industries, with specially trained security officers and personnel in a variety of roles. UNIQWIN offers 24/7 all year support, static and mobile security guards, and the latest in CCTV and remote monitoring technology. We're ready to keep a watchful eye on what is important to you.
Our headquarters are in Warrington, Cheshire and we provide locally based services across the UK, including Greater Manchester, Salford, Liverpool and Merseyside, Chester, and the North West.
UNIQWIN is one of the most trusted security companies, with a reputation for integrity and professionalism. The company was established in 1997 by Cliff Unwin, an ex-senior police officer and member of the Association of Security Consultants. Cliff is highly qualified in Criminology and Human Resource Management.
Security Guards Services
:
Key Holding Services
Warrington, Cheshire
---
GSM Secure
GSM Secure offers GSM Gate Opener, Intercoms, GSM Access control as well as GSM Marine and GSM Caravan alarms. Control and monitoring using the mobile phone networks.
Stockport, Cheshire
---
Prestige Security Installations
Prestige Security Installations Ltd has been established since 2004. We supply and install CCTV and Access Control systems for the public and private sector. We are based in Warrington and are conveniently located to provide our services throughout the North West. At PSI our commitment is to provide the best available solutions to our clients needs, we do not employ sales personnel, instead we rely on our honest and experienced engineering approach to specify and design systems to fulfil our client's budget and expectations. Our friendly professional approach from point of contact right through to final commissioning of systems, ensures that quality assurance is upheld at all times, as is shown through our references and clients reviews. We have a unique range of skills across the full spectrum of security equipment and data distribution. This enables us to provide innovative solutions to suit your requirements that integrate with your environment. We are also Elecsa Approved Domestic Electrical Contractors. PSI offers a diverse and comprehensive range of planned, preventative and corrective maintenance for your CCTV & Access Control systems in Warrington and the North West, along with service contracts tailored to suit your specified requirements.
Warrington, Cheshire
---
crowe
we offer all types of security posts cycle stands bollards and street furniture with our manufacturing base in stockport near manchester we are ideally located to serve our customer nationwide delivering our wide range of high quality stock and bespoke solutions for all your street furniture requirements
Stockport, Cheshire
---
Callsafe
Callsafe offers stylish personal alarms for the elderly and anybody that requires monitored alarm services. As a low cost personal pendant alarm, it is the No.1 UK community alarm and personal alarm for seniors.
Stockport, Cheshire
---
AM Repair Services
Specialist in high security, AM Repair Service Ltd offers full manufacturers of security roller shutter doors, anti vandalism equipment, razor wire, ram posts etc. We are insurance approved, and also offer repairs of all industrial doors, shop fronts, grilles and security fences. All roller shutter doors are uniquely constructed to meet standard and bespoke applications. AM can replace or service your old shutters as well as design and build to meet your property's needs. Whatever your contract size or location, AM Repair Service can offer a UK wide service from the smallest repair to the largest installation Our fast friendly and efficient service will take care of all your security and roller shutter door issues.
Stockport, Cheshire
---
PANAD Limited
Crewe based Security Company who specialise in Blue Chip Contracts and Security/Health & Safety Training including BJT Parts 1 & 2
Crewe, Cheshire
---
Rock Rose Systems Ltd.
A UK supplier of quality CCTV video surveillance equipment, security systems, CCTV cameras, and PC based digital video security systems with remote viewing at great prices.
Widnes, Cheshire
---
Select Security Services
Supplier of manned guarding, mobile patrols, key-holding services nationwide.
Runcorn, Cheshire
---
Multi Media Solutions
Here at Multi Media Solutions a family run concern based in Chester established 2004. We supply and install intruder alarm systems also CCTV and Safes. Our other services are aerial and satellite installations. So if you need a installation or maintance on any of our services please contact us thank you.
Chester, Cheshire
---
Rotec Alarms
My name is Mark Rowe. I established Rotec Alarms in 1991 and have been fitting security systems in South Manchester and Cheshire for over 20 years. If you visit my website you will see testimonials from dozens of delighted customers, some of whom have been with me since I started my business.
Manchester, Cheshire
---