Out Of Office is a contemporary Yorkshire based design furniture business. Our furniture is designed for modern, relaxed social and Out Of Office working environments. With their roots in classic furniture design, Out Of Office products have the most modern of finish in colour pattern appearances to meet the exacting modern demands of 21st century life.
bespoke furniture dining seating printed chairs designer seating Furniture West Yorkshire Out Of Office West Yorkshire
Out Of Office are listed in;
Furniture Directory
:
Furniture in Leeds
:
Furniture in West Yorkshire
designer printed chairs bespoke furniture Leeds Furniture West Yorkshire seating dining seating http://outofoffice.co
Furniture in West Yorkshire Listings
Note: This is a free listing, other listings and adverts do not appear on Upgraded Listings
Home Furnishings UK Limited
Fill your home with style, with discount furniture from hf4you.co.uk. We are based at our shop in Cleckheaton but we deliver accross the UK.
Cleckheaton, West Yorkshire
---
The Dining Zone
Modern Dining Tables, Modern Dining Furniture, dining tables, dining chairs, sideboards, entertainment units, coffee tables, display cabinets
Leeds, West Yorkshire
---
James Spencer & Co Ltd
Design, manufacture & sales of furniture & equipment to the Healthcare, Retails & Contract Market.
Bradford, West Yorkshire
---
Olive Tree Soap Co.
A producer of hand made soaps from 100% Olive Oil. We supply gift shops, florists and have space in Handpicked Hall, Grand Arcade in Leeds were we sell direct to the public. We do sell wholesale and can offer a variety of scented and herbal soaps. We also decorate furniture using Annie Sloane paint and decoupage. The furniture ranges from small tables, chairs, mirrors to large dinning sets and corner units. These we sell direct to the pubic via Handpicked Hall in Leeds. We can offer an interior decorating service to cafes, small restaurants and bars, providing a unique range of furniture to suit all tastes.
Huddersfield, West Yorkshire
---
Funky Futon Company
Futon shop quality with great range of wooden and metal futons, full UK delivery, 1st choice for true futon choice and service
Leeds, West Yorkshire
---
Discount Recliner Chairs
We are a retailer specialising in Riser Recliner Chairs, Recliner Chairs and Reclining Settees. We supply the top brands such as Celebrity Furniture, Sherborne Upholstery and Lazboy. Our mission is to supply the top brands at the lowest prices and still give the best service. We deliver and assemble all our products free to any UK mainland address.
Shipley, West Yorkshire
---
Js Deco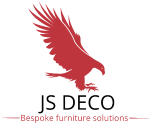 At JS DECO we understand that the kitchen is the heart of your home. Therefore, we treat it with nothing but respect and assign a designated specialist to engage you in a collaborative process of creating your unique space. From start to finish.
Bespoke Kitchen Furniture
:
Custom Made Fitted Bedrooms
:
Fitted Wardobes
Castleford, West Yorkshire
---
Log Cabins
Our ultimate goal is to provide you superbly designed and well made Log Cabins UK which completely meets your garden needs to store equipments.
York, West Yorkshire
---
kettleys furniture
A family run business established over 60 years with furniture over 3 floors. Specializing in high seat chairs, recliners, powerlift recliners, suites, beds and adjustable beds.Free delivery and disposal of your old furniture within a forty mile radius.
Leeds, West Yorkshire
---
Zeba Homes
Zeba Homes the best Online Shopping Store in UK. Buy online shopping for Rugs, Carpets, Home Decor, Home Furnishings and Accessories.
Shipley, West Yorkshire
---
Blue Ocean Interiors
Blue Ocean Interiors was founded in 2003 and since that time has become one of the leading online furniture retailers. This family run business has a large showroom in Huddersfield with many of the online products on display so you can be sure that when you talk to a member of the team, you are talking to someone who knows and has seen the products they sell. Blue Ocean Interiors sell some of the most popular brands on the market today such as Rauch and Wiemann and their expertise is second to none, why not give them a call and they can help you create a wow factor living space on any budget.
Huddersfield, West Yorkshire
---
Allan Lake Sculpted Furniture
Based in Huddersfield, Allan-Lake-Sculpted-Furniture offers unique bespoke wood sculpted-furniture to clients both within the UK and Worldwide. Established in 2004 the service has over 4 years experience in the Bespoke Furniture sector. Allan creates high quality working items of sculpted-furniture that also act as visually stimulating, tactile works of art. His collection to date has been developed by commission or as speculative one-offs, each piece of sculpted-furniture being unique in its materials and concept. A variety of British hardwoods sourced from sustained woodlands are his chosen media, often complemented by the use of other materials such as stained glass, metals and various coloured resins. He has various items of furniture for sale and is always happy to take on new commissions.
Huddersfield, West Yorkshire
---
Original Furniture Ltd
Original Furniture Ltd is a store selling furniture and accessories. Famous quality brands with upto 50% off the RRP. We have a wide range of furniture and accessories in store and offer a "Wish List" service, if there is a particular item a customer would like that they have seen in a high street store, we will try and get it for them with the added bonus of it being upto half price. We also offer a excellent delivery service and great prices. When buying items from shop floor there is a guarantee of delivery within one week.
Halifax, West Yorkshire
---
Bedrush
At Bedrush you will find the best bed for you. Bed rush is the UK's fastest-growing bed store. Also, We give the best prices on the bed's frames and mattresses. Furthermore, We have beds available in different sizes and styles. You can choose any size of the bed in your favourite fabric and design.
Dewsbury, West Yorkshire
---
Parklane Furniture
We provide some of the lowest prices in reproduction furniture, we have a wide range of reproduction dining room tables, lounge tables, chairs, sideboards, chests of drawers elegant display cabinets, all available in mahogany and yew
Leeds, West Yorkshire
---
sublime furnishings
Bradford based Sublime Furnishings has been operating since 2009, and continues to go from strength to strength. The company specializes in Delivery, Assembly and Installation of ( Furniture Packages ) into various properties. Ie: Buy to Let homes, HMO''s, Student Lets, Showhouses/Showroom, Professsional living spaces. Sublime Furnishings covers the whole of the United Kingdom. Excellent customer services and extensive knowledge of the current Buy to let market makes Sublime Furnishings a leading furniture provider.
Bradford, West Yorkshire
---
Kitchen Factory Bradford Ltd
Kitchen Factory Bradford is truly a hidden gem, tucked away in the Blackshaw Mills Business Complex of Bradford. With over 20 years of industry experience, The Kitchen Factory is on hand for your kitchen, bedroom and home office design needs. We service trade and domestic clients across the whole of Yorkshire, offering a bespoke design and fitting service from start to finish. We pride ourselves on our attention to detail, going above and beyond to ensure that your vision becomes a reality. We not only offer an in house consultation service but are able to visit your home or business, to offer accurate quotations and estimates for your specific project. For us, it truly is about the finishing touches and we want to work with you to complete a project you will love and enjoy for years to come. No job is too big or small for us at Kitchen Factory and we welcome all ideas. With competitive prices, we aim to supply top quality affordable fittings and appliances to suit you. Please do not hesitate to contact us for further information and to book a design consultation. Tel: 01274690215 Mob: 07866523032
Bradford, West Yorkshire
---
Love Wardrobes
Love Wardrobes has taken a fresh approach to online retailing and offers virtually everything you need to design the perfect family home, from spacious eye-catching wardrobes to hidden storage perfect for keeping those children's toys tidy creating a relaxing and welcoming environment. When browsing the online brochure or shopping in store you cant help but be inspired by all the clever design features that have been created to make life just that little bit easier.
Huddersfield, West Yorkshire
---
Solid Wood Interiors
Browse online or visit our furniture shop in Leeds or Otley where you can find a wide range of solid wood furniture from traditional to modern and contemporary solid pine furniture and solid oak furniture (no veneers, no MDF, no flat packs). All our products are made from European wood sourced wherever possible from sustainable sources. Our furniture ranges are made to a very high standard with every attention to detail and no veneers. The quality of our products can be seen in the dovetail joints and solid panelled backs. Our solid wood furniture and our relationships with our customers are built over time with love and care. Our business is mostly supported by repeat clientele. Our style grows with the times but, continues to stand the test of time. We are not a trend. Our range of solid pine furniture can be tailor made and customised with a finish of your choice. We have been established for over 15 years with solid wood furniture shop in Otley and more recently our new and exciting large solid wood furniture warehouse/showroom in Kirkstall, Leeds.
Leeds, West Yorkshire
---
House Of Oak
Established for over 25 years, House Of Oak have been supplying quality solid, real wood furniture to customers in the North of England. We stock solid oak, pine and Halo furniture for home and office.
Huddersfield, West Yorkshire
---
Find
Furniture near me
- Find out more about
Amazon Small Business Accounts UK