Get Smart Tutoring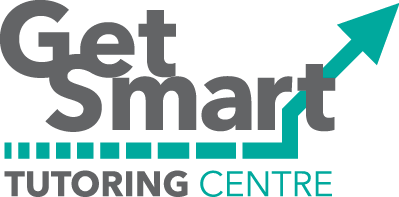 Since 1995 the tutoring centre in Barkingside (Ilford, Essex) has provided top level tuition for children between the ages of 6 to 16. Whether it's Maths, English or Science our professional teachers can really benefit your child's future. We really care about children's success. Your son/daughter truly has 'the world at their feet', So as proactive parents, you really can help them realise their dreams with the extra tutoring support we provide.
Building confidence
It's hard for your child to put their hand up in front of a class of 30, with the fear of getting it wrong. Our individually tailored lesson plans allow our qualified teachers to get to know your child as a person and to build their confidence. We are there to TEACH, ENCOURAGE and SUPPORT them in a vibrant learning environment.
Move up a set
Whether your child's best friend is in a higher set or they want to do better, our teachers can get them there. We can help take the strain out of stressful homework and understanding key concepts.
GCSEs, Entry Exams and 11+ Exams
We have years of experience in preparing children for their SATS, GCSEs as well as all our local Grammar Schools, Ilford County High School and Woodford County High School and Private Entrance exams at Chigwell, Bancroft and Forest School to give your child the needed practise and exam skills to succeed. We help children with past exam paper practice and exam technique. We coach children to understand skills to keep calm, revise, check their work and focus on coping strategies to reduce exam stress.
Extra attention
Your child will get just the right amount of attention. They'll have all the attention that they'll need in order to grasp concepts and learn the skills they need to develop; but our teachers won't be breathing down their necks - we'll also step back to ensure that they are given space to grow and aren't becoming over reliant on their teacher. We've found this to be the best way of providing good quality teaching that your child can transfer independently to the classroom. This is why we use small group sizes of 5 to get the best results.Going the extra mile
Whether your child is behind and needs extra help and support to catch up or they're ahead, ambitious and wanting to achieve higher levels and grades or even if they're 'the invisible child' - not ahead, not behind and not getting attention - we use our wealth of experience and resources to help each individual reach their goals.
Maths Tutoring, Science Tutoring, English Tutoring Ilford Essex
57a High Street, Barkingside
Ilford
Essex
IG62AE
Tel: 0208 5039272
Web:
http://www.ilfordtutoring.co.uk/
Maths Tutoring Science Tutoring English Tutoring Home Tutoring Extra Tutoring


Get Smart Tutoring are listed in;
Tutoring Directory
:
Tutoring in Ilford
:
Tutoring in Essex
:
Ilford Business Directory
:
Essex Business Directory