Envirowaste Contracts Ltd
145 157 st John Street
Crickhowell
London
ec1v 4pw
Click Here For Phone Number

All site and waste clearances undertaken in and around london
Is this your business listing?
You can now upgrade your listing to remove other adverts, improve your listing and include a link to your website.
waste disposal office clearance site clearance recycling scrap metal Waste and Recycling London Envirowaste Contracts Ltd London
Envirowaste Contracts Ltd are listed in;
Waste and Recycling Directory
:
Waste and Recycling in Crickhowell
:
Waste and Recycling in London
:
Crickhowell Business Directory
:
London Business Directory
recycling site clearance waste disposal Crickhowell Waste and Recycling London scrap metal office clearance http://www.envirowastecontracts.co.uk
More Waste and Recycling in London Listings
Note: This is a free listing, other listings and adverts do not appear on Upgraded Listings
We Clear Junk
We started our man and van rubbish removals with house clearances and small office clearances. Since then we refined it to service Domestic and Commercial clients. We now have a fleet of tipper trucks, a customer support team and sophisticated IT system that allows us to provide a flexible service. We charge on a "pay as you fill" model, often when scheduled collections or standard skip hire aren't suitable. Whether it be quick and efficient ad hoc bulky waste collections, a strip out of commercial premises or emergency waste away to clear large scale fly tipping, WCJ can put together the right service mix for you. Visit us to discover further information about our WCJ History.
London, London
---
Port Sigurd International Ltd
Team with up with Port Sigurd International for all your waste management needs. A UK market-leader in innovative waste treatment and eco-friendly technology, Port Sigurd International offers a wide range of waste containers, garbage trucks, compactors, waste shredders and more. As a manufacturer and trading company, we offer simple as well as customized products that improve your business, providing full-service capabilities to your needs. From the choice of the right solution to the delivery at your doorstep, we make sure that the whole process is easy and predictable. Thanks to our incredibly reliable and dedicated customer service professionals you are always in the best hands. They will do everything they can to ensure you are getting the most out of your partnership with us. This gives you the Best-In-Class customer service in the industry. With Port Sigurd International, you will rest assured that the right solution is delivered in time and at the best terms.
London, London
---
Greensure Environmental
Greensure Environmental is a well established manufacturing company that has built up an enviable reputation over the last 20 years. We pride ourselves on our commitment to provide a professional and speedy service at all times, whilst maintaining the highest quality of work. Various services we offer include Wait and Load Services, Grab Hire Services, Waste Management, Wastage Removal. Schedule your pickup by visiting the site.
London, London
---
Rainbow Rubbish Removals
Waste management includes the assemblage, transfer, discarding and recycling of waste, along with the supervision and regulation of the waste management methods. It is important to note that different types of waste come with different types of management methods. Managing waste and doing it the right way can be your own little way of helping the planet, protecting yourself and your family.
London, London
---
Business Waste Guru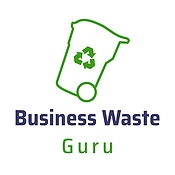 Business Waste Guru was set up in early 2020 with the mission to connect businesses seeking waste collection services with the highest quality UK waste service providers in the industry. We aim to make this connection in a seamless and quick fashion whilst giving you all the information you need along the way. This includes a personalised quote for your waste collection, next available collection time, queries about the service itself as well as relevant information after collections.
About Business Waste Guru
:
Business Waste Guru Blog
London, London
---
LITTA - London Rubbish Clearance on Demand
We want to make recycling and the environment the priority - digitally connecting consumers to licensed providers on our platform Litta is the Uber for waste. We collect on the same day in London any junk, appliances, sofa, or fridges you need removing. We do all the hard work, so you don't have to. We are fully compliant and offer recycling as much of the waste as we can. We're a start-up technology company based in London, founded in Jan 2017. We focus on innovations in Waste management and recycling for the #cleantech conscious consumer. Our goal is to allow our customers to access recycling services easily and digitally whilst proving reporting opportunities the green-conscious businesses.\
London, London
---
Rubbish To Go
Rubbish to go is a professional Waste management company. we offer services to domestic and commercial clients. We are able to remove all your unwanted waste quickly and efficiently saving you from all the trouble of doing it yourself.
Chingford, London
---
Junk Bunk Ltd.
We provide house clearance services.
London, London
---
Envirowaste
Envirowaste is London's most eco-friendly waste management company delivering a wide range of domestic, commercial, and construction waste services with customer service, and the environment at the core of our work. We are a family-run business with a simple mission: To change an old fashioned and unattractive industry into a proactive, environmentally aware, and professional one. We have a dedicated team of Enviro Champions that operate our waste removal vehicles with two men per van teams, enabling us to carry out all types of waste clearance services.
Leyton, London
---
Rubbish Disposal Mark
Waste clearance don't have to be a difficult thing for you. We are pride ourselves on providing a service that makes sense for you, no matter where you are in London. Our junk clearance team can remove all sort of different items of furniture or appliances, so that you are not stuck with them cluttering up your home. We want to make sure that you are happy with the results, so we offer an incredible price on all of our disposal jobs, giving incredible value for money to our clients all round.We offer a safe and easy service for a low price, so that you are never worried about getting great value for money.
London, London
---
Reed Waste Collection
When your office is clean, tidy and orderly, it can bring you a lot of business and also new and prospective clients. To clear up your office and get rid of junk, give our team a ring right away. Our crew operating in London has experience at handing all sorts of junk and waste materials, so you will be in safe hands. Our commercial waste disposal services extend to entire London. Our team of office waste clearance experts will take out all the waste materials from your office and dispose them safely.Our experts know how to deal with hazardous waste and use high quality equipment to carry out the task.Contact us on 020 3890 5010 or visit our website http://www.reedwastecollection.co.uk
London, London
---
Scrapaway Technologies Ltd
Europe's leading online waste management platform Scrapaway enables waste management on your terms, powered by technology. Our cloud technology connects your business to fully licensed waste collectors, facilitates eContracting, enables on demand waste collection, automates billing and payments and provides waste reporting and compliance. Through our network of fully licensed waste collectors, our automated, technologically enhanced on-demand collection service and our pay as you go monthly rolling contracts, we can save your business up to 50% from your waste management costs. We streamline the whole waste collection process at the click of a mouse or the touch of a button. This means that less co2 is emitted as a result of your waste collections and more of your waste is reused or recycled and diverted from landfill.
London, London
---
Town Grab Hire
TOWN GRAB HIRE LTD Soil, Hardcore and Rubbish removed. With certain types of waste, grab loaders are the most convenient and efficient method of disposal. Among our fleet we have the latest eight-wheel grab trucks on the market to cater to your needs. They are armed with ultra-slick cranes that stretch up to 16 cubic yards, providing them with capabilities beyond their competitors. North London/East London and Hertfordshire areas covered. Same day service, best prices available today.
London, London
---
Rubbish Clearance Hounslow
( CALL: Rubbish Clearance Hounslow now on 02036214423 or VISIT: www.rubbishclearancehounslow.org.uk ) There are many different waste removal options available to people in Hounslow, TW4 but a rubbish clearance service from us will show you just why we've been so popular! If you're in TW3 and you're sick of hiring companies who have a rigid way of running things, then hire our firm for a breath of fresh air! Whatever you're in need of and whenever you want us to start work, we'll get you sorted, sending out a team who will show brilliant flexibility and sensitivity to your preferences throughout the process.
Hounslow, London
---
Waste Clearance Harrow
( CALL Waste Clearance Harrow now on 02034098410 or VISIT www.wasteclearanceharrow.co.uk ) If you need fast acting waste clearance then we can help you We are a firm who hires top people to collect, transport and dispose of unwanted goods. We can send our team to any address in HA1 to take any unwanted items from your property and take them to the proper sites to be recycled or destroyed. We can handle any sort of junk or undesired items in HA2 and our services are flexible and convenient, as we will handle all the work whenever you need. Our services are flexible and affordable and come with a free quote so for top builders clearance services, call us now.
Harrow, London
---
Waste Clearance Harringay
((( CALL Waste Clearance Harringay now on 02034098384 or visit www.wasteclearanceharringay.co.uk ))) Your home should be the place that you go to relax and enjoy time with your friends and family. Its pretty hard to do that with a giant pile of waste in the garden. If you hire us, we can solve this problem for you. Thanks to us, there is no need for you to worry about rubbish removal for a moment longer. Our Harringay team have bags of experience when it comes to rubbish disposal and we can cover all of your needs without charging you the earth. We want all of our customers to feel comfortable in their homes, and so we will do all we can to make this a reality. Your home in N4 can finally be the haven that you`ve always dreamed of!
London, London
---
Waste Clearance Waterloo
((( Call Waste Clearance Waterloo now on 02034098393 or visit www.wasteclearancewaterloo.co.uk ))) An expert house clearance service in Waterloo can be yours when you call anytime and speak with us. We are the leading domestic clearance team in SE1 who can help shift and dispose of all of you unwanted goods. Whatever items you have, big or small, we can collect them from your address in SW1. Our staff will handle your items carefully and ensure things are safely taken from the building. We can work when you need and send the staff you require. We will then take everything away to be disposed of legally and correctly. Our team are trained and have the knowledge to remove goods without problem and guarantee to have everything disposed of correctly and thoroughly. We can give you more info when you call and a free quote.
London, London
---
Waste Clearance Tooting
( CALL: Waste Clearance Tooting now on 02034098860 or VISIT: www.wasteclearancetooting.co.uk ) If you are stuck with old items, rubbish, unwanted furniture or whatever, we can take it away. Our rubbish removal team in Tooting can remove and dispose any unneeded goods you have. We will also take little time to do the job and you are guaranteed a great price with our free estimate. As soon as you have us on the job, your junk and clutter will be gone. We will send our staff to SW17 and they will collect all of your unwanted goods. They will ensure everything is removed from your property carefully and have the job done quickly. Your domestic clearance in SW18 will be handled thoroughly as we will transport everything way and ensure it is disposed. By doing this you can create space in your home and make it cleaner.
Wandsworth, London
---
Waste Clearance Soho
( CALL Waste Clearance Soho now on 02034098404 or visit www.wasteclearancesoho.co.uk ) If you are looking to clean up and make some more room, then a home or flat clearance is what you need. This job can be tough though, so let us handle your domestic clearance in Soho. We can have top people to your address in W1 as soon as you need and they will tackle all the work. Unwanted goods will be removed, transported and disposed, all with a same-day service. This ensures you get a cleaner WC1 address without any tough work and that all goods are properly and safely handled. Whatever type of rubbish and clutter you have, we will safely remove it. Your rubbish collection in WC1 will be handled by people with years of experience, ensuring you get a safe and swift result. For more info and a complimentary quote, call today.
London, London
---
Waste Clearance Notting Hill
((( Call Waste Clearance Notting Hill now on 02034098407 or visit www.wasteclearancenottinghill.co.uk ))) If you are stuck with junk and clutter then you will have little space, a messy abode, be unable to buy new things, face tough removals and so on. Getting rid of clutter and junk is a great way of creating space and tidying your abode but it can take a lot of work. To make the chore easier in Notting Hill, simply contact us and hire our home clearance team. We can send expert staff to your address in W10 who will handle your household rubbish removal. They will carefully collect your unwanted items and transport things away to be disposed of.
Kensington, London
---
Waste Clearance Richmond Upon Thames
((( Call Waste Clearance Richmond Upon Thames now on 02034098395 or visit www.wasteclearancerichmonduponthames.co.uk ))) If you are seeking top property clearance in Richmond upon Thames,then you should call us today. We are a top firm who can handle a household rubbish removal in TW9. If you have old items you no longer want that are taking up space, making the house a mess, are preventing you from buying new goods or are making a move difficult, then we will help. We send a team to your address in TW10 who will carefully yet quickly remove these unwanted items from your address and take them away to be properly disposed. Our staff are experts in their field and will be able to collect, transport and dispose of all your old goods. Whatever you need collecting they can shift it and dispose of it.
Richmond, London
---
Waste Clearance St Johns Wood
( Call Waste Clearance St Johns Wood now on 02034094424 or visit www.wasteclearancestjohnswood.co.uk ) Does your house seem to have lost its good look due to the amounts of waste that have piled up in the last few months? It is definitely not your job to deal with piles of junk at home or at your workplace located within or around St Johns Wood, NW8. When you have a reliable waste collection service like ours available it is just a matter of a phone call to get what you need and deserve. Our company has years of experience in the field and our trained rubbish collectors can handle anything related to junk. They will use their professional abilities to make your place look stunning. Contact us and get free consultation from our specialists now.
St Johns Wood, London
---
Waste Clearance Twickenham
CALL: Waste Clearance Twickenham now on 02034098867 or VISIT: www.wasteclearancetwickenham.co.uk When you are in need of a specialized rubbish disposal service dont hesitate to turn to our team which works within and around Twickenham, TW2. Thanks to our many years of experience we are perfectly trained and know exactly how to deal with all types and amounts of waste in both homes and offices in TW1. We will quickly free you from the unpleasant old and useless things that take over your place and you will surely be happy with the result. This is a private invitation for you to book our waste clearance service so dont miss your chance! We beat the system with our innovative waste clearance solutions and you can see that for yourself if you get in touch with us today. Everyone wants a life without junk so take your opportunity to achieve this now!
Twickenham, London
---
Waste Clearance West Hampstead
/ Call: Waste Clearance West Hampstead now on 02036216579 or visit www.wasteclearancewesthampstead.co.uk / One of the most unpleasant jobs surely is removing rubbish at home or at the workplace. But why do it yourself when you can have the support of our efficient waste collection team? We can be called in for a free sample of our service in West Hampstead at any time. You will be amazed at how quickly and skilfully our operatives deal with garbage. We are the most reliable team offering waste clearance services in NW6 so dont hesitate to book with us whenever you need it.
Camden, London
---
Waste Clearance Stockwell
/ Call: Waste Clearance Stockwell now on 02034091553 or visit: www.wasteclearancestockwell.co.uk / We believe that waste clearance should not be only about collecting and disposing your rubbish, but also about caring for the environment. That is why we offer effective green solutions to help you get rid of the unwanted stuff in a less harmful for the environment way. Apart from the standard options, our comprehensive services include recycling and donating. Everyone in our crew is well-trained and can handle the tasks in an eco-friendly and safe way. Equipped with the latest technology and modern vehicles,our professional waste removal team will clean up your property timely and effectively. They can come at any time, even during the weekends and bank holidays and remove the unwanted items and materials from anywhere.
London, London
---
Waste Clearance Brixton
((( CALL: Waste Clearance Brixton now on 02036216638 or VISIT: www.wasteclearancebrixton.co.uk ))) Clear the space in your home today by ordering our property clearance. It is incredibly easy to acquire the help of professionals for this task. Normally you will require someone to help you with heavy lifting and also a vehicle to transport the waste away. Our experts will load it and then transport it away so that you dont have to worry about it anymore. Such junk removal wont take long, since the speed at which our experts work is truly spectacular. Soon after our arrival, your home will have extra space, freed by our services. That way you can begin to utilise the cleared space in your home as soon as possible.
Brixton, London
---
London City Waste Clearance.
London City Waste Clearance, licensed by the Environmental Authority to carry waste, offer a complete waste/rubbish clearance and WEEE Recycling service for London. Our caged trucks and smaller vans are suitable to take both large and small loads for the safe removal and disposal of rubbish & junk.
London, London
---
Ealing Waste Clearance Ltd
We are a business situated in Hanwell west london, Ealing Waste Clearance Ltd is a fully licenced waste clearance & recycling company, you will benefit from using our company to hiring a skip, which you have to apply for a licence, then you have to load the skip yourself and it costs on average between £250-£300, we can clear all your waste at a fraction of the cost, you only pay for what we take away, not a full size skip, we do all the hard work, so you dont have to, this is great for you if you have an elderly person in your familly that cannot load a skip on their own, we provide a FREE visit and quotation, each customer gets a full reciept with our licence number. IMPORTANT NOTE: if you hire someone to remove your waste clearance and they do not hold an enviromental certificate, you can bet they are fly tipper your waste onto private land somewere, not good for your or the enviroment, call us today for a FREE no obligation quote, we do not give quotes over the phone, as this is not good practice for you or us
Hanwell, London
---
Eke Consultants
Eke consultants specialises in creating tailored sustainable solutions, ensuring best practice is achieved in waste, resource and environmental management. We aim to provide fantastic and reliable eco consultancy to businesses, initiatives and communities. Our goal is to get you implementing, not just planning. Our work is grounded in real business issues to produce tangible, bottom line outcomes. We use the context of your business to develop the strategies and behaviors necessary for success.
Finchley, London
---
Danjo''s Skip Hire
Danjo''s Skip Hire Ltd is a leading skip hire company. With branches in Croydon and Sutton, the firm offers commercial and domestic customers of Greater London with expert skip hire, waste management and recycling services. Environmentally friendly and ecologically responsible, Danjo''s Skip Hire recycles over 90% of the rubbish collected. Furthermore, when collecting commercial waste, the recycling plant will break down, crush and recycle the waste in to aggregates, including rubble and hardcore. Offering a same day, local delivery service, the service provided by the company is second to none. As part of the exceptional service 30 day accounts are available, council permits will be arranged and competitive prices come as standard. Mini, midi and maxi skips are also all available to hire, in sizes from 6 to 16 yards, in addition to asbestos, tested and drop down door skips. For all skip, rubbish and waste requirements, contact Danjo''s Skip Hire, who cover all of the following areas: Croydon Bromley Kingston Wimbledon Wandsworth New Malden Banstead Clapham Sutton
Croydon, London
---
Enviro Waste
Enviro Waste are a leading Waste Removal company based in London. We provide waste clearance services to the domestic, commercial and construction industries. We pride ourselves on being able to offer the best possible service at a competitive price, with our workforce being reliable, dependable and efficient when carrying out jobs. Customer service and the environment are at the forefront of what we do and we will always strive to divert up to 92% of waste away from landfill.
Leyton, London
---
Diamond Waste
Our aim is to change a very old-fashioned and ugly market place into a proactive, professional and cleaner one that has customer service at the forefront of its values. Our ever increasing passion to add value to your experience and in actively reducing the amount of waste sent to landfill, we guarantee you an easy, professional and hassle free waste removal service that most importantly saves you time to get on with the rest of your day. As a convenient alternative to hiring a skip, we can assist with of a range of waste removal services including house clearances, garden clearances, garage clearances, office clearances, shop clearances, building site clearances, 'wait and load' services plus many more. So for the peace of mind that comes from dealing with a professional outfit: call now on 0800 085 6787.
Bow, London
---
Ace Environmental Solutions (UK) Ltd
Pre paid bags, Delivered to your premises. These need to be placed outside on the agreed day of collection. 7 day a week service in major London. Generally 25% cheaper than your local council. Wheeled Bins/Bulk Skips/ Clearance of building waste ''Wait & Load'' (Monday to Saturday only)
Brixton, London
---
Envirowaste Contracts Ltd
All site and waste clearances undertaken in and around london
Crickhowell, London
---
Rubbish Collection London - Clear it waste
Clearit Waste London:For Waste removal London,Rubbish collection London,Garbage removal London,House Clearance London,Trash removal London,Rubbish collection London,Rubbish clearance London,House clearance London,Shop clearance London,Office clearance London,Office waste removal .London
Laurencekirk, London
---
Telegreen
WASTE REDUCTION & RECYCLING EQUIPMENT Telegreen supplies recycling and waste management solutions to the commercial and hospitality sectors. Telegreen supplies PEL recycling equipment in the UK. PEL is an Irish based manufacturer and widely acknowledged industry leader in the manufacturing of bottle crushing machines, balers, bin compactors and all recycling equipment. PEL recently won the Shell Award for Innovation. Telegreen is proud to work with PEL and offer their products to the UK market.
Highgate, London
---
Load n Go London
JUNK & RUBBISH COLLECTION SERVICE LONDON LOAD AND GO RUBBISH COLLECTION Our ''Load and go'' junk and rubbish collection is very popular as our helpful drivers turn up when required with a collection van or tipper and load your waste into our vehicles, saving you a great deal of money in skip hire especially in London. We are licensed rubbish carriers and responsibly recycle up to 70% of all the waste we collect including electrical junk such as old TVs, fridge/freezers and washing machines etc. (WEEE Regulations apply for electrical appliances recycling). JUNK COLLECTION & RECYCLING SERVICES · House / Office / Gardens Junk & Rubbish · Garage / Basements / Lofts Junk Clearance · 7 Days a week waste Collection · Reliable waste Recycling Service · Unwanted Furniture Negotiable Removals/Recycling · All old Metal & Wood junk collected · Fully Licensed Waste Carriers · Clearance · Garage & Loft Junk Collection · Domestic Rubbish Waste Collection and recycle all electrical waste. · All domestic/shop/office junk recycled
Enfield, London
---
TDS Safeguard
TDS Safeguard offer a complete recycling service. All services are available in London And Birmingham. At TDS Safeguard we believing in recycling and helping the environment, this is why we cater to both domestic and commercial use. Our range of services: -General recycling -Computer Recycling -Plastic Recycling -Confidential Shredding -General Shredding Services -Electrical Goods recycling. -Recycling bins
Birmingham, London
---
Office clearance company
Clearance Solutions Ltd specialise in providing the most comprehensive House Clearance and Office Clearance Services on the market throughout London and the South East
London, London
---
Clearance Solutions
Clearance Solutions Ltd specialise in providing the most comprehensive House Clearance and Office Clearance Services on the market throughout London and the South East
London, London
---
Prowaste Management Services
Prowaste Management Services is a recycling and waste management specialist providing a complete range of services for the construction and refurbishment sectors. We aim to keep clients ahead of changing legislation and external pressures by providing an innovative range of waste services from the tender stage of major construction projects through to project completion. We strive to avoid sending waste to landfill sites wherever practical and are committed to continually improving our service with the addition of new recycling solutions for key waste streams. For full information please go to our website.
Morden, London
---
Thoroughshred
Thoroughshred is a leading, environmentally aware, waste destruction and recycling company with a proven record in the confidential document destruction sector, providing an efficient, reliable and flexible service that guarantees the destruction of information, beyond recognition, in a highly secure and controlled environment. Plant investment and proven experience ensures environmental and legal requirements are always met, whilst rigorous and exhaustive Government-approved checks made on all Thoroughshred personnel, guarantee complete confidentiality. Thoroughshred''s pursuit of excellence has led to innovation in every aspect of the business, from the simple things like containers and trucks to the very important paper and electronic audit trail that tracks every item destroyed and recycled.
Charlton, London
---
ALL GONE
ALL GONE CLEAR ANY TYPE OF WASTE, FROM BIG OR SMALL COMMERICIAL, HOUSE OR FLAT CLEARANCES TO REMOVING GARDEN WASTE, AND COLLECT RECYCLING. WE ARE THE LEADING SPECIALISTS IN ALL TYPES OF WASTE REMOVAL. WE ARE FULLY LICENSED AND DISPOSE OF RUBBISH RESPONSIVELY, RE-USING IT OR RECYCLING AS MUCH AS POSSIBLE.Interests:AREAS COVERED: LONDON, NORTH LONDON, BARNET, FINCHLEY. SURROUNDING COUNTIES INCLUDE HERTFORDSHIRE, MIDDLESEX AND ESSEX.About Me:NO SKIP HIRE PERMITS & NO HIDDEN COSTS. OUR RATES INCLUDE LABOUR AND VOLUME BASED RATES, YOU ONLY PAY FOR WHAT YOU THROW AWAY. FOR ANY TYPE OF RUBBISH CLEARANCE CALL FOR A NO OBLIGATION QUOTE, CALL 0800 211 8986
WHETSTONE, London
---
TRASH EXPRESS
We offer a fully licensed & insured collection service for all your household & commercial waste, our services include the removal of bin bags, to large household items like cookers, fridges, sofas etc! We can collect your waste from you @ 1 per bag, this will save you having to take them to the waste centre your self, only to be charged anyway! Standing by 24/7 to remove your rubbish. A local and friendly service with competitive prices and a superfast collection. Private collections of general household rubbish. Pay per the bag. Collection on demand. Recycling bags / boxes available. Garden foliage collected.
London, London
---
P and L Rubbish Clearance
Free quote onall rubbish removals Free scrap metal clearance Best prices paid for unwanted cars All cars scrapped and log books sent to DVLA For more information call: 07732014506
Blackheath, London
---
eco computer systems
ECO Computer Systems is an innovative social enterprise created to benefit our planet and our children. We offer IT recycling and IT refurbishment facilities to householders, businesses of all sizes, local authorities, schools and not-for-profit organisations. We use all recycled computers to create training and community centres and for charity''s and not-for-profit companies.
Croydon, London
---
ClearITGreen
A specialist office clearance and recycling company. ClearITGreen offers the complete clearance of offces and warehouse units. Backed by licencing from th Environment Agency, including WEEE recycling, we offer a safe route for the clearance and recycling of all office equipment including furniture, fixtures, fittings and electrical hardware
Enfield, London
---
Kwik Sweep
Kwik Sweep is fully licensed London based waste and recycling collection service,ensuring the reduction of general rubbish to landfill. Kwik Sweep offers daily and weekly collections for waste and recycling, for both business and domestic customers. Kwik Sweep also covers all of London for House clearance, Office and Workplace clearance, Garden clearance, WEEE collections, Junk, and rubbish clearance.
London, London
---
Mensah
Kwik Sweep is fully licensed London based waste and recycling collection service,ensuring the reduction of general rubbish to landfill. Kwik Sweep offers daily and weekly collections for waste and recycling, for both business and domestic customers. Kwik Sweep also covers all of London for House clearance, Office and Workplace clearance, Garden clearance, WEEE collections, Junk, and rubbish clearance.
London, London
---
The British Connection
Computer recycling and disposal facilities with drop-off and van collection. We fully wipe all received hard drives prior to processing in our service centre. After the repair and refurbishment process the computers are then either resold or exported.
Enfield, London
---