Smart Landscape Design
1 Burbury Court, Emscote Road
Warwick
Warwickshire
CV34 5LD

Website displayed on upgraded listings only
01926 403139 or 07801 860926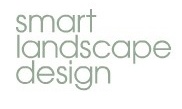 With the aim of designing and building creative, rewarding gardens,
Smart Landscape Design
was established in 1998 by Alasdair Smart.
Alasdair collaborates closely with clients to develop and inspire interesting ideas, the culmination of which is thoughtful design tailored to best suit the requirements of each space. A garden can then be built that is imaginative, personal and often surprising.
Based in Leamington Spa, Warwickshire, design and build commissions are undertaken throughout the Midlands.
To arrange a consultation or simply find out about the services provided, please contact Alasdair by email or telephone
Did you know Amazon Provide Free Business Accounts for Small Businesses?
Amazon Business is a business-to-business marketplace that combines selection, convenience with additional business-specific features including bulk pricing, Pay by Invoice*, downloadable VAT invoices and spend management tools.
Find out more about Amazon Business Accounts »
Smart Landscape Design are listed in;
Garden Designers Directory
-
Garden Designers in Warwick
-
Garden Designers in Warwickshire
-
Warwick Business Directory
-
Warwickshire Business Directory
Garden Designer Landscape Gardeners Garden Design Warwickshire Garden Designer Warwick Landscape Designer Garden Designers Warwickshire Smart Landscape Design Warwick Warwickshire
Smart Landscape Design Warwick Warwickshire
Tweet this listing to improve your exposure -
Tweet