Book premium or top category Mamma Mia tickets London from us to enjoy the musical at the Novello Theatre London. A family based show, group Mamma Mia London tickets are most ideal to enjoy the musical at the theatre.
Is this your business listing?
You can now upgrade your listing to remove other adverts, improve your listing and include a link to your website.
Mammma Mia Tickets Mamma Mia Tickets London Novello Theatre London Mammma Mia Mamma Mia London tickets Art London
Marteen are listed in;
Art in Longhope
:
Art in London
Mammma Mia Novello Theatre London Mammma Mia Tickets Longhope Art London Mamma Mia London tickets Mamma Mia Tickets London http://www.mammamiaticketslondon.co.uk/
Art in London Listings
Note: This is a free listing, other listings and adverts do not appear on Upgraded Listings
Ninjaprints
Ninjaprints provides a range of unique and friendly photographic services and products suitable for just about everyone. Handmade stretched canvas prints, framed prints, cost effective display pieces, handmade greeting cards and invitations as well as portrait services and event photography. Ninjaprints is able to provide products to just about anywhere in the world and welcomes customers from far and wide to our ever growing customer base. We are also recruiting artists and photographers worldwide to join the ranks and provide a unique meeting point for collectors to view artistic works. Ninjaprints is supported by the Prince''s Trust
London, London
---
print your favorite pictures on canvas
reliable
Surbiton, London
---
The Canvas Company
Here at TCC we are dedicated to great design and affordable prices. In our online gallery you will find some of Europes established and up and coming photographers. The pictures are printed on professional quality canvas at superb prices. We customise pictures to your taste or feel of surroundings as well as provide your photos on canvas. Take a look around and see why we are the fastest growing wall art company in Europe. At The Canvas Compay we give opportunity to artists and photographers to showcase their work online. By putting great art in to the public eye at affordable prices we pride ourselves and with the selection of excellent images and art we will provide designs to anywhere and anyone with a high level of service and care. ARTISTS - SHOWCASE YOUR WORK HERE!! If you are an artist yourself and you want to sell your work here or even just gallery your pictures for exposure just contact us and we'll set up a display page and store for you. We have the best showcase solutions in USA and EUROPE
Woodham, London
---
The Graffiti Life Company
Hello and welcome to The Graffiti Life Company Here you can take a tour through our world and see some of the exciting things we get up to and the services we offer. http://www.graffitilife.co.uk/services.html Our multi-disciplined artists can paint and draw onto anything. The only limits are your imagination. Let our artists realise your dreams through the expressive medium of Graffiti and Street Art. Whether you are looking to wow the crowds at a live event,Enocourage and give your staff a Team Building Workshop or add a little flare to an intimate V.I.P. area or simply bring a tired wall back to life .........Graffiti Life can help you. Graffiti has always been the voice of the streets, to most an untouchable energy with no face. Our artist''s aim to change all that; with TV and media appearances, artist talks and seminars at schools and universities and through our volunteer work we tirelessly promote graffiti as a positive artform whilst displaying the diverse range of opportunities available through urban art. We inspire creativity in all those we work with and have won awards for our ethnical practices . Please feel free to contact us direct on our office number 0208 655 1120 or email info@graffitilife.co.uk if we can help or advise you in anyway . Thank you for taking the time to allow us to introduce ourselfs . The Graffiti Life Company Team
London, London
---
Picture Fair
Picture Fair supplies high quality photographic prints from small artists as canvas or paper prints. Choosing and ordering art is straightforward through our simple website and all work is expertly printed in the UK. Subjects include Landscape, Floral, the British Isles and many more. Our expert staff can help you choose the right work for your space - call or email to find out more!
North London, London
---
Best of Art
Treasure trove of handcrafted masterpieces of highest quality.
London, London
---
Pavilion Studios
Pavilion Studios providing rented studio and workspace for artists and craftspeople in West London. The 10 self-contained lockable studios, with gas central heating, wireless internet access, 24 hour access, fully alarmed, with kitchen facilities and free parking
Chiswick , London
---
Vault Oil Painting Shop
Oil Painting Shop offering high quality Oil Paintings for sale at good value, low prices. International artists offered for reproduction, quick delivery. Buy straight from our online paintings cart. If you like Art, or wish to buy a gift, please see our Oil Painting Shop...
clapham, London
---
Pangea Art
We are a multi disciplinary arts organisation aimed at providing varied arts performances and workshops to people of all backgrounds. Current projects include shadow puppet shows based on the Turkish tradition aimed at primary school children, dance classes for youth and movement and music for the very young.
London, London
---
IllustrationX Ltd
Illustration Ltd, International illustrators and artists Agency, estbd 1929. Representing illustrators dedicated to delivering art directors & designers extraordinary results.
Abbey Wood, London
---
her majesty theatre
Get the 70% discounted tickets of phantom of opera theatre show at her majesty Theatre London. phantam of opera show of her majesty theatre tickets is avaiable at very discounted rate on our online mega store. Her Majesty''s Theatre
Alford, London
---
wiredArt ltd
On line gallery of contemporary art, connecting buyers to artists from all over the uk. We are dedicated to promoting original art.
London, London
---
Queens Theatre London
Queens Theatre is experiencing one of the most successful days ever since it came into existence in 1907. Les Miserables London is in its 28th year now and continues to bring in some great moments for the venue.
Lochgelly, London
---
James Hollis Art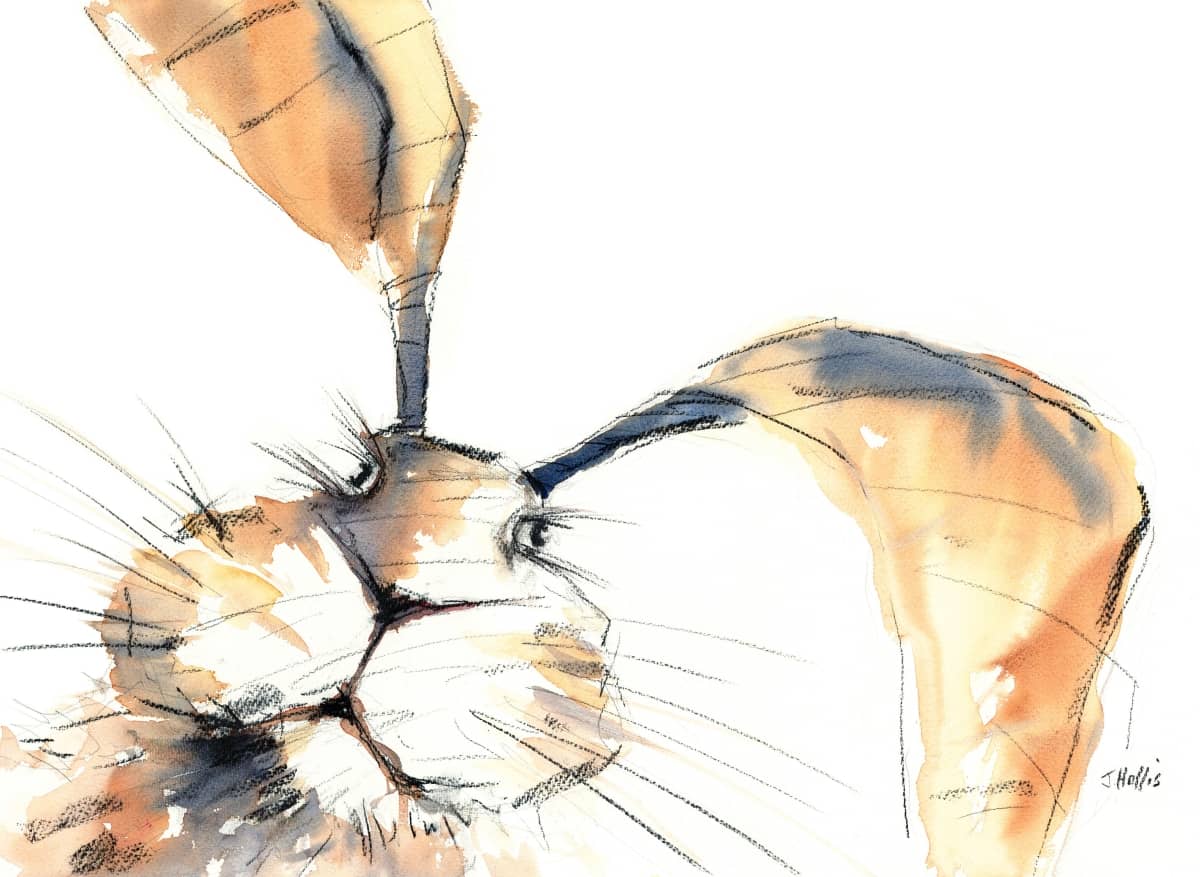 Animal art by wildlife artist James Hollis, artworks include hare paintings and prints, highland cow prints along with many other animal artworks.
Hare & Rabbits Prints
:
Cow Prints & Highland Cattle Prints
:
Wildlife Prints
Woolwich, London
---
Originals Online
Website offers a selection of affordable artworks by contemporary UK artists. Registration and basic membership free to artists.
Shepherds Hill, London
---
All Visual Arts
All Visual Arts LLP (AVA) is a radical new arts funding partnership founded in March 2008 by Joe La Placa and Mike Platt. Joe La Placa has over 30 years of experience working in all aspects of contemporary art. He was the U.K. director and senior correspondent for artnet.com, the art worlds leading on-line auction and information service since 2002. During the late nineties, he worked as the principle features writer and Foreign Editor for Art Review Magazine based in London. In the early 1980s he founded the Gallozzi-La Placa gallery of New York which specialised in working on a project basis and was the first to show artists such as Jean Michael Basquiat and Keith Haring. Mike Platt is the founder and CEO of BlueCrest Capital Management, European Hedge Fund of the year in 2006 and 2008. A former star JP Morgan trader, Platt is one of the new generation of City heavyweights. The All Visual Arts (AVA) partnership has been created to offer a dynamic new model for the art world by providing a production house for developing international contemporary artists, giving them the essential backing they need to realise key artworks. Operating without a gallery , AVA will stage exhibitions their productions, whether in site specific spaces or in collaboration with major international galleries and museums. Over the next five years, AVA will build a major collection mainly based on works it funds. It will also act as an exclusive super agent to certain artists it will be heavily collecting. The current roster includes Paul Fryer, Alastair Mackie, Reece Jones, and Wolfe Lenkiewicz.
London, London
---
art-K Hampstead
art-K, an art club for 6-16 years, starts a child on an exciting mission to explore colour and brush strokes, concluding with the child painting their first canvas. This pivotal moment is when a child realises that they can paint their own masterpiece! The club has hundreds of art projects which are age- related, from painting with water colours, acrylics, inks and pastels to 3D projects using clay, papier mache, story boxes. They're all designed to help acquire art-skills and self expression. As a parent - you'll soon need more wall-hanging space! We also help develop children's visual perceptual and memory skills through our fun unique drawing exercises. These are the precursors to reading and writing skills which are a vital part of a child's development.
London, London
---
Marteen
Book premium or top category Mamma Mia tickets London from us to enjoy the musical at the Novello Theatre London. A family based show, group Mamma Mia London tickets are most ideal to enjoy the musical at the theatre.
Longhope, London
---
Garrick Theatre London
Garrick Theatre London is one of the must visit destination in London. The house is home to Looserville, the musical is great to break the monotony and the boredom of our routine life.
Keighley, London
---
Fine Art Images at Lebrecht
Fine art images
London, London
---