The Mortgage Clinic Reviews
Reference Number. 210160

Note: This is a free listing, other adverts and extra listing do not appear on Upgraded Listing -
See Upgrade Options
More Mortgage Brokers in County Antrim Listings in UK Small Business Directory
The Mortgage Clinic Ormeau Road
Antrim, County Antrim
Buying your first home is an exciting time but choosing a mortgage adviser and getting mortgage advice can also be quite daunting. At The Mortgage Clinic we want to take away some of the worries you may have around the finances of buying a home. Our Free Initial Mortgage Planning Consultation does just that!
Lisburn Mortgage Centre
Lisburn, County Antrim
Mortgage advice Lisburn. The Lisburn Mortgage Centre offers advice on a wide range of insurance and mortgage products in Lisburn, Belfast and throughout Northern Ireland to suit your specific circumstances and needs. Whether you are a First Time Buyer taking those courageous steps towards buying your first home, or a Landlord seeking to expand a portfolio through Buy-to-Let, we are here to help!
AN Independent Mortgage Solution Ltd
Belfast, County Antrim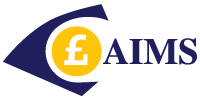 Award Winning Local Mortgage and Loan Broker. We have a team of Professional Advisors throughout Northern Ireland so we are available to meet at a time and place that suits you. We also have an office in south Belfast.
Whatever your requirements and circumstances, even if declined elsewhere, We love a challenge and can often help when others give up!
We are Independent Whole of Market Mortgage and Loan Advisors with access to exclusive lenders and products not available direct to lender or via most other brokers. We specialise in releasing capital out of property for any legal purpose for example Debt Consolidation, Home Improvements or a Holiday.
Mortgages
:
Homeowner Loans
:
Equity Release
:
Life Insurance
:
Commercial Finance
The Mortgage Clinic
Belfast, County Antrim
The Mortgage Clinic was founded in early 2015, and is a premier Mortgage Broker tailored to providing excellent customer service. It is a young and innovative company that provides independent Mortgage and Insurance advice. We have close links to the local property market and estate agencies, so you can be sure that we are true experts in the mortgage market! We are located conveniently in the City East Business Centre, and we also are available for home visits to accommodate you wherever you are based. Customer service is paramount, and our mission is to deliver expert advice to those that need it the most, so borrowing on property seems as stress free as possible! We support clients at all levels, from first-time buyers to experienced investors, and we would be delighted to help and advise you whatever your needs are. Specialties Independent Mortgage Advice, Insurance Broker, Mortgage Advice, Mortgage Broker, Home Insurance, Buy to Let Mortgages, Landlord Insurance, Remortgages, Critical Illness Insurance, home insurance, income protection, income protection insurance.
Bfast finance
Belfast, County Antrim
Small loans, unsecured and secured, United Kingdom
UK Business Search
V1 SEO
Review V1 SEO
The Mortgage Clinic Belfast County Antrim listing provided by
UK Small Business Directory

The Mortgage Clinic Reviews