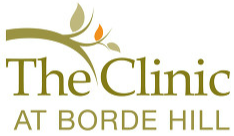 The Clinic at Borde Hill brings together expert practitioners in all aspects of body therapy under one roof. Offering a wide selection of complementary treatments suitable for all age groups from babies to the elderly. Therapies include; McTimoney Chiropractic, Osteopathy, Physiotherapy, Acupuncture, Trichology, Hypnotherapy, Nutrition, Counselling, Life Coaching and Private GP.

* All therapists experienced and registered with the relevant regulatory body.
* Patients treated with time, kindness and skill to help heal both body and mind.
* Fully adapted for disabled access.
* Ample FREE parking onsite.