ADM Leisurewear Ltd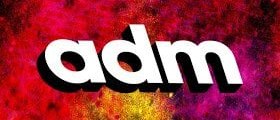 ADM Leisurewear Ltd - Customised clothing, In-House Embroidery And Print Service In Wigan
ADM Leisurewear is a local personalised clothing supplier. Offering customised clothing, including customised t-shirts, custom hoodies, personalised football kits, rugby kits, netball kits, plus personalised workwear, custom polo shirts, and leavers hoodies throughout Wigan and the rest of the United Kingdom.
ADM supply a range of in-house custom embroidery and personalised print services. Our machines personalise a variety of sportswear, leisurewear, schoolwear and corporate clothing.
Are you based in Wigan, the surrounding areas of Greater Manchester, or the rest of the UK? Do you want more information about our products and services? Get in touch with our experienced and friendly team today. Our team are here to deal with your enquiries and answer any questions regarding our products and services. Visit our website to see a complete summary of our personalised clothing and custom clothing. We know you will find what you are looking for you.
ADM understands that promotion is key to growing any brand. We offer a vast selection of personalised leisurewear, sportswear and workwear to promote your brand. All our high-quality personalised clothing is ideal for adding your logo, initials and company name.
Having the name and logo of your company on your personalised clothing has many advantages and benefits. Get in contact with ADM, your local personalised clothing supplier, and we will do our very best to accommodate you and your requirements. We pride ourselves on a high level of service as a personalised clothing supplier in Wigan.
ADM Provides: Personalised Clothing, Personalised Workwear, Personalised Corporate Wear, Customised Clothing, Customised T-Shirts, Customised Hoodies, Custom Rugby Kits, Custom Netball Kits, Personalised Polo Shirts, Leavers Hoodies, Plus Much More
Unit 1 Appleton Street
Wigan
Lancashire
wn3 4bz
01942 498120
embroidered polo shirts embroidered hoodies nike teamwear adidas teamwear canterbury teamwear


ADM Leisurewear Ltd are listed in;
Clothing Directory
-
Clothing in Wigan
-
Clothing in Lancashire
-
Wigan Business Directory
-
Lancashire Business Directory
ADM Leisurewear Ltd Wigan Lancashire
Tweet this listing to improve your exposure -
Tweet