The Blue Tree Clinic
85 Wimpole Street
London
London
W1G 9RJ
Tel: 08000119883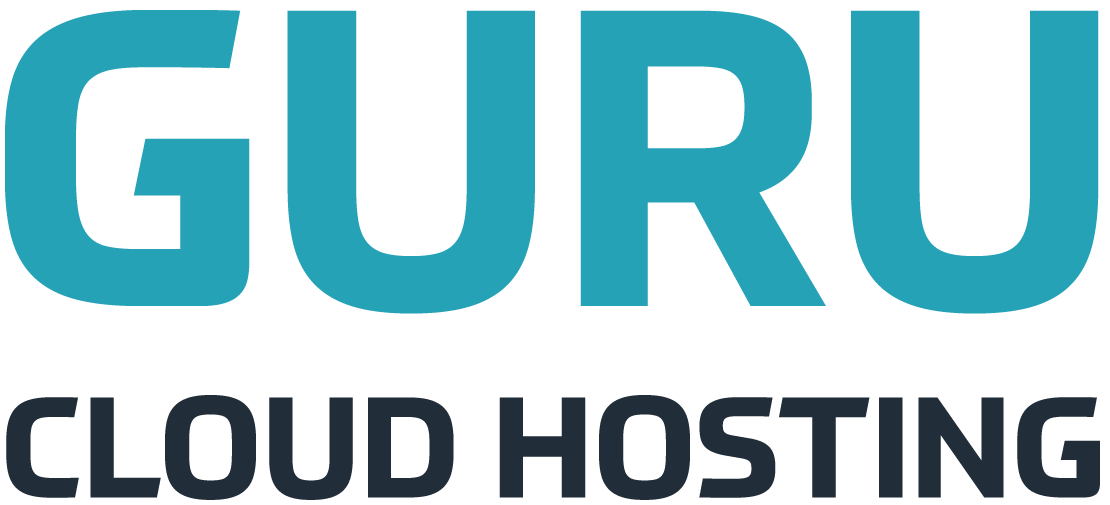 The Clinic based in the Harley Street area in central London provides treatments and support for all your mental health and wellbeing needs. At the Blue Tree Clinic we understand it can be quite daunting visiting a new clinic for the first time. We'll make it as easy as we can in our safe, comfortable, welcoming clinic in London. We focus on a holistic approach and work with integrated health professionals including our Nutritionist and CBT therapists.
Private Psychiatrist Private Psychiatrist London Best Psychiatrist London Private Psychologist London Private Therapist London
The Blue Tree Clinic are listed in;
London Business Directory
:
London Business Directory
:
Psychologists Directory
:
Psychologists in London
:
Psychologists in London
UK Business Search
More Psychologists Listings in UK Small Business Directory
Note: These extra listing do not appear on Upgraded Listing -
See Upgrade Options
The Edinburgh Psychology Practice
Edinburgh, Midlothian
The Edinburgh Psychology Practice provides psychological therapies, including Cognitive Behavioural Therapy and Counselling, and Hypnotherapy in a friendly environment in the heart of Edinburgh. Our therapists are highly qualified and experienced and can help with a wide range of issues including depression, anxiety, addictions, low self esteem and relationship difficulties, to name a few. We welcome individuals from all backgrounds and offer a range of day and evening clinics to meet your needs.
Empower Psychology
West Byfleet, Surrey
Empower Psychology offers Clinical Psychology Therapy Services for adults and young people in Surrey. Empower Psychology supports people experiencing anxiety, depression, stress, panic, phobias, OCD and other mental health difficulties. Empower Psychology supports people to build positive mental health, psychological wellbeing, strength and resilience.
Lynn Greenwood UKCP-registered psychotherapist
Kentish Town, London
Lynn Greenwood is a UKCP registered psychotherapist based in North London. With many years experience she is available for private sessions in a calm and peaceful environment, near Kentish Town. Everyone's experience of psychotherapy is different, reflecting their individuality and particular challenges. Some people use their sessions to address a particular issue or area of distress. Others use their 50 minutes as a weekly 'check-in' – a quiet space to reflect on their responses to what's happening in their lives. During an initial assessment, Lynn will explore what brings you to psychotherapy and the main influences and stresses in your life. This enables you to consider whether psychotherapy is right for you – and whether Lynn is the right psychotherapist. On-going work is during regular 50-minutes sessions – once a week or sometimes more frequently.
Dr Joao Botas
Dulwich, London
Psychological assessments and therapy CBT and psychodynamic models of treatment Adults, adolescents and children Individual or couples or group work
Londres Psychology & Therapy Practice
West Central London, London
Individual psychotherapy, group and couple therapy in English, Spanish and Swedish in London. We offer: - Cognitive-Behavioural Therapy (CBT) - Psychodynamic Psychotherapy - Psychoanalytic Psychotherapy - Client Centred / Humanistic Psychotherapy
Tina Royles
Abbey Wood, Cheshire
Tina Royles is a Psychotherapist and Counsellor, providing clarity and advice using insights from her knowledge, experience, story and passion built up over twenty years in both a strategic and practitioner capacity. She has over 16 years' experience in all aspects of domestic violence, having worked as a police officer, community safety officer for domestic violence, and domestic violence coordinator. She now runs a private practice to offer training and advice and to deliver workshops, courses and consultancy on policies and initiatives for services and agencies dealing with domestic violence. • Expertise in Domestic Violence, Safeguarding Children, Elder Abuse and Homophobic Abuse • Domestic Violence Counselling, and Relationship Counselling • Helping victims make the right choices • Supporting those who have previously suffered domestic violence • Supporting loved ones of victims • Press and media consultancy • Training and advice to agencies and solutions providers • Tools and resources through my website
Freedom to Fly
London, London
Freedom to Fly is a highly qualified professional service run by Elaine Iljon Foreman, treating people who have a fear of flying. DO YOU HAVE A FEAR OF FLYING? • Concerned that something may go wrong with the plane? • Hate turbulence and the changes in the sounds made by the plane? • Worried about being trapped? • Worried about not being able to get out? • Problems with not being in control? • Afraid of panicking and "losing it"? We can help. Flying is known to be the safest form of transport, is a fundamental part of modern life and vital to the travelling public, whether it be business trips or holiday destinations. Fear of flying is usually not a 'fear of aeroplanes' but a fear related to a 'loss of control'. The fear of flying is a well-known phenomenon. Statistics show that 500 million people worldwide are afraid to fly! So you are certainly not along. Individual fears can include heights, turbulence, bad weather, and things happening to the plane, including terrorism, or fears of something happening to the person themselves – worries about claustrophobia, agoraphobia, making a fool of oneself, and having a panic attack are part of this group of fears. The 'Freedom to Fly' programme has a 95% success rate in overcoming flying fears and uses the highly successful and effective cognitive behaviour therapy.
City Psychology Group
London, London
We deliver psychology services to fit in with your requirements. Collaboration and confidential communication with our clients lies at the heart of our practice.
Advanced Assessments Ltd - Expert Witnesses and Psychologists
Mayfair, London
We provide psychological assessments, educational testing services and occupational health assessments. We work throughout the UK In summary our services are:
(1) Expert Psychological Assessment of Specific Learning Disability and Neurodevelopmental Conditions
(2) Mental Health Services
(3) Neuropsychological Testing
(4) Expert Witness Assessment and Medical Expert Reports
(5) Therapy
Expert Psychologist Assessment of Specific Learning Disability and Neurodevelopmental Conditions
Dyslexia tests, dyslexia in children, dyspraxia tests, autism spectrum disorder, autism spectrum, ADHD tests, and official IQ testing.
Mental Health Services
Personality disorder testing, mental health assessment online, wellbeing, and assessments of malingering disorders. We provide occupational health checks, undertake occupational health referrals, work capability assessments and advise on sickness absence policy.
Neuropsychological Testing
Neuropsychological testing online using different types of neuropsychological tests of brain injury and dementia.
Expert Witness Assessment and Medical Expert Reports
Psychology expert witness assessments of: disability discrimination, personal injury mentally disordered offenders in the criminal justice system, fitness to plead magistrates court, risk assessments, and for employment tribunal claims.
Therapy
Counselling, psychotherapy, cognitive behavioural therapy, and cognitive behavioural therapy online.
Our panel of expert witnesses and psychologists complete medico-legal reports on mental health and neuropsychological injury for criminal, employment, personal injury, family, immigration and educational cases. We provide a rapid response to enquiries and have the facility to take instructions seven days a week. In suitable cases, we can produce reports within seven days from instruction.
ADHD Assessments
Our ADHD experts carry out assessments of ADHD for reasonable adjustments in education such as extra time, additional tutorial support and financial support (DSA) from Student Finance England. We respond to all enquiries within a day and provide comprehensive written reports including recommendations within 2 weeks of instruction.
Autism Assessments
Autism experts we carry out autism diagnosis and support for adults and children suffering from autism including high functioning autism (Asperger Syndrome) at our Autism Assessment Centre. We set up personalised programmes so that sufferers can participate fulling in education and employment. Assessment and diagnosis of autism is undertaken by a chartered psychologist using the gold standard assessment instruments such as the Autism Diagnostic Observation Schedule (ADOS-2), the Diagnostic Interview for Social Communication (DISCO) and Autism Diagnostic Interview (ADI-R) this is supplemented by additional tests of autism spectrum disorders and intelligence. Recommendations for reasonable adjustments at work or placement at a particular educational establishment are then made with the assistance of tests such as the Adaptive Behaviour Assessment System (ABAS-3). In criminal proceedings our assessments consider the impact of autism on offending, sentencing and fitness to plead.
Dyslexia Assessments
Dyslexia experts we make recommendations for extra time in exams, reasonable adjustments in selection for jobs and in the workplace for individuals with specific learning disabilities (SpLD). Our reports will enable those suffering from dyslexia to obtain reasonable adjustments such as extra time in exams, financial support from Student Finance England (for Disabled Students Allowance) and adaptations to their work demands (Funded by Access to Work). We deliver ongoing advice and support to help teachers and employers put in place strategies to ensure that those with dyslexia and dyscalculia can perform on a level playing field. Employers and educational institutions with require you to produce a full recent dyslexia diagnostic assessment are our dyslexia assessment centre. Employers, Student Finance England, the Department for Work and Pensions and Employment Tribunals all prefer that dyslexia assessments that are carried out by qualified chartered psychologists.
Expert Witness Assessments
We deliver a range of expert witness services for legal professionals. Expert witness services are provided by us in conjunction with several leading specialists. We draw on professionals from a wide range of disciplines, including the areas of psychology, psychiatry and general medicine. Our experts or rigorously vetted and assessed. We work across all areas of criminal law including offences against the person, violent crime, sexual offences, fraud and deception and offences related to drugs, public order offences, falsification, forgery, counterfeiting, theft, handling stolen goods, non-fatal offences against the person, homicide and related offences. We are often instructed to report on claims arising out of working conditions, organisational change, restructuring, workplace stress, bullying and harassment, discrimination and disability at work. We assess rehabilitation after illness and make recommendations on reasonable adjustments. Assessment and treatment of occupational stress is a feature of our work. We are often instructed to report on claims arising out of road traffic accidents, working conditions, restructuring, workplace stress, bullying and discrimination. We assess rehabilitation after illness and make recommendations on reasonable adjustments. We regularly prepare medico-legal reports on adults and children in Personal injury claims.
Psychological Testing
Psychological reports for legal, education and employment needs. We carry out official dyslexia, dyspraxia, autism, ADHD and mental health testing in addition to assessments of learning disability.
Surrey Psychotherapy
Cobham, Surrey
I am a Chartered Counselling Psychologist qualified to use Psychotherapy in the treatment of a range of emotional and behavioural difficulties such as: Anxiety: including generalised anxiety, panic attacks, agoraphobia, obsessive-compulsive disorder (OCD) and social phobia, Depression, Eating Disorders: anorexia, bulimia, and binge eating disorder, Post Traumatic Stress, Addictions, Adjustment to stressful life events - including bereavement, redundancy and divorce, Coping with Stress and Ill Health, Chronic Fatigue (ME), Anger Management, Self-harm, Relationship Problems, Low Self-esteem and Lack of Assertiveness.