Avitas Translations Ltd
International House, 24 Holborn Viaduct
London
London
EC1A 2BN
Phone Number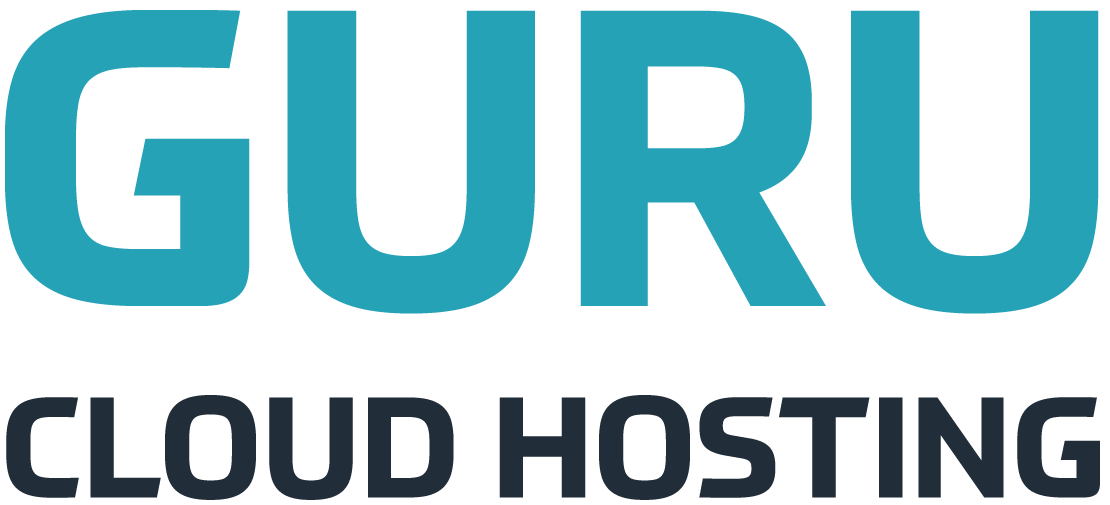 Avitas Translations Ltd are a professional London based Translation and Language Service Provider. Covering over 150 Languages in any domain and specializing in Urgent deadlines, Avitas deal with Individuals, Businesses and NPO's and no project is too big or small. Avitas provide Certified Translations for Official Use and can also offer Same Day and 24hr options. Some of the services available include: - Translation - Proofreading - Localization - Website Translation - Multilingual DTP - Transcription - Voiceover With a friendly and flexible team, Avitas endeavor to exceed customer expectations each and every time. 100% Satisfaction Guaranteed. Contact our team today to find out how we can help you.
Certified Translation Certificate Translation Certificate translating Official translation Document translation service
Avitas Translations Ltd are listed in;
London Business Directory
:
London Business Directory
:
Translation Services Directory
:
Translation Services in London
:
Translation Services in London
UK Business Search
More Translation Services Listings in UK Small Business Directory
Note: These extra listing do not appear on Upgraded Listing -
See Upgrade Options
D A Languages Ltd
Altrincham, Cheshire
D.A Languages is an Interpreting and Translation Company based in South Manchester. We have been providing services nationally to Local Governments, Job Centres, Central Government, local businesses, the Immigration Advisory Service, hospitals, Solicitors mental health services and private members of the public. D.A Languages offers over 350 languages and dialects. In addition to this we have an extensive database of over 4000 Mother Tongue Interpreters / Translators. This makes us one of the major players in the language industry in the North West. We offer a complete range of language solutions for our clients, allowing them to outsource all their language needs in order to concentrate on their core business. Our services are included multilingual data processing and management services. We are proud at D.A Languages that we have a very high success rate in last minute bookings and next day translation services. Our recruitment and selection process enables us to have registered excellent, qualified and experienced native Interpreters and Translators. We have all the policy statements needed under current business legislations and we have Public Liability Insurance, Employment Liability Insurance, and Professional Indemnity Insurance and are registered under the Data Protection Act of 1988. D.A Languages Ltd. have added for your convienence all the languages we cover and work with, if you dont see the language you need please contact us and we will be please to help you with any questions you may have Acholi Afghan Dari Afghan Pashtu Afghani Afmarka Afrikaans Akan Aku Akuapem Albanian Algerian Arabic Amdo American Arabic Amharic Angolan Portuguese Anloa Arabic Aramaic Argentinean Spanish Armenian Ashanti Asharaaf Assamese Assyrian Austrian Ayigbe Azeri Badini Bafut Bagante Bahari Bajunie Balouchi Bambaran Bamelake Bamineke Banadiri Bangala Bangante Banyamulenge Baoule Bari Basque Bassa Belarussian Bemba Bengali Benin Berber Bilen Bisa Bongo Bono Boran Borgo Bosnian Boulou Bravanese Brazilian British Sign Language Bulgarian Burmese Burundi Caboverde Cambodian Cantonese Castelland Castilian Catalan Cebuan Chaldean Neo Aramaic Chechen Chewa Chi Bemba Chi Nyanja Chichewa Chikaranga Chiluba Chimwiini Chin - Bawm Chin - Cho Chin - Dai Chin - Falam Chin - Hakha Chin - Khumi Chin - Mizo Chin - Tedim Chin - Zomi Chinese Chittagong Congo Congolese Swahili Creole Croation Cuban Cyprian Turkish Cypriot Czech Dahn Danish Daraja Dari Dhaka Dinka Dioula Dutch Edo Efik Egyptian Ekegusii Ekonda Esan Esperanto Estonian Ewe Fahili Fang Fante Farsi Fe''fe'' Filipino Finnish Fioti Flemish Fond Fosha French Frinlano Fujian Fulani Fulla Fur Ga Galician Gangea Georgian German Gopal Gorani Greek Greek Cypriot Guere Gujarati Gun Gurmukhi Gurung Haka Hakka Hamari Hamri Harari Hausa Hawrami Hazara Hazaragi Hebrew Henan Hindi Hindko Hoken Hokkien Holo Howrami Hungarian Hyconese Ibo Ichibemba (chibemba) Igbo Ilocano Ilonggo Indonesian Ingush Iranian Sorani Iraqi Irob Isoko Italian Itestki Japanese Jio Jola Jordanian Joula Juba Kabyle Kalaba Kalanga Kalenjin Kannada Kanuri Karen Pwo Karen S''gaw Kasem Kashmiri Katchi Kazakh Keliko Kham (Tibetan Dialect) Khen Khmer Khoran Kibajuni Kibembe Kifulero Kikongo Kikongo Ya Leta Kikuyu Kildani Ki-ntandu Kinyamulenge Kinyarwanda Kirundi Kiswahili Kituba Kiyombe Ki-zombo Konianka Koniyaka Konkani Koranko Korean Korekore Kosovan Kotokoli Krio Kue Arabic Kunama Kurdish Sorani Kurmanji Kutchi Latin Latin American Latvian Leke Lhasa Libyan Lingala Lithuanian Lontomba Lugandan Lukiga Lusoga Macedonian Madinka Malay Malayalam Malaysian Malinke Mambwe Mandarin Mandingo Mandinka Maningo Manyika Marathi Marka Marma-Bangladesh Masalit Mashi Maxaativi May May Medumba Min Nan Mina Mirpuri Modern Hebrew Moldovian Mongolian Mordova Moro Moroccan Myanmar Ncoh Ndebele Nepali Newari Ngoni Nkwen Noahkaili Norwegian Nsenga Ntoumou Nyanja Okpe Oriya Oromo Ossetian Pahari Pangasinan Pare Pashtu Patois Pedi Peninsular Spanish Pete Pigeon/PG Polish Portuguese Pothwari Pu Tun wah Pulaar Punjabi Rahavin Rakhine Reer Hamar Somali Rohingya Roma Romanian Romany Rosian Rukiga Runyankole Runyarwand Runyoro Russian Rutooro Rwanda Saho Sanskrit Sarahulle Saraikee Sarikhi Saudi Seraiki Serbian Serere Shahmuki Shan Shangani Shanghaize Shona Sindebele (Ndebele) Sindhi Sinhalese Slovak Slovenian Solymani Somali Sonika Sotho Sou Sou Spanish Srayki Sudanese Arabic Sudho Basha Swahili Swati Swedish Swiss German Sylheti Syrian Szechuan Tagalog Taiwanese Tajiki Tamah Tamazight Tamil Tanzanian Swahili Telugu Tem Teochew Tetela Thai Tibetan Tigre Tigrinya Tirondri Togo Tonga Torra Tshiluba Tswana Tulu Tumbuka Tunisian Turkish Turkish Cypriot Turkmen Twi Twsam Ukranian Urdu Urhobo Uruguayan Spanish Uyghur Uzbek Valancian Venda Vietnamese Visayan Vitori Vlaxos Wagoyi Wolof Xhosa Yoruba Zaghawa Zezuru Zulu
SATIS
London, London
At SATIS we have been providing top quality translation and interpreting services since 1993. Our international clientele includes companies and organisations throughout the U.K. and Europe. Years of experience, multilingual staff and a database of judiciously selected translators and interpreters enables us to offer a complete translation, proofreading and interpreting service for almost any language and subject area. Our translators work solely into their mother tongue and have the skills and expertise to translate in their specialised fields, whether this be legal, financial, marketing, technical, medical, I.T., marketing or the arts. We provide translation in almost all languages and subject areas. Whatever the language and no matter how difficult the subject matter we maintain our high standards from the first word to the last.
ALMIAAD LINGUA
London, Aberdeenshire
ALMIAAD LINGUA for Translation and Language Services is a translation company specialised in consulting, translation and language services. Our highly qualified and Western educated team provides translation, interpreting and consulting to companies and government bodies in the Middle east and North Africa. We offer highly professional services for reasonable prices. We aim at building long term relations and long lasting bridges! If interested, please contact us: info@almiaad.com
Belang translation services
Chorley, Lancashire
We provide French-to-English translations covering the following subject areas: technical, electrical, internet, media, legal, business, sales and marketing. We are also offer a quick turn around for Mexican Spanish wedding certificate translations at competitive rates. Please contact us for a quote.
JMW Translations
Chester, Cheshire
JMW Translations provides linguistic and translation services from French, Italian and Spanish into English for both international and local clients. Our areas of specialisation are accounting, business, finance, tourism & travel, gastronomy and viticulture.
Explore Scotland Ltd
Abertillery, Aberdeenshire
A Pitlochry holiday is popular with many people who visit Highland Perthshire''s largest town each year. For more information on Pitlochry Hotels & B&B''s visit us at highlandperthshire.com
TrulyTranslate
Hampstead, London
Truly Translate are a small group of independent translators specialising in all areas of English to Italian translation and vice-versa. The material is translated by people working exclusively into their native language, then proof-read by a third party. This ensures that the highest levels of quality and accuracy are maintained at all times. As well as being professional translators, Truly Translate possess a wide range of experience in areas such as marketing, advertising, information technology, multimedia, finance, tourism, and more. TrulyTranslate deal with content in any conventional form. Websites, books, manuals, contracts, brochures, leaflets or anything else. High quality translations and effective marketing material do not have to cost the earth. Truly Translate undertake professional translation work at an affordable price. Methods: On receiving your document it will be analysed, along with any specific requirements. A personalised quote will then be delivered. As soon as the quote is agreed, TrulyTranslate will get to work. After gathering all the relevant information, the material will be translated by someone who translates into their mother tongue only. It will then be revised and finalised before being handed over to a second translator who proof-reads the document in full. Once translated and checked for accuracy, the file will be formated exactly how the client wants it. TrulyTranslate are well-versed in MS Office as well as a wide range of other applications, such as Adobe Illustrator, and web page design. After a final check the document will be delivered. Once it has been confirmed that the client is satisfied with the result, a final invoice will be issued. Why Italian?: Italian, one of the romance languages, is spoken as a mother tongue by 66 million people worldwide, with twice as many who speak it as a second language. It is considered to be the closet living language to Latin, but with simplified grammar. Italian tends to be seen as the language of the arts and gastronomy and has proven itself to be the language of a cultured people with a proud history. Italy possesses a large and developed economy, with high gross domestic product per capita and developed infrastructure. In 2010 Italy was the eighth-largest economy in the world and the fourth-largest in Europe, in terms of nominal GDP. Buying from and especially selling to the Italians necessitates a lot of personal contact and business people looking to expand into international markets will often benefit greatly from utilising this powerful language. In order to find out more, or to get a free, instant quote, please visit the website.
Lexis Languages Translation Services
London, London
We are a premium translation agency based in the both the UK and Germany and we are certified in accordance with ISO 9001:2008. Our focus on providing excellent service has been our success – our translation services is fast, effective and highly customer oriented. We offer all the main world business languages. So, whether you are looking for Spanish to Portuguese or Italian to Swedish – come to us – we are the expert choice. We offer the following translation modi: Translation: Translation is the written transformation of a document from one language into another. Localization: Localisation adapts the translated document so that it is suited to the region that it is intended for (example: a German leaflet that is to be used in India is translated into English, but the English text is localised to that of Indian English, thus being more accessible for the local Indian consumers). Internationalization: In this case the document is translated into internationalised English, making it more accessible for non-native users of the English language. This form of English is less idiomatic than regional native English. What you can expect from us: We cover all of the main business languages. Here are some examples of the languages in our portfolio: English, German, French, Spanish, Russian, Italian, Danish, Norwegian, Swedish, Turkish, Portuguese, Ukrainian, Czech, Lithuanian, Finnish, Dutch and many more… - All our clients receive a 'Service Page' which allows the upload, download and status-monitoring of translations being worked on - We translate from and into all standard text formats - We create and manage individual translation memories (TMs) for you and your company, thus maintaining your very own corporate meta-language. - We administer your corporate glossary (term bank), utilizing it to ensure continuity of language. - We archive all your translations, ensuring that you always have a backup. - We archive all translation memories and term banks ensuring that there is no loss of language knowledge. - Our translators are all qualified and experienced translation experts. - We guarantee that every translated document is proofread before being returned to the customer.