alchavz
Serving Area
Abbey Wood
Aberdeenshire
34103
Tel: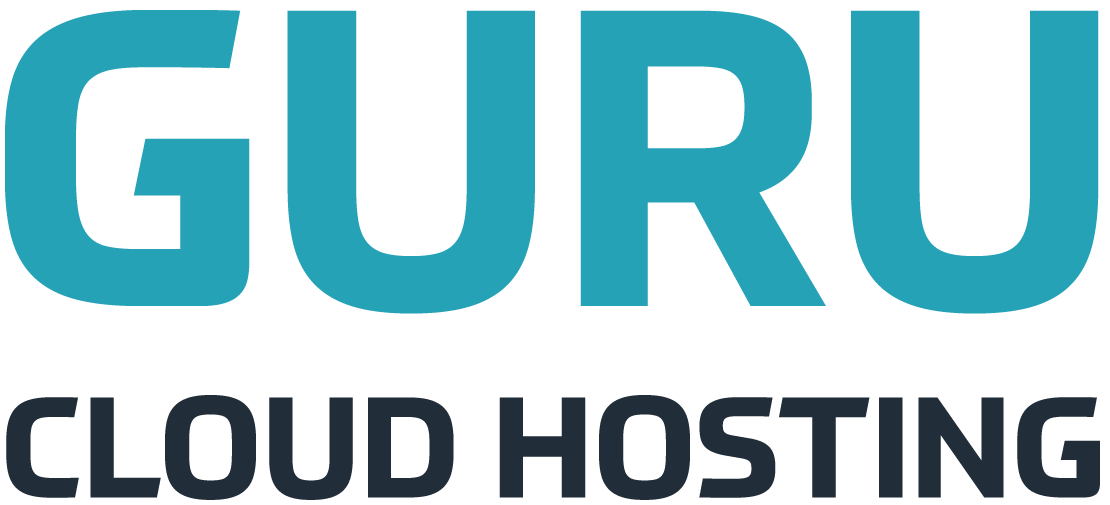 Staybridge Suites Naples-Gulf Coast
alchavz are listed in;
Abbey Wood Business Directory
:
Aberdeenshire Business Directory
:
Acupuncture Directory
:
Acupuncture in Abbey Wood
:
Acupuncture in Aberdeenshire
UK Business Search
More Acupuncture Listings in UK Small Business Directory
Note: These extra listing do not appear on Upgraded Listing -
See Upgrade Options
Staverton Acupuncture Clinic
Staverton, Northamptonshire
Joanna Radley BA Hons is fully qualified, a Member of the British Acupuncture Council and teaches acupuncture at the College of Traditional Acupuncture, Hatton. She also trained in Structural Integration and Healing and has a special interest in back and foot problems, and mental/emotional issues. For further details or to arrange a free consultation
Hannah Watson Chinese Medicine
St Albans, Hertfordshire
Hannah Watson Chinese Medicine provides specialised Acupuncture and Chinese Herbal Medicine treatments, focused on fertility, IVF support, pregnancy support and gynaecological conditions. Hannah has worked in specialised clinics throughout her career. Hannah has undergone specialist training in Jane Lyttleton's IVF support clinic and gynaecological herbalist Steven Clavey. Hannah works at St Alban's Ginger Natural Health, administering acupuncture treatments, including after hours and Saturdays, ph. 01727 869 929.
Kingham
Bristol, Avon
Acupuncture, Tui Na (Chinese massage) and Chinese Nutrition available in Bristol, Portishead and S. Wales. Experienced practitioner, UK and China trained. Free consultations available.
Ben Acupuncture
Goole, East Yorkshire
Ben Acupuncture is located within the big picture house in Snaith and serves the Goole and Selby areas. Ben Acupuncture is able to deliver acupuncture in the comfort of your own home if you live within the east riding of Yorkshire. Ben Acupuncture offers Traditional Chinese medicine which includes the use of - Acupuncture - Acupuncture involves the use of very fine, single use sterile needles to stimulate certain points on the body. These points known as acupuncture points are areas where we can manipulate the bodies Qi as it is closer to the surface. By stimulating this Qi or energy through the inner pathways known as meridians we can release blockages or any disruption there may be to restore the body to balance. this is all done using the bodies own natural healing ability - we are just giving the body a slight nudge in the right direction. Moxibustion - Moxibustion is the burning of a herb (mugwart) to create heat. This heat can expel cold and warm the meridians leading to a smoother flow of Qi and blood. Moxibustion can be used indirectly by burning it over the skin or by placing a small amount on top of a needle to allow the heat to be taken deep into the body via the needle. Moxa can also be placed directly on the skin, though a barrier is still in place between the burning moxa and the skin to prevent burning. This method produces a more intense warming sensation. Auricular Acupuncture - The ear is in itself a microsystem so that the whole body is reflected on the surface of the ear. Very small needles are used during treatment on certain points of the external ear that reflect certain areas or organs of the body. The use of small plasters containing a stimuli (usually a seed) can be placed on points so that the client can stimulate the points as desired between treatment sessions as to prolong the treatment effects Acupressure - If needles are not your thing or you are not quite ready for them then acupressure may be the way to go. Instead of using needles to penetrate the skin and affect the flow of Qi, we can simply apply pressure to the skin over the desired acupuncture points to release the flow of energy. Acupressure is also beneficial in relieving muscle tension and once the Qi energy is flowing blood circulation is also improved. Massage - Prior to your acupuncture treatment you may be offered a massage to relieve tension in the soft tissues thus preparing the area for needling. Massage often helps relax the patient, particularly if they are a little nervous about needles, and can also help identify the problem area. Massage is the treatment in which a therapist manipulates muscles and other soft tissues of the body to improve health and well-being. Varieties of massage range from gentle stroking and kneading of muscles and other soft tissues to deeper manual techniques. Massage has been practiced as a healing therapy for centuries in nearly every culture around the world. It helps relieve muscle tension, reduce stress, and evoke feelings of calmness. Although massage affects the body as a whole, it particularly influences the activity of the musculoskeletal, circulatory, lymphatic, and nervous systems. Cupping - Cupping is the use of glass or plastic cups on the skin and oxygen is removed from the cup using either a flame or a suction pump to create a vacuum. This suction pulls on the skin and superficial muscles invigorating the flow of Qi and blood within the area to promote healing. This procedure also expels pathogens from the body as well as strongly moving stagnant blood that can cause pain within the body. The cups can also be moved while on the surface of the skin to treat a wider area. This Therapy does result in bruising of the skin as the vessels on the surface of the skin expand. These bruises are usually painless and disappear within a few days. Facial rejuvenation - This is a virtually painless, non-surgical method of reducing the signs of the ageing process. It can help remove wrinkles and tighten up facial muscles. It is a rejuvenating and revitalising process designed to help the face and whole body look and feel younger. This process does require the use of many small needles to be placed on the face along facial creases as well as facial massage.
Lotus Total Health Acupuncture Clinic
North West London, London
Mojdeh Danesh is a highly experienced Five Element Acupuncturist and Teacher with clinics in London and Stroud . Mojdeh is fully qualified and a member of the British Acupuncture Council. Classical Five elements Acupuncture is an ancient art form of acupuncture only practised by a limited number of practitioners in its purest form in the world today. Five Element Acupuncture is rooted in a thorough diagnosis and deep understanding of the natural laws within the body. By balancing these internal forces an abundant flow of internal energy can be created to overcome diseases of the body, mind emotions and spirit. This form of acupuncture has proven to be safe and effective for hundreds of years, alleviating the underlying imbalance and symptoms. Mojdeh's patients often report feeling better than they ever have. Typically eight weekly treatments are recommended although this may vary, many people see great results in much less time. If you wish thereafter, to receive help in optimizing your feeling of well being throughout the year, you can choose to attend seasonal balancing treatments. Your intial consultation lasts an hour with a discussion of medical history, current health problems, diagnosis and treatment. The following acupuncture treatments last half an hour. Please note all information given by patients is completely cofidential. Mojdeh first opened the doors of Lotus, her beautiful tranquil home and clinic in the Cotswolds near Stroud to her patients and participants of her Sunday health days back in 1994. Mojdeh has now has opened a stunning second clinic in Kentish Town London, where she treats on Mondays and Tuesdays and other days by special arrangement. Acupuncture can help with many conditions such as muscular and skeletal pain, digestive disorders, repiratory problems, fertility issues, menopause, migraines, dental pains,anxiety, lowerback pain, high blood pressure, arthritis, diabetes, insomina and many other stress related illnesses including physical and emotional problems. Please call 01453873630 should you need further information or to book an appointment.
Alexandra Morgan Acupuncture
East Barnet, Hertfordshire
Alexandra trained at the London College of Traditional Acupuncture, graduating with a LicAc BSc (Hons) in Acupuncture. She is a member of the British Acupuncture Council, the UK's main regulatory body for the practice of traditional acupuncture. Membership provides full Professional and Public/Products Liability insurance and requires practitioners to follow strict guidelines for practice and ethics and ensures. Alex treats a range of conditions using acupuncture and a variety of techniques such as, cupping, moxibustion and electroacupuncture, ensuring each treatment is specific to your needs. Having completed an facial acupuncture course Alex is qualified to offer Facial Revitalisation Acupuncture which works towards releasing muscle tension and combating the signs of stress while improving muscle tone. It''s a gentle non evasive treatment that taps into the potential of your skin.
Paul Johnson
Godalming, Surrey
Paul Johnson LicAc, MBAcC, LicOHM, MRCHM, BA(Hons), PGCertLTHE, AHEA is an acupuncturist and herbalist with over a decade's experience. He has a special interest in fertility, IVF and women''s health. He has also taught acupuncture at BSc level for over a decade and has been involved in the training of literally hundreds of today''s acupuncturists and herbalists. Just off the A283 in Chiddingfold, his practice is in easy reach of Cranleigh, Farnham, Godalming, Guildford, Haslemere, Hindhead and Witley. This covers the GU5, GU6, GU7, GU8, GU9, GU10, GU26 and GU 27 postal areas.
Anna McLaughlin Acupuncture and Chinese Medicine
Chester, Cheshire
Located in the heart of the historic city of Chester, this busy private practice is a rare relaxing bubble of serenity tucked away from the bustle of the outside world. Dedicated to providing a hiqh-quality service, Anna has generated a complete holistic and personalised package to address all of your health needs. Traditional Chinese Medicine (TCM) is a completely safe and natural approach to promoting an optimum state of health and wellbeing. TCM treatments available include: Acupuncture, Ear Acupuncture, Cosmetic Acupuncture, Chinese Herbal Medicine, Tui Na Massage & Reiki.
Acupuncture in Bristol: Dr Charlotte Paterson
Bristol, Avon
Five Element and Traditional Chinese Medicine (TCM) acupuncture. Dr Charlotte Paterson, MBchB PhD MBAcC Acupuncture can help people with a wide range of health conditions - both physical and emotional. See my blog on my website for more details about how Chinese Medicine makes sense of and treats a variety of common health problems.Each person is treated as an unique individual. I aim to treat the basic underlying imbalance rather than one particular symptom as this is likely to lead to better general health and wellbeing and a more lasting improvement. I have a first class honours degree in Acupuncture and Chinese Medicine, from the College of Integrated Chinese Medicine in Reading. I am also a conventional medical doctor with 25 years experience of being a GP and I have worked for ten years at the Universities of Bristol and Exeter doing research into acupuncture and complementary medicine. This wealth of experience is a secure basis for providing you with safe and expert acupuncture treatment. Good communication and developing a caring, warm and respectful relationship are also of great importance.I hope that acupuncture and Chinese medicine will provide you with new insights into health and illness and that by working together you will regain good health in body, mind and spirit.