Tamed Tails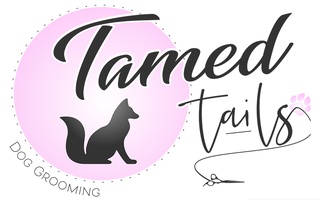 Here At Tamed Tails we provide a premium in-house mobile dog grooming service throughout Manchester that is tailored to provide both owner and pup the best possible experience in the comfort of your dogs environment.
Tamed Tails is designed to meet the needs of your dog and personal preferences whilst leaving you free to to relax at home whilst we groom your pet!
We are trained to keep your dog comfortable and safe, so even the most nervous of dogs can try to relax with no distractions, crates or barking, just you, your pet and the groomer.
We use only the best equipment and salon products on your pet to achieve the highest standards that we pride ourselves on.
We are delighted to be able to share our love of animals with everyone we meet, especially your pets!
Therefore you can rest easy knowing we are fully insured in all our services and trained in canine first aid to ensure your pooch is given the very best care.
Summit Street
Manchester
Lancashire
OL10 4RH
07400 633762
https://www.tamedtails.co.uk
Dog grooming Mobile dog groomer Pet grooming In house mobile grooming In house mobile groomer
Tamed Tails are listed in;
Dog Groomers Directory
-
Dog Groomers in Manchester
-
Dog Groomers in Lancashire
-
Manchester Business Directory
-
Lancashire Business Directory
Tweet this listing to improve your exposure -
Tweet