Reference Number. 237622

Note: This is a free listing, other adverts and extra listing do not appear on Upgraded Listing -
See Upgrade Options
More Painters and Decorators in London Listings in UK Small Business Directory
Pimlico Painters and Decorators Ltd
London, London
We are Pimlico Painters and Decorators, a team of experienced painters and decorators in London. This means we can offer you an efficient, cost-effective service across London, booking in work quickly and keeping to schedules. We offer various services in the area, from residential painting and decorating to commercial decorating, as well as providing exterior repair and redecorating work.
Edinburgh Decorator
Edinburgh, London
Welcome to Edinburgh Decor Ltd. We are a team of professional domestic and commercial decorators serving clients across Central Scotland. We specialize in all aspects of painting and decorating including interior and exterior painting (with associated repair and restoration work), plastering, wallpapering and floor sanding and varnishing.
B A Madden
London, London
Established in London, and with many years experience in the Painting & Decorating trade, B A Madden are a professional, reliable and fully accredited company operating in London and the wider area. We take great pride in all work which we undertake, taking great care to make sure that our client's needs are met in a meticulous and professional manner. All of our staff are fully qualified to complete the task at hand, and we operate to all modern governed standards. We have an exemplary track record when it comes to meeting our clients' needs, and we are confident that we can exceed your expectations when it comes to your next Painting & Decorating project! Phone : 02084456680
Creative Living Decor Ltd
Ealing, London
Creative Living Decor Ltd is an established, specialist interior and exterior decorating company based in Ealing, near London. If you are looking for professional painters and decorators, Creative Living Decor in Ealing is dedicated to providing exceptional levels of service and workmanship. Offering interior painting, exterior painting, spray painting, surface preparation, varnishing and staining and wall covering, Creative Living Decor will achieve the perfect finish on every job. Creative Living Decor brings over 14 years of expertise in all aspects of commercial & residential painting and decorating. Creative Living Decor specialises in high-end developments and guarantee to finish the work to an impeccably high standard, within budget and within the required timescale.
ICPD
Kilburn, London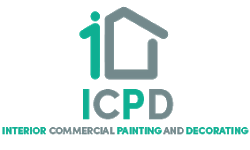 ICPD services include, property maintenance, interior, exterior and commercial painting and decorating.
Our highly skilled team of painters and decorators with an eye for detail work closely with our customers to provide a first class service.
Our reputation for excellence, reliability, and efficiency is unmatched. All jobs are taken seriously from small to big. Customers satisfaction always comes first.
Needing a repair or a replacement of any carpentry work we provide a carpentry service that are able to add quality and extensive styles in good trim work that will enhance your home without costing a fortune.
PLEASE CALL US FOR A FREE QUOTE 0203 715 8946 - 07933521239

UK Business Search
Pimlico Painters and Decorators Ltd London London listing provided by
UK Small Business Directory

Pimlico Painters and Decorators Ltd Reviews