Dog Days Dog Walking Services. Est. 2008.
Dog Walking & Pet Sitting Covering Aberdeen West.
I began Dog Days Dog walking in 2008 providing Dog Walking & Pet Sitting Services to both Garthdee & some surrounding areas in Aberdeen West.
When It comes to my pet, I want to know when someone else is looking after them, that they are receiving the same love & care I provide them. I treat all dogs as I would my own & it's my intention to go from strength to strength in developing each and every friendship.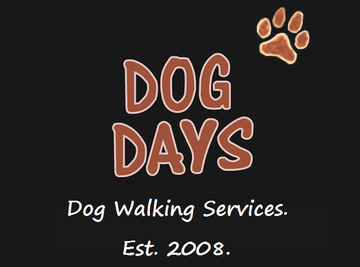 I am police checked & fully insured to cover all matters of welfare & home security including key management.
I am committed to providing the best professional service to you & your pets personal needs such as physical fitness social skills & lots of cuddles all at a competitive rate!
Considerable experience with a variety of breeds including - Nervous dogs- Excitable dogs - Dogs prone to aggression!
No need for your pet to feel unsettled in a vehicle. I will call on foot to collect & drop off your pet & we will enjoy being out & about in your local area where your pet knows everyone.
Puppy not ready to go out & about yet! I can call round & attend to him or her in advance of vaccinations, to ensure their needs are met.
266 Morrison Drive, Garthdee
Aberdeen
Aberdeenshire
AB10 7EN
07542 235416
https://www.garthdee.co.uk/
Aberdeen Dog Walker Dog Walking Aberdeen Garthdee Dog Walker Pet Sitting Garthdee Dog Walking Aberdeen West
Dog Days Dog Walking Services. Est. 2008. are listed in;
Dog Walkers Directory
-
Dog Walkers in Aberdeen
-
Dog Walkers in Aberdeenshire
-
Aberdeen Business Directory
-
Aberdeenshire Business Directory
Dog Days Dog Walking Services. Est. 2008. Aberdeen Aberdeenshire
Tweet this listing to improve your exposure -
Tweet