UNIQWIN (UK) Ltd Security Guarding Services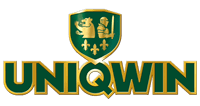 UNIQWIN is a leading provider of private and public security services in the UK. We have over 20 years' experience providing tailored security solutions for our clients.
We're the experts in security and are SIA accredited. We supply the highest standard security guards, trained to use the latest technology and keen to impress our clients. Our team has the expertise to provide in-depth risk assessments and develop security plans that will keep people safe, protect your business and deter criminal behaviour.
We provide security services across a range of industries, with specially trained security officers and personnel in a variety of roles. UNIQWIN offers 24/7 all year support, static and mobile security guards, and the latest in CCTV and remote monitoring technology. We're ready to keep a watchful eye on what is important to you.
Our headquarters are in Warrington, Cheshire and we provide locally based services across the UK, including Greater Manchester, Salford, Liverpool and Merseyside, Chester, and the North West.
UNIQWIN is one of the most trusted security companies, with a reputation for integrity and professionalism. The company was established in 1997 by Cliff Unwin, an ex-senior police officer and member of the Association of Security Consultants. Cliff is highly qualified in Criminology and Human Resource Management.
Security Guards Services
:
Key Holding Services
Integrity House, Centre 21
Warrington
Cheshire
WA1 4AW
01925 286100
https://uniqwin.co.uk
Security guard services mobile security patrols security guard company key holding service trespass evictions


UNIQWIN (UK) Ltd Security Guarding Services are listed in;
Security Services Directory
-
Security Services in Warrington
-
Security Services in Cheshire
-
Warrington Business Directory
-
Cheshire Business Directory
Tweet this listing to improve your exposure -
Tweet