Swiftkill pest control
Woodlands 27a Fox Lane Keston
Bromley
Essex
BR2 6AL
Click Here For Phone Number

Web:
https://www.swiftkill.co.uk/
Swiftkill ltd is a pest control servicing company. it has all technicians are fully qualified to RSPH LEVEL 2 Pest Management as a minimum, and they will use the best pest products on the market.
Is this your business listing?
You can now upgrade your listing to remove other adverts, improve your listing and include a link to your website.
Pest control Kent Pest Control Bromley Pest Control welling Pest Control Essex Swiftkill pest control Essex
Swiftkill pest control are listed in;
Pest Control Directory
:
Pest Control in Bromley
:
Pest Control in Essex
:
Bromley Business Directory
:
Essex Business Directory
Pest Control welling Pest control Kent Bromley Pest Control Essex Pest Control Bromley https://www.swiftkill.co.uk/
More Pest Control in Essex Listings
Note: This is a free listing, other listings and adverts do not appear on Upgraded Listings
Swiftkill pest control
Swiftkill ltd is a pest control servicing company. it has all technicians are fully qualified to RSPH LEVEL 2 Pest Management as a minimum, and they will use the best pest products on the market.
Bromley, Essex
---
Tracker Pest Control
Tracker Pest Control is an independent company based in West Essex. We specialise in effective pest control and prevention for both residential and commercial customers. We cover all aspects of pest control from rats and mice to wasps and bedbugs ... Our services are available 24 hours a day, 7 days a week so whatever the problem, Tracker Pest Control can help. We are fully trained with the pesticides and rodenticides that we use. We comply with current Health and Safety and COSHH legislations.
Epping, Essex
---
North Essex Pest Control.
North Essex pest control is a best pest control team who reduces the risk of stings to you and your family and provides effective solution to eliminate the wasps. We are gives you commercial pest control, mole control, wasp control, squirrel control, mice control and Rat removal services in Colchester.
Colchester, Essex
---
Best Pest Control.
Best Pest Control, based in London, offer a professional variety of pest control solutions for any kind of home or organisation throughout the North, South, East and also West of London. Trusted, effective and reliable pest control solutions for whatever size or type of problem you may have. Keywords: Residential Pest Control, Pest Proofing, Pest Control In London Business Hours 24 hours
Chigwell, Essex
---
North Essex pest Control
North Essex pest control is a best pest control team who reduces the risk of stings to you and your family and provides effective solution to eliminate the wasps. We are gives you commercial pest control, mole control, wasp control, squirrel control, mice control and Rat removal services in Colchester.
Colchester, Essex
---
ABA Control
ABA Control is a respected pest control specialist based in Southend-on-Sea that has been specialising in a range of discreetly undertaken pest control services for many years. Our professional team can tackle issues dealing with insects, rodents and other pests, too. We're able to help both domestic and commercial customers.
Southend-on-Sea, Essex
---
Pest Exterminators Essex
Professional pest control services tailored to the needs of each specific case for both commercial and residential clients in Essex. Our services are available 24 hours a day, 7 days a week and 365 days of the year without exception. We offer reliable pest control in Essex, and a 24/7 phone line for customers to be able to receive quotes, information and advice from a pest control expert.
Exmouth, Essex
---
Empire Pest Control ltd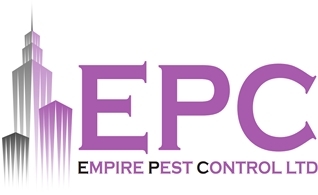 At Empire Pest Control in London, we recognise that pests can be more than just a bugbear; they can pose a health risk to you and your family, as well as cause structural damage to your property. That is why we are so committed to leaving our customers extremely satisfied with the results of our specialist pest control service.
Our team of experts is fully professionally trained, experienced and prepared to deal with your pest problem, no matter how severe it may be. Not only do we offer an excellent service tailored to your specifications and requirements, but we also ensure all work we carry out aligns with the appropriate regulations, in order to provide the safest procedure possible.
We won't treat your property and leave you to it though, as, on top of one-off solutions, we can carry out contractual work in both domestic and commercial properties. This can provide peace of mind to property owners who are susceptible to seasonal pests, all year round.
As a company, we specialise in a large number of different pests including, but not limited to, wasps, rats, bed bugs and cockroaches. Our in-depth knowledge allows us to select and carry out the best treatment for you and your property, so you can rest assured that you're in the good, capable hands of Empire Pest Control.
Why Choose Empire Pest Control
Our attention to detail is second to none and our expert team excels in all work carried out across London We can deliver a speedy response time thanks to our convenient location, and our customer service team is always on-hand to help We operate in partnership with leading property management organisations, allowing us a detailed insight into what landlords, business owners and domestic homeowners want from our service, and how best to approach your pest situation
Residential Pest Control
:
Commercial Pest Control
:
Insect Control
:
Rodent Control
Waltham Abbey, Essex
---
The exterminator pest control
Family ran genuine pest control company, We are based in chelmsford and cover all surrounding areas. We provide a service for the following, Rat control. mice control. Wasp nest treatment. Wasp nest removal. Squirrels. Fleas. Spiders Inc noble false widows. Silverfish. Moths. Beetles. Bird control. Bird proofing work. Ants etc. We offer- Same day service. Emergency call out with no call out fee. Wasp nest treatment is guaranteed or free re-visit.The old nest doesn't require removal as it will never be used again. Competitive prices. No up front payments. Free honest advice. We are fully qualified to rsph level 2 and are listed on basis prompt,our reviews on trustatrader bark uk and checkatrade can give you a idea on our service and how happy our customers are. Please feel free to contact us for any help you may require.
Chelmsford, Essex
---
A1 Pest Control
A1 Pest Control Services provide high quality and efficient pest control services across Essex. We provide same day call outs, and affordable rates.
Brentwood, Essex
---
Steel Guard Environmental
At Steel Guard Pest Control Services, we specialise in professionally safeguarding the homes and business of our clients throughout the London & Essex areas whilst utilising various methods and techniques to resolve and eradicate all manners of infestations located within or outside the premises. We offer the services of Rodent Control, Insect Control and Mammal Control to following sectors: Residential, Food, Commercial, Accommodation, External Gardens/Land, Cleaning and Clearance. Surveys are also a service included which may be inclusive to a treatment or separate for the purposes of pest presence confirmation (Certifications can be provided if necessary).
Dagenham, Essex
---
Pest Defence
Pest Defence are highly qualified pest control services in Chelmsford, serving the wider Essex area. They have numerous accreditations, including BPCA, CEPA, IPAF, PASMA and more. Pest Defence can deal with a huge variety of pests for both homeowners and businesses, including rats and mice, bees and wasps, ants, cockroaches and all other insect infestations.
Chelmsford, Essex
---
Essex Pest Control
Essex Pest Control Ltd provides comprehensive commercial and residential pest management service to Essex and beyond. From bed bugs and cockroaches to rodents and wasps, the team at Essex Pest Control Ltd are fully equipped to deal with any and all pest issues so call the hardworking team today on 0800 180 4676.
Chelmsford, Essex
---
Pest Control Essex
Pest Control Essex is now looking for the people to control pests, checking the premises and determining best course of removal.Pest Control Essex offers you a high quality and reasonably priced professional pest control and advice in which Professional pest control services for the removal and elimination are done.
Saffron Walden, Essex
---
Birdworks
''Birdworks'' carry out all types of Bird Proofing from small scale spiking to netting a whole factory roof. We also use a speciality rope access company for proofing areas where it is not possible to use traditional access equipment. Our Hawks are generally used to deter pigeons in urban areas such as town centres, schools and hospitals. The Birds of Prey also deter ground nesting birds from areas earmarked for development and are flown in the area before the birds start to build their nests. ''Birdworks'' technicians are trained to offer practical advice in order to anticipate problems before they arise, saving the client money and reducing the amount of chemicals being used.
Saffron Walden, Essex
---
TDC Pest Control
TDC Pest Control offer professional and effective pest control services for homes and businesses across the UK.
Southend-on-Sea, Essex
---
007 Pest Control
At 007 Pest Control, we pride ourselves in providing a professional, friendly, effective and efficient service, offering our clients the best advice possible on prevention and control. We strive for affordable, competitive pricing and more importantly, customer satisfaction. Industries we have worked with include: Catering Food manufacturing Offices Schools and education facilities Healthcare Retail Local authorities and many more
Sandown, Essex
---
Pest Control Local
Here at Pest Control Local we specialise in erradicating pests like Wasps Bedbugs Fleas & Cockroaches All of our treatments are carried out with complete discretion so you can rest assured that We used all the lastest Equipment & best produc ts there are to destroy the target pests just like the big companies but as we have lower overheads we can bring you a very reasonable price All the prices quoted above are fixed at that price so what you see is what you pay
Basildon, Essex
---
The Pest Control Experts
As The Pest Control Experts we are focused in the development of fast, effective and environmentally responsible pest control solution. Our expert technicians are the best in the business and we are ready to help you 24 hours a day 7 days a week. We cover all of the London and The Home Counties and our services are provided to businesses and domestic properties. Creating positive Customer feedbacks means a lot to us so we thrive on upon improvement methods and advice as Customer satisfaction is one ofour top priorities.Customer service is at the heart of our business success therefore, when you call us you will speak directly with a trained technician that will be able to answer all of your questions from technical to general enquiries. When we attend to you, we donít just deal with the pest control problem that you have swiftly and effectively, but will also provide active and practical advice on how to stop re-infestation To help clients that are busy in the weekday, we offer evening and weekend appointments at no extra charge *We offer a totally discreet service with unmarked vehicles and plain clothes uniform With us you will save money by getting the job done right the first time by qualified technicians and reputable company
Ilford, Essex
---
Tiger Patrol
The Ultimate Deterrent/repellent Say NO! to Cats, Foxes, Badgers, Deer and a variety of other unwanted guests, the humane way with the only 100% guaranteed deterrent product on the market. It is totally natural, totally bio-degradable and is praised and trusted by all who use it. Tiger patrol offers effective, 100% tiger dung tablets; tiger dung concentrate solution & spray as a reliable, practical & humane method of deterring cats, foxes, badgers & deer. Tiger patrol has also been reported to be a successful method of deterring other animals, including otters & rodents as well as zebra & giraffe! Our concentrate is the strongest available & our tablets are not essence soaked. They are sterilized & 100% pure! Tiger dung based deterrents have been proven to be the most effective humane method of deterring a wide range of unwanted garden visitors & has received support from the British organisation Cats Protection. The science behind this method of keeping unwanted guests out of your garden is that the scent signal left by a large predatory feline is nature''s way of effectively warning smaller ones away. Most animals are territorial markers & other animals recognise these in the same way as humans would when coming across a sign which read "Warning, Keep out, Enter at your own risk!" The use of tiger dung based repellents is not is not confined to repelling domestic cats. It is also effectively used to deter foxes, deer, otters, badgers. During my 40 years as a zoo keeper I have frequently supplied tiger dung to well informed members of the public as an effective domestic cat & fox deterrent. Our estate manager collected a sack full of the stuff regularly to keep deer away from plantations of young trees. Within a zoo setting I used tiger dung with great success to keep badgers away from certain locations. Badgers are very capable diggers & can cause considerable damage if allowed to do their business unchecked. The scent of tiger dung gets them to move on somewhere else.
Chelmsford, Essex
---
monty the moleman
traditional molecatching,eco friendly.cost effective.local wasp and rural pest control
Braintree, Essex
---
007 Pest Control Ltd
With over 10 years of experience in the Pest Control and Environmental Services industry, 007 Pest Control provides both residential and commercial customers with pest prevention and eradication services. 007 Pest Control can provide contract pest prevention services for food manufacturers, shops, processing companies, hotels, hostels, hospitals, factories, farms and private homes. 007 Pest Control are also able to provide fly screens and fly killers for rental or permanent solutions to customers throughout London, Essex and Kent. A same day service is offered for problems that will require immediate assistance or planned visits to suit your needs. Whatever your pest needs, 007 Pest Control are able to help. The company provides businesses with a professional and reliable service and has been awarded the British Pest Control Association accreditation to ensure the quality of the companies work is kept to a high standard. The expert staff ensure clients are provided with all of the correct information that will be necessary to be undertaken before, during and after treatments. The service is intended to be cost effective every time. Pest problems can cause severe damage to your stock, the building and your businesses reputation which in turn can cause loss in trade and business. By using 007 Pest Control for all your pest requirements this will ensure your business is protected and complying with all legislation. 007 Pest Control has an ever expanding network of clients including several blue chip companies with nationwide outlets to small businesses in the local area. Contact 007 Pest Control to see how the team can help protect your business today.
Chelmsford, Essex
---
ABC Pest Control
Pest Control company established since 1987, we operate in London, Essex and the surrounding areas. Pests covered include Rats,Mice,Cockroaches,Fleas,Bed Bugs,Wasps,Bees,Flies,Squirrels,Foxes,Birds,Moths and Carpet Beetles. All of our technicians are CRB checked and drive unmarked vehicles. We offer a same day service as well as 24hr emergency call out. All of our work is guaranteed.
Benfleet, Essex
---
Essex pest and bird control
Expert pest control services. specializing in the treatment of domestic properties with pest such as bed bugs, rats and mice, wasp nests plus many more pests. Free quotes, Free inspections
Dagenham, Essex
---
EPB Control
Essex pest and bird control offers a expert pest control service to London and the Home counties seven days a week. We can provide your domestic property or business with a wide range of treatments covering all types of pests including bed bugs, fleas, rats and mice plus much more. Contact us to arrange a free survey or for more information regarding our services.
Hornchurch, Essex
---
isotech uk pest control management
A homeowner has many options available if he wants to do his own pest control. Bait, traps, fumigation, insecticide and organic control are all options he can try. However, he needs to be fairly certain about which pest he is dealing with before he attempts to control it. Some pests are easily identified, such as mice or cockroaches. However, others are not so easily tracked, and the homeowner may want to consult with the local farmer''s co-op or the county agent for advice on what he''s dealing with and how to get rid of it. Pest control professionals are often called in after the homeowner has tried remedies on his own, with little or no success. They use basically the same types of pest control, but their methods are often those that the homeowner cannot utilize himself. The advantage that the professional has, besides better pest control methods, is being able to identify exactly which pest is the problem. This knowledge enables him to precisely target the pest control methods to the pest in question. A pest control professional may decide that bait, for instance, is the best method of dealing with a problem. This may involve indoor bait or outdoor bait. Mice and other rodents are often controlled by bait. The bait leads them to a trap where they are eliminated. Fumigation usually involves "tenting," a complicated method of getting the house surrounded by tenting material and flooding the house with a poison gas. This is an expensive method, but may be the only way to get the pest out of the home. Insecticide is usually sprayed around the interior of the home, usually in the places where the pests congregate or breed. Some homeowners may want a pest control method they feel is more humane, or safer for humans. Live traps which capture the pests alive and unharmed are popular. The pests can then be taken elsewhere and released. Organic pest control may involve using natural substances such as peppermint oil, other herbs or even other small organisms to repel the pests. Some other organisms are not pests themselves, but are their natural enemies, and a lawn or garden may be populated with these organisms to control the pests.
London, Essex
---
East of England Pest Control
East of England Pest Control offers a professional pest control solution for the Chelmsford and District areas.
Chelmsford, Essex
---
Forward Pest Control - Colchester
Forward Pest Control are dedicated to pest control and servicing customers in Nottingham, Leicester, Birmingham, Manchester, Derby, Telford, Northampton, Peterborough, Cambridge, Milton Keynes, Chelmsford, Iflord, Colchester, Harlow, Basildon, Wolverhampton, Walsall, London and surrounding areas. We offer a comprehensive range of products and services to protect you, your premises and your environment from the hazards associated with pests. See our other pest control web sites www.forwardpestcontrol.co.uk and www.forwardbirdcontrol.co.uk for more information.
Chelmsford, Essex
---
Mid-Essex Pest Control
Mid Essex offer a fast, efficient, discreet pest control service covering most of Essex including Chelmsford, Witham, Braintree, Dunmow, Bishops Stortford, Stansted, Harlow, Epping, Loughton, Billericay, Brentwood, Ongar and all surrounding towns and villages. For rats, mice and squirrels we charge £45 per visit (usually dealt with in 2) pest proofing the property on the last visit. Wasps and all inhabitants of nest including larvae are killed and dealt with in 1 visit for £39, although a return visit for safe removal of nest (containing pesticide) is recommended. Mid Essex also control fleas at £50 per room, bed bugs £95 for the first infested bedroom plus £55 each subsequent infested room, cockroach, mole, fox, feral cat, rabbit, pigeon, flies, moth, beetles and ants. Mid Essex are BPCA qualified (with distinction) and a member of the NPTA with £5m public liability insurance. There is no call out fee and no VAT. Open 7 days a week 6am-10pm. If you have a problem with any type of pest, please do not hesitate to call our friendly, professional pest technicians on 01279 876277 or 07785 765069 or visit our website www.mid-essexpestcontrol.co.uk or email info@mid-essexpestcontrol.co.uk.
Dunmow, Essex
---
Pest Assured Pest Control
Pest Assured provide customers throughout the Essex and London area with tailor made pest control solutions for rats, mice, fleas, wasp nests, flies, ants, hornets and all other pests.
Stansted, Essex
---
Access Pest Control Ltd
The Affordable pest control company. All aspects of pest control undertaken. Rats Mice Squirrels Wasps Bees BedBugs Fleas Birds Moles Ants
Romford, Essex
---
Essex & Herts Pest Control
Essex & Herts Pest Control are specialists in the removal of Rats, Mice, Moles, Squirrels, Wasps and Insects with coverage throughout Essex and East Hertfordshire.
Stocked with the latest technologies, pesticides and trapping equipment we ensure your pest control problems are dealt with fast and efficiently. A one-off pest control treatment will eradicate most pest control problems and operate a prompt same day service, all work is guaranteed and endorsed with a 'problem solved or no fee policy'.
Essex & Herts Pest Control prides itself with referrals, recommendations and a professional approach to pest control management and consider ourselves to be one of the leading family run pest control companies in Essex protecting domestic and commercial property.
Dunmow, Essex
---
Mid-Essex Pest Control
Mid-Essex is a fast, efficient, discreet pest control service covering most of Essex including Chelmsford, Witham, Braintree, Dunmow, Stansted, Bishops Stortford, Harlow, Epping, Loughton, Brentwood, Ongar, Billericay and all surrounding towns and villages. There are no hidden charges, no call out fee and no VAT. We charge £39 per visit for wasps. Usually only 1 visit is required, although a return visit for safe disposal of the nest is recommended. For rats, mice and squirrels we charge £45 per visit. Two visits are usually required and on the last visit we pest proof the property so the problem does not reoccur. We also control bed bugs, fleas, cockroaches, flies, beetles, ants, pigeon, rabbit, feral cat, fox and moles. We are BPCA qualified, members of NPTA and hold £5m public liability insurance. For more information visit our website www.mid-essexpestcontrol.co.uk or call our friendly, professional technicians on 01279 876277 or 07785 765069, 7 days a week, 6am-10pm.
Dunmow, Essex
---
Prokill Pest Control Essex South
Prokill Professional Pest Prevention Ė the company with a nationwide network and rapid response from local branches just by using our "Help me Now" facility. Our smart Prokill pest control personnel pass through rigorous training in our award winning examination centre and undertake a free risk audit to identify threats to your health or business welfare. Probably the most highly accredited pest control company in the UK, we guarantee all work to reassure you of outstanding service
Chelmsford, Essex
---
E-C-H- Pest Solutions
Bird and pest control and proofing Rats-Mice-Cockroaches-Bed Bugs-Wasps-All Type of Insects And Wildlife Management.Bird Proofing systems-Netting-Spiking-Bird Wires-Avi-Shock System.Also Falconry Response Bird Control
Romford, Essex
---
CrittaControl
You have a problem. let us help Domestic and commercial, full-fast effective pest contol and veterinary disposal service Emergency service oor routine contract covering: - Fox Control - Rabbits (option of live trapping) - Moles - Rats - Mice - Birds - Insects - Wasps etc No job too big or too small Please contact us for immediate response, free quotes without obligation Tel: Tom on 07841419051 Lawrence on 07513341085 Email: crittacontrol@btconnect.com
Dunmow, Essex
---
urban and suburban pest solutions
We are a locally run pest control business specialising in all aspects of new and traditional pest control techniques. We cater primarily for all Thurrock Borough Council residents and those in surrounding areas. Based in Grays, Essex we have a solution for all your pest problems. We undertake services for homeowners, tenants, landlords, businesses, estates, landowners, and lots more! Single and repeat visits or annual contracts available. Our Aim After thurrock council stopped providing a pest control service, we decided that we would offer thurrock residents an affordable solution to any unwanted visitors they may get. Unlike larger companies that have lots of admin staff and tech''s to pay for, and therefore charge high prices, our operation ensures that the Pest Control Technician that answers your call will be the one in attendance to resolve your problem. We NEVER sub contract out any jobs to other firms, meaning that YOU, THE CUSTOMER will get an excellent personal service, at a highly competitive and affordable price.
Grays, Essex
---
Advantage Environmental
All pest control work, rat control, mouse control, rabbit control, mole control, squirrel control, insect control, wasp control, bee relocation, contract servicing, fly control.
Great Yeldham, Essex
---
Blackwater Falconry
Bird control services in the city of london,Hawk flying service to prevent build up of Feral pigeons, 25 years experience in the field of Falconry and Bird control. Blue chip company portfolio, Fully insured,cis registered. Specialist cleaing service clean up and removal of pigeon guano and all other forms of Specialist cleaning, Pigeon spikes, Pigeon netting and all forms of pigeon prevention fitted and maintained.National company servicing all areas of the uk, Anytime, Anywhere. Working with nature not against.
Southminster, Essex
---
St George's Pest Control Ltd
With many years experience in the pest control industry, St George''s Pest Control Ltd offers businesses and homes a professional and reliable service throughout Essex, Kent and London. We are members of the British Pest Control Association and approved members of the safe Contractor Scheme. We provide pest prevention and eradication for all rodent, insect and bird pests. Spike and netting systems to prevent feral pigeons from roosting and nesting. Sale/service of electric fly killers and glueboard units. Fly screen windows and doors.Our staff are highly trained,polite and courteous.
Chelmsford, Essex
---
Budget Pest Control
Budget Pest Control offer an affordable, friendly, professional and guaranteed service for all pests including rats, mice, cockroaches,fleas,bed bugs squirrels and pigeons. We cover all domestic and commercial premises within North, East and South London plus Essex and parts of Herts. We only use trained technicians and are members of the National Pest Control Association (NPTA) as well as being a CHAS (Safety) Approved Contractor. We only use unmarked vehicles so discretion is paramount and provide a next day service, with same day service available in some instances.
Hornchurch, Essex
---
Find
Pest Control near me
- Find out more about
Amazon Small Business Accounts UK