More Marketing and Advertising in Kent Listings
Note: This is a free listing, other listings and adverts do not appear on Upgraded Listings
Catch A Fire Agency
Our ethos is simple: be as good as we possibly can for the planet, society and its future. We create work that ignites change for brands with purpose.
Cranbrook, Kent
---
Muve Media & Marketing Ltd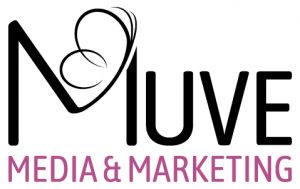 Muve is a marketing agency with a commitment to delivering strategic concepts, in house collaboration, commercial sense, creative judgement, crafted campaigns and cost efficiency for your marketing communications.
Our approach is to help transform marketing journeys by bringing new energy, insight and progressive ideas and building collaborative, adaptable, long-term and mutually beneficial relationships with our partners and clients.
The services we offer include:
- Marketing strategy
- Launch planning
- Digital marketing (SEO/PPC/social media/email/native/guest posting)
- Content marketing
- Copywriting
- Content creation
- Media planning & buying
- PR
- Digital sales revenue
- Web design & development
- Video & audio production
- Events planning
We are based in Kent but work with clients locally, nationally and globally and have worked across numerous sectors including government, hospitality, publishing, media, health, finance and gaming.
We are currently offering a complimentary 1 hour, 1-2-1 strategy session to SMEs and start ups, you can schedule this via the consultation call button at the top of the Muve homepage.
Marketing
:
PR
:
Media Planning
Dartford, Kent
---
Patch
Patch is a multi-sector digital marketing agency built on accountability, transparency and a commitment to goals. Services: SEO, PPC, SEM, web design & development, content & copywriting, social media marketing, digital advertising and digital marketing strategy and planning. Patch has worked with brands at all stages of their lifecycle, from launch to helping household name brands re-establish themselves with digital marketing.
Tunbridge Wells, Kent
---
AI Music
AI Music are leaders in innovative AI technology that empowers the dynamism behind music and audio. Our mission is to revolutionise the way music is experienced. Through proprietary and modular AI engines, we enable real-time shape-shifting of tracks, processing and remastering of music and voice, dynamic synchronisation and contextual AI. From a subtle adjustment of music to match someone's walking pace through to remixes created on the fly - we work to empower listeners. With applications across industries delivering bespoke solutions for Brands, Advertising, Sync & Music, Broadcasters and Digital Service Providers, we create premium and exclusive content tailored to individual needs and habits.
Sevenoaks, Kent
---
Anecdote
Anecdote is a creative communications collective based in Kent specialising in branding, websites and digital marketing. We exist to create customer demand for your business. We work with a range of small and medium-sized companies throughout Kent, London and the South East. We are a collective of creative marketeers with the core philosophy of making creativity pay. Creating and delivering interesting and intelligent marketing solutions which generate engagement, leads and sales for our customers is at the heart of our philosophy. Creativity, marketing and digital concepts which drive engagement and leads for your business. We will always be honest, down the line and extremely hard working. Not forgetting fun to work with!
Maidstone, Kent
---
Story22
Wasting Time And Money On Marketing That Isn't Working? Failing To Attract Customers & Not Sure Why? Too many businesses waste money on 'clever' marketing that promises profits but fails to deliver. It's exhausting & expensive trying to find the right solution. Here's the thing, it's not MORE marketing your business needs, it's BETTER marketing. A compelling message will speak to your audience & grow your sales. We'll show you how, so you can stop wasting time & money & start enjoying success.
Whitstable, Kent
---
Avenue Digital
Avenue are a fast growing Digital Marketing agency, fanatical about performance, which enables our clients to outperform rather than outspend their competitors. We work with clients supporting their international requirements across PPC and Paid Search, SEO and Organic Search, Display, Paid Social, Feeds & Shopping, CRO and Analytics and Reporting.
Sevenoaks, Kent
---
SK Consulting
I have specific expertise in market analysis, SEO strategy and audits, pay per click advertising (PPC), content marketing and assisting companies with building their own digital marketing teams. I have been a consultant since January 2016, but prior to this I co-founded a successful digital marketing agency, growing the agency from a two-person startup to an integrated team, which at its peak had 13 employees. I have worked with high street clients such as Harvey Nichols, Clarks (UK and Global divisions), Hobbycraft and Screwfix.
Aylesford, Kent
---
vidbuild
vidbuild levels the playing field for video production. When historically only big companies with big budgets could afford studio and production teams, with vidbuild, now everyone can produce TV quality ads without the price tag. We have some of the worlds largest content providers onboard, so you have millions of media clips to choose from. You will find everything you need to make the perfect video, including music clips, voiceover, customisable text fields, upload your own content, and of course all the best video clips you could wish for. All vidbuild videos are fully compliant in commercial licencing - which means you can use your finished masterpieces where, and as you please.
Maidstone, Kent
---
KMC Marketing & Media Agency
creative marketing agency based in Kent. Providing cost effective marketing packages and solutions to suit all budgets and company sizes. Marketing, Advertising, communications, Events, PR, Digital, Design, social media creation and management, market research and planning and more.
Whitstable, Kent
---
Tiga Creative Marketing
Tiga Creative Marketing are a full service creative agency. Creatively marketing businesses for over 20 years, Tiga combine engaging design solutions with innovative web development and targeted digital marketing. Providing our clients with a full agency service has enabled us to build long standing relationships for mutually sustained growth. Since 1991, our disciplines have evolved but our focus has remained unchanged - to shape and deliver our clients messages effectively. They key to this longevity is our simple, no-nonsense approach of listening to our clients, understanding their values and executing campaigns that fulfil their brief.
Gravesend, Kent
---
Hudson Marketing
Providing outsourced marketing solutions for small to medium companies that need a cost effective marketing manager or consultancy resource. Covering all marketing disciplines including branding, websites, campaign management, planning, strategy and implementation, we offer a professional but flexible service where clients can opt to use us as their needs dictate, from just a couple of hours a month to much longer sustained periods.
Bexley, Kent
---
Pebbleshores
As a marketing solutions company, we've experience in both local and global brands spanning a range of industries. We can compliment, enhance your existing plans or provide bespoke solutions, dependent on the requirement. From advertising to websites, branding to business cards, we can help. Pebble Shores is a marketing communications and creative agency with offices in Folkestone and London. We work with businesses large and small, helping them to perform better through more effective marketing promotions and communications.
Folkestone, Kent
---
Increase Sales
Increase Sales is dedicated to helping local businesses market their organisations online to generate more business and more sales which will increase profits. Increase Sales is currently offering a FREE business consultation worth £199. Increase Sales has 3 packages available to choose. From getting started on the internet, to enhancing your site to get fully qualified leads. Increase Sales is able to tailor packages to suit all budgets.
Faversham, Kent
---
Allington Marketing
Allington Marketing is a strategic marketing and design consultancy, aimed at helping small to medium sized businesses increase their client base and thus grow. Tired of working for the large corporates, Terri Allington set up Allington Marketing with a view to offering low cost strategy and design marketing to help small companies implement marketing and make a difference. Unlike most strategic-only marketing consultants, where the client is left to pay for the design and implementation of ideas , Terri also specialise in the writing, design and ready for print production (of brochures, letterheads, invites, RFPs), buying, designing and placing adverts, pay per click and event management, amongst others. Allington Marketing therefore offers clients the benefit of offering all services in one place. Why pay solely for graphic design, if a marketing professional to put a better spin on your text and make it more customer focus? Allington Marketing has recently launched its sister site cheapbrochuredesigns.co.uk in order for clients to easily order brochure, fliers, corporate stationery and website design.
Erith, Kent
---
HowToBecome.info
HowToBecome.info has built a reputation for providing high-quality Articles to a targeted audience of people starting out or looking to change their career path. HowToBecome.info Careers Article Directory will reach genuine job seekers who want to boost, find or change their career prospects and who are looking for leads, tips and information about a particular job or career. We also receive targeted visitors looking for job contacts or information on courses to advance their careers; and other quality career-related products and services.
Gravesend, Kent
---
Find
Marketing and Advertising near me
- Find out more about
Amazon Small Business Accounts UK