Marlow's Diamonds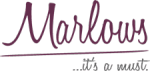 Marlow's Diamonds is the most trusted jewellery store in the UK. It has served hundreds of thousands of clients over the last 70 years.
Marlow's Diamonds is the epicentre of jewellery manufacturing in the UK. For over three generations, they have been serving countless happy couples express love and commitment. Their in-house workshop produces some of the finest jewellery at affordable prices. They pride themselves on offering excellent value for money. From round brilliant diamond bracelets to bangles, Marlow's Diamonds has various diamond bracelets.
You can select your favourite diamond jewellery from a range of GIA certified diamonds for your most memorable moments at Marlow's Diamonds. They showcase only independently certified, ethically sourced diamonds in their diamond collection.
Marlow's Diamonds will do sizing, cleaning, and polishing services at no charges. They provide free, insured delivery for all orders.
Marlow's Diamonds also has a branch in London.
Engagement Rings
:
Solitaire Engagement Rings
:
Halo Engagement Rings
:
Wedding Rings
:
46 Warstone Ln, Hockley
Birmingham
West Midlands
B18 6JJ
0121 236 4415
https://www.marlows-diamonds.co.uk/
Diamond Engagement Rings Eternity Rings Bespoke Jewellery Fancy Colour Diamonds Wedding Bands


Marlow's Diamonds are listed in;
Jewellers Directory
-
Jewellers in Birmingham
-
Jewellers in West Midlands
-
Birmingham Business Directory
-
West Midlands Business Directory
Marlow's Diamonds Birmingham West Midlands
Tweet this listing to improve your exposure -
Tweet