Eagle Systems (UK)
7 Wyckley Close
Irthlingborough
Northamptonshire
NN9 5GE
Click Here For Phone Number

Extremely cost effective website design, hosting and maintenance for SME's and individuals.
Is this your business listing?
You can now upgrade your listing to remove other adverts, improve your listing and include a link to your website.
Website Designers Northamptonshire
Eagle Systems (UK) are listed in;
Website Designers in Irthlingborough
:
Website Designers in Northamptonshire
Irthlingborough Website Designers Northamptonshire
Website Designers in Northamptonshire Listings
Note: This is a free listing, other listings and adverts do not appear on Upgraded Listings
Rak Design (UK) Limited
RAK DESIGN a professional web development company that specialize in the graphic design, logo design, web development, design, content management system, corporate identity design, E-Commerce Web Design as well as in establishing an web presence for your business.
Wellingborough, Northamptonshire
---
Northampton Marketing
Northampton Marketing are a family run business with nearly 20 years' experience helping local people promote their products or services on the internet.From webdesign to search engine optimisation We are passionate about our business and enjoy building the trust of our clients to help them achieve their goals.
Northampton, Northamptonshire
---
Noori Creative
N.O.O.R.I Creative is a new Rushden based company specialising in the digital media design and marketing requirements of today's modern businesses.
Rushden, Northamptonshire
---
Creative Hand Uk Ltd
website design, web development, web hosting, web creativity and hosting for business solutions, Search Engine Marketing and Promotion company.
Northampton, Northamptonshire
---
Webeo
Webeo is a professional, creative media company offering combined services in audio-visual production, web design, photography and graphic design. Our innovation is the integration of video and web, offering media package deals and tutoring in basic web maintenance. We are environmentally conscious and believe in carbon neutral practices and supporting companies who are ''green''. Webeos services are produced in-house; cutting costs, improving efficiency, removing the role of the ''middle-man'', and ensuring a consistent message across mediums.
Wootton, Northamptonshire
---
Kakusei Design
Freelance web and print creative designer in Northamptonshire with a passion for building websites and designing stuff. I create bespoke, clean and fresh design solutions driven by a love of typography, copious amounts of Yorkshire Gold Tea and a fascination with all things arty.
Corby, Northamptonshire
---
PH Web design
Having a website made does not have to be expensive! Let us build your business an affordable website starting at £195 for a single page website. £345 for a 3 page website or £495 for a 5 page website. 68% of people now view and buy from websites on mobile phones & tablets, is your current website mobile responsive? All of our websites are mobile responsive! FREE www.name, FREE hosting, FREE SSL Certificate. Guaranteed to show up on Google and includes email addresses. All websites have a Google map built in to them, a contact mail form, an home page and an about page. Contact us for more details or view our online portfolio.
Kettering, Northamptonshire
---
DNB Designs
Low Cost Web Design, Website Maintenance and Tuition.
Northampton, Northamptonshire
---
CSM Web Design Limited
CSM Web Design are a professional website design company based in Corby, Northamptonshire. We specialise in creating successful websites for small businesses, start-ups, organisations and individuals. Our websites are dynamic, and high performance but offer outstanding value for money.
Corby, Northamptonshire
---
Bartko Limited
If you want to run a blog, where you can publish your articles, photos and any other type of content, BKtemplates provides high quality and professional free blogger templates for your website.
Dunchurch, Northamptonshire
---
Online World Ltd
A forward thinking professional Web Design Agency specialising in web design, e-commerce, e-business, database integration, search engine placement and web marketing
Northampton, Northamptonshire
---
1 Point 3 Creative Ltd
1.3 Creative is a visionary technology company rooted in traditional values. We help start, empower and grow businesses throughout the UK Accounting and UK Manufacturing sectors, by providing a wide range of services including graphic design, web design, digital marketing, web app development, hosting and WordPress Maintenance. Our purpose? To enhance the digital performance of the UK business sector. Our speciality? Building powerful web solutions on WordPress and enterprise web apps on the Google ecosystem. Our team? Dedicated, open and honest allowing for a refreshingly open and professional relationship. Contact us TODAY to dramatically transform your digital stance.
Northampton, Northamptonshire
---
Simply cheap website design
Simply cheap website design are a website design company that provides professional quality cheap web design solutions that will make your business or company an effective online presence.The website design service that you get from us at simply will provide a quality website that will get your business new or old noticed and bring you level of success that you will be able to enjoy and expand from.
Rushden, Northamptonshire
---
MossFace Limited
MossFace make beautiful cost effective websites that you let you take control. What are we talking about? Content Management (or a Content Management System) is industry jargon for a tool that lets you easily update the text directly on a website. This has previously only been cost effective for companies with huge marketing budgets or their own web design department but MossFace wants to bring this valuable tool to everybody. More than just changing words. The first thing you will want to change is your text. Your new website should reflect your evolving business and any changes you make to it will be instantaneous. But don't stop there - you'll find it just as easy to put in new pictures of products, staff or maybe images of your shop or office. We do all the hardwork. Our designers will work with you to make sure the site looks and feels how you want it to in the first place. (We're talking about consistent text font, size, colour etc.) Then we'll do all the work behind the scenes to make sure that anything you add in the future will look the same. Don't worry you can't break it! Playing with your new site is easy - really! You log in with a secure password and can update the content from any computer with Internet Access anywhere in the world - it's really that simple!
Northampton, Northamptonshire
---
Activ Web Design Northants and Milton Keynes
Our goal is to help local business in the Northampton and Milton Keynes area which are lacking an effective on-line presence to remain competitive, by designing, building, and hosting websites and on-line shops for a realistic and fixed price. We are locally based and aim to offer an first class service, working closely with clients from the ''jargon free'' design stage, right through to the provision of long term guidance and support. We would be delighted to talk to any businesses that need a website that will deliver results.
Northamtppon, Northamptonshire
---
Searry Design
I am a freelance web designer based in the UK. I specialize in creating professional and affordable web pages for individuals and small companies.
Northampton, Northamptonshire
---
In House Media
Extensive design, promotion and development services for all types of business in Northampton and the UK.
Northampton, Northamptonshire
---
JS Consulting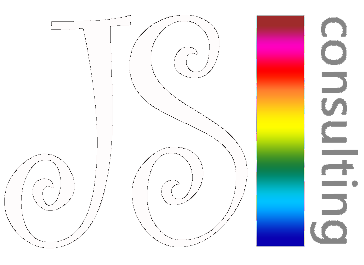 Website design and SEO for small businesses, starters and community groups based in Corby Serving a 20 mile area radius: Corby, Kettering, Wellingborough, Thrapston, Oundle, Uppingham, Oakham and Market Harborough
ie East Northamptonshire and South Leicestershire.
Starter packages include: Starter Websites from £185 (including Paypal shopping cart, 1 year hosting and .co.uk web address)
Facebook Business Page Set up from £95
Google and Bing Maps setup and verification: £80
SEO Starter: Website review and detailed recommendations: £150
Build an effective Online Presence with the Full Works: £49/month over 12 months
The Mini One Page Website
:
Set up your Facebook Business Page
All work backed by full money back guarantee if not completed within 1 month
Corby, Northamptonshire
---
Freetimers Internet
Based in Northampton, UK, Freetimers Internet provides a complete service to clients seeking to do business on the Internet. Probably the largest web developer in the region since 1997, Freetimers work as a partner with clients using search engine optimisation, internet marketing, website design, development, programming and back office systems integration skills to enable their online businesses to flourish, sell, and operate as efficiently and profitably as possible. Freetimers can provide any Internet related service required by a client, including SEO, pay per click and Google Adwords, web marketing, and Analytics. Professional design for web, print or new media, 3d design, flash, video, animation and sound composition, web development and construction. Programming, database design and programming, online integration of back-end office systems requirements, xml and other 3rd party data feeds. Procedure automation for profit improvement, cost saving and operational efficiency, domain names, hosting, dedicated servers and broadband.
Northampton, Northamptonshire
---
Northampton Website Design
We'll help you design a brilliant website, get found on Google, and bring in new leads! Web Design doesn't have to be expensive or complicated. Whether you're a startup in need of a basic 5 page website, or an established business looking to launch a fresh new site to reflect your brand - we can help.
Northampton, Northamptonshire
---