Richard and Son
18 Bell Street
Huddersfield
West Yorkshire
HD4 6NN
Phone Number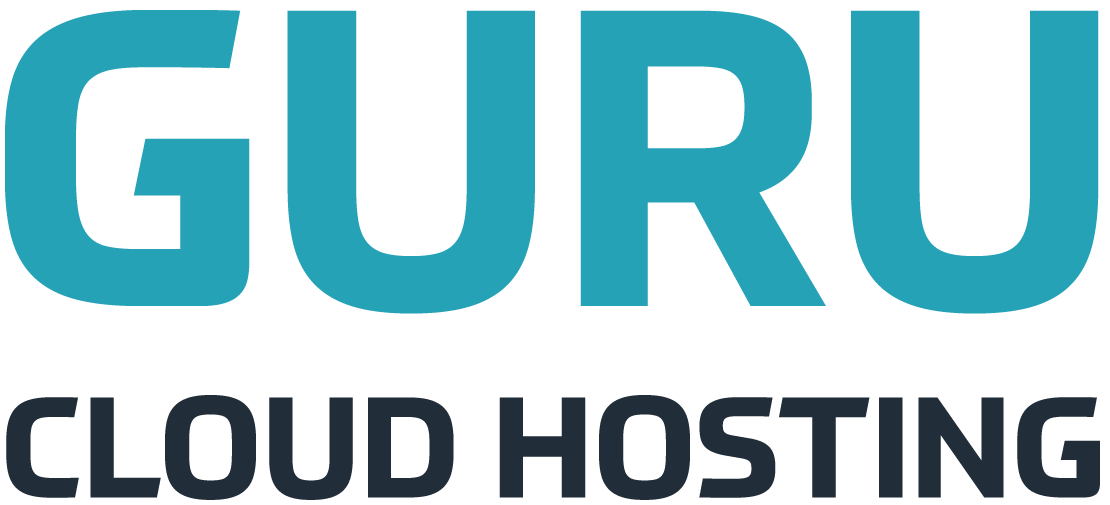 Extra income working 5-10 hours a day earning 200 to 400 a day 0113 2985945 www.homejob.org.uk moreincomefromyou@hotmail.co.uk
homejob income money business debts credit
Richard and Son are listed in;
Huddersfield Business Directory
:
West Yorkshire Business Directory
:
Business Networking Directory
:
Business Networking in Huddersfield
:
Business Networking in West Yorkshire
UK Business Search
More Business Networking Listings in UK Small Business Directory
Note: These extra listing do not appear on Upgraded Listing -
See Upgrade Options
Re-Solution Womens Business Club
Boston, Linconshire
Re-solution Business Club is an independent, dynamic membership based organisation providing exciting opportunities for business women in the Lincolnshire area to meet, trade, develop and enhance business skills via formal and informal networking, seminars and workshops and the hub of the club. The Re-solution Business Club web site is a valuable tool for your business, offering online net-working forums for topical discussion, ask an expert for specific queries, a searchable database of female owned businesses and up to date advice & information across a comprehensive range of relevant subjects.
Pure Spirit Creations
Clapham, London
Pure Spirit Creations is a start-up Membership and Communications site, which offers niche Memberships as well as Project Management services. The Membership will have many features which include: - Exclusive log-in area - Exclusive newsletter - Specialised packages for members of specific networks - Discounts towards complementary health treatments - Share options -Much more Pure Spirit Creations prides itself on professionalism, originality, resourcefulness, progress and continual learning and development. The Director has a completely original and authentic profile and is extremely intelligent, creative, diverse, dynamic and gifted. Pure Spirit Creations is emerging, fresh, vibrant, exciting and are bold risk-takers. Pure Spirit is the organisation of the future!
Business for Breakfast East Yorkshire
Kingston upon Hull, East Yorkshire
At a Business for Breakfast business networking meetings in Hull and East Yorkshire we follow a tried and trusted formula which enables business referrals to be passed in a structured yet unfussy and relaxed environment. Your Business networking group colleagues work as your marketing team, as part of BforB Business networking group you will have 20 or more colleagues, carrying your business cards and marketing your business to contacts they make. It is a known fact that 70% of business leads come through word of mouth and personal recommendations. Whilst a strong web presence and social media are important tools in getting your message across, having a networking group of colleagues to pass on advice, leads and business referrals is the perfect way to add to your marketing strategy. At a typical networking meeting you will have an opportunity to: Meet and welcome new guests and network informally Be given learning points by your networking colleagues Be given specific details about one of the business in your networking group Tell your colleagues about the specific people you would like to be introduced to, what leads and business referrals you are looking for and inform everyone about the benefits they can gain from your surface Pass or and receive business leads and referrals Arrange one to one meetings with your networking colleagues so you can learn more about one another''s business Receive testimonials from members of your business networking group In addition BforB offers One to one training in business networking skills such a making a presentation Advice and support in using social media effectively Members have enjoyed access to free training sessions on the following topics. Effective SEO to boost your business How to increase sales through effective use of social media Personal Growth for your Business Know Like and Trust Relationships are the key to effective business networking Business for Breakfast Business networking Groups operate on the principal of Know Like and Trust Relationships. Through our relaxed meeting formula people develop friendships and strategic alliances that enable them to share advice, tips and ultimately referrals and business. At our Business networking groups business is not forced or rushed. Come along and try us out and start Business networking Now! Business for Breakfast Business Networking groups in Hull and East riding. One cost three benefits One annual fee with payments spread over twelve months brings you: Free advice and training that will save you time and money. Friendships that will last and.. A Boost to your bottom line Click on this link to get business networking now in Hull and East yorkshire.
Brighter Networking
Chesterfield, Derbyshire
This independent networking club was launched to provide vital support, knowledge and 'real' networking and sales opportunities to local businesses for a reasonable cost. Membership groups meet on a monthly basis at various locations in Derbyshire, South Yorkshire and Nottinghamshire. As local businesses ourselves, we understand how difficult it can be to manage your time efficiently, increase contacts, learn new skills and attract new sales opportunities at the same time. We saw a huge gap in the market as far as networking membership clubs are concerned, with many different businesses offering networking opportunities, but little of them delivering without the attachment of a rather large price tag or unrealistic time commitments, which is why we decided to launch this networking company. We offer a valuable service with 'real' opportunities to build your client list and make money, all for a reasonable cost. For more information, or to book a place at our next meeting, visit www.brighternetworking.co.uk or email us on: info@brighternetworking.co.uk
Business for Breakfast
Bristol, Bristol
Business Support & Networking Club At Business for Breakfast we feel we are a different type of business support and networking club, less rigid and structured than some business support clubs, but with an absolute commitment to developing our members' businesses through effective and enjoyable networking opportunities, throughout the Bristol area.
If you have ever found business gained from talking to and meeting people to be more effective than cold calling, then you have discovered the benefits of business networking and business referral.
Why we succeed: As a club, we believe networking to be an extremely powerful marketing tool, but also an enjoyable one. We become friends and colleagues of the other members, all helping each other and our club to develop and succeed. Many members form strategic alliances, with friendship building into new business opportunities.
Structured Success: We operate to rules and a framework, ensuring all members and guests have an opportunity to explain their businesses or the business referrals they are seeking. However, we also add flexibility and common sense when applying our rules. We have a successful structure to our meetings but we also enjoy them. Members are treated as the responsible, mature, business people they are, without rigid structures prescribing our networking activity.
Valued Assets: Our network groups are run by and for our members. After even one visit, guests can see that the clubs recognise the wealth of knowledge and experience the members have; an extremely valuable asset. The club is never more important than the members.
Our Background: Business for Breakfast is a British company based in Manchester. The first business support and networking club was started 6 years ago as an attempt to provide valuable cost-effective and enjoyable business support and networking opportunities. The group has now expanded to over 50 groups in North West, London, Edinburgh and, most recently, the South West, based in Bristol.
Local Developments: Over the last 18 months we have established 4 business support and networking groups in the Bristol area. Two in Bristol in Westbury-on-Trym and Winterbourne and the Mendip Exchange based at Lyncombe Lodge in Churchill, North Somerset. New clubs are planned for the area as the network develops.
Marketing Your Small Business Leeds
Leeds, West Yorkshire
If you''re like many Business Owners I get to meet, the Number One Biggest Problem you have is ..... Not Enough Customers ! But if you consider how much time you actually spend on MARKETING YOUR BUSINESS to your potential customers, usually its very little, or just a tiny bit. So no wonder you don''t get as many calls as you would like. You see, Marketing should be something that''s done on a regular ON GOING basis, not a single advert placed here or there in the hope that someone, (please ...anyone), may actually see it ! The other problem of course, is that you simply do not know who will be seeing your advert, let alone capturing that data so that you can speak with them later. So - First things first - complete the form on the right hand side, and then look through the rest of this website - there are answers here that will solve your problems. We hold monthly networking events in Leeds aimed at Small Businesses so they can learn how to Market their Small Business.
TLGC - The Lead Generation Clubs
Ilkeston, Derbyshire
The Lead Generation Group (TLGC) is a low cost and effective way of marketing your business, through word of mouth, with like minded business professionals from all trades and industry sectors. TLGC gives its members the opportunity to grow their business through forming long term business relationships by attending regular meetings at local venues. TLGC has been developed to avoid pressure on its members and focuses on quality leads. At a TLGC meeting you''ll have the opportunity to meet and network with a group of like-minded business people, to help expand your companies list of contacts, grow your business and more importantly.......win new leads for your business! With each member of the club actively selling your product or service through recommending you to their own network of contacts, you'll soon see how being a part of TLGC can benefit you and your company. Not only do you get regular access to business professionals from all industries, who you can exchange ideas and advice with at no additional cost, but as a member of a group, once you have filled the position for your profession, no other member can join in the same field. This helps lock out any competition and enables you to maximise all opportunities for winning new business within the group.
On Pace Events
Derby, Derbyshire
On Pace Events has been formed by two Midlands-based PR professionals who, fed-up with seeing all the exciting – and costly – speakers and events taking place in London, decided to organise a series of interesting speaker events and informal training sessions here in the East Midlands. Our aim is to seek out those speakers and subjects who we and our colleagues would like to see, hear and learn about and then bring them to a venue on our doorstep – and all at an affordable price. The result is an exciting calendar of events that encompasses a wide range of subjects, not only appealing to PR, advertising, marketing and design professionals, but journalists, business owners and HR managers, to name but a few.
Enterprise Support Partners
Chester, Cheshire
The e-Co is the UKs fastest growing small business club providing an Executive Lounge on the Internet that is open to all. Use it to trade, network and find help for your business. Established in 2002 by small businesses, for small businesses.
Asian Business Connexions
Newcastle upon Tyne, Tyne and Wear
ABC will enhance the significant contribution Asian businesses make to the North East's economic and general well-being. By creating business opportunities and positive outcomes for its members and partners, ABC will act as an enabler and promoter of best business practice. By doing so, it will promote a multi-cultural atmosphere, foster harmonious community relations and address any potential discrimination in the labour market. ABC is a community interest company and social enterprise established by members of the Asian business community. An action orientated and delivery led organisation that will connect, support and promote the Asian business community. Connecting Firstly providing a critical two-way conduit from the Asian Business Community through to all sectors and in particular, existing business support providers. ABC will coordinate communication and consultation to and from the Asian Business Community in a cohesive and consistent manner. Secondly, ABC will support networking between its members to facilitate shared learning, the development of shared services through ABC and others, and the identification of inter trading opportunities between members. Finally, by using existing and establishing new networks, and through its own and existing research, ABC will identify market opportunities for its members. It will then support members and partners to capitalise on these opportunities. This will include the development of partnerships and consortia involving ABC members and other businesses; locally, nationally and internationally. Supporting Provide best practice business support to new and existing businesses, through partnership with and signposting to existing credible support organisations and the delivery of a host of business and support services. Provide an incubator support service centre that will help establish new businesses and enable them to flourish and prosper in an appropriately supported environment. Become the centre of Asian cultural business excellence that will act as a business services support hub, and be the first point of call for all Asian Businesses and others wishing to engage with Asian Businesses. Work with local authorities and partners to ensure that the work of ABC positively contributes and is integrated within the Regional Economic Development and all other business based strategies. Promoting ABC will celebrate the work ethics, achievements and cultural diversity of the Asian business and wider community. By establishing a network built upon trust and social inclusion, ABC will ensure that the representation of the Asian business community is fair and equitable.