Virtual Tech Ltd
The Old Courtyard. Copthall Farm. Breakspear Road South
Ickenham
Middlesex
UB10 8HB
Phone Number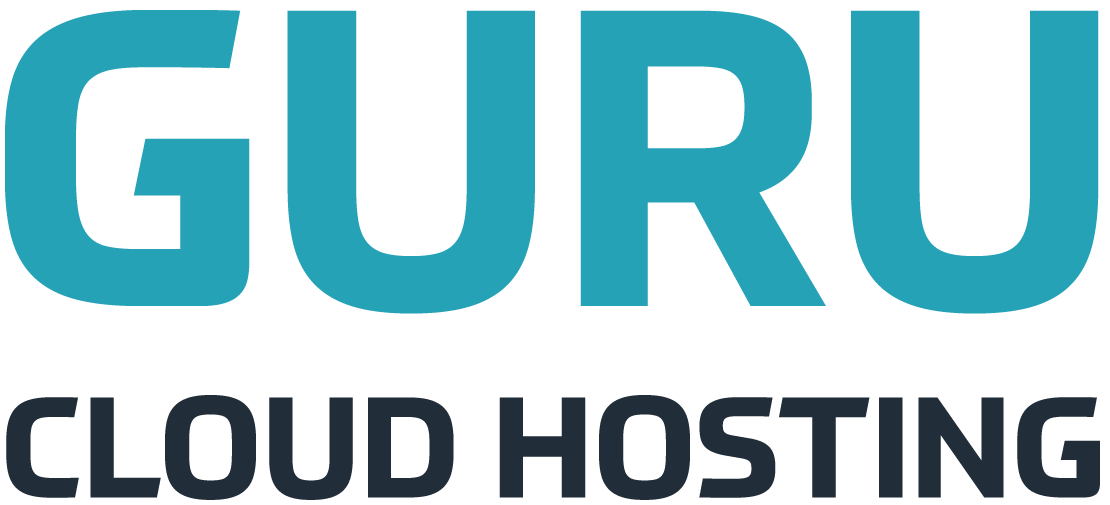 Virtual Tech is a Technical Consultancy which specialises in the areas of virtualisation & Disaster Recovery, Also offering Microsoft, Vmware, Citrix & Cisco consultancy services and a range of IT related disaplines & London IT Support.
Virtualisation IT Support Microsoft Technical Consultancy Vmware
Virtual Tech Ltd are listed in;
Ickenham Business Directory
:
Middlesex Business Directory
:
Computer Consultants Directory
:
Computer Consultants in Ickenham
:
Computer Consultants in Middlesex
UK Business Search
More Computer Consultants Listings in UK Small Business Directory
Note: These extra listing do not appear on Upgraded Listing -
See Upgrade Options
ICT-Integrity Ltd
South Ockendon, Essex
If you run a small business or you are growing, and your business is in London or Essex ... we will like to be your technology partner. We provide valuable technology for small and growing businesses
Computer Forensic Expert
Marlborough, London
computer forensicsCompute Forensics is the de-facto service provider of computer forensics,computer investigation/examination, mobile phone forensics and cell site analysis location services. Our strength is to convey complex ideas in plain English to our customers that vary from agents of the UK courts also the public/private sector. We perform expert witness testimony in UK courts with confidence. All our Computer Forensic analyst's have courtroom experience. Please download our services pdf for you expert file. Computer Forensics Computer forensics is an umbrella term for digital forensics which encompasses apple mac analysis, Windows analysis, data recovery, Facebook/MSN/Yahoo chat recovery and hex dumping (advanced mobile phone data recovery). If your inquiry involves a digital device, we can extract data from it. Your computer investigation is conducted on an un-networked computer in an alarmed laboratory with restricted access. No members of the public have access to the examination rooms. Overnight, exhibits or personal data is stored in a bolted safe. All data is password encrypted using AES encryption. All data is wiped after forensic examination using a military standard algorithm. Data carries a a bar code, exhibit/continuation forms, tamper proof bag number and all necessary logs to ensure chain of custody. We can arrange our GPS tracked courier to pick up evidence/mobile phone/computer hard disk or do so through an analyst as we take data continuity seriously. We wouldn't want to jeopardize the results of your computer investigation.Call (0121) 3742707 or email expert@compute-forensics.com 24/7 for a free informal consultation. Computer investigation services Forensic imaging/copying adhering to the computer investigation ACPO guidelines. Evidence preserved. Windows/Apple Mac/ Linux Recovery All operating systems covered. Link File analysis The origin of a file. When was it opened was it copied or downloaded? Internet History Recovery Full record output even individual page reconstruction. Webpage Rebuilding from the users perspective Clear but admissible results. Disk Reconstruction Evidence files made usable like a normal computer. Data Recovery (Broken disk/deleted information) Clean room or software recovery. Social media messaging and chat Recovery Full logs presented as clearly. Email recovery and display Recover, De-duplicate and present relevant emails. Corporate data seizure 1 on 1 training on the topic of live data capture and preservation. Mobile phone recovery live and deleted information, full physical recovery. Password Recovery Files or whole disks, payment only after successful attempt. Covert Live data recovery for corporate market Intellectual property theft. Cell site analysis using call data records Approximate loci of your client.
Convallis Software Ltd
Chulmleigh, Devon
We can offer you a personal and professional service to help solve your IT problems. We can offer impartial, practical advice on all aspects of IT and also offer bespoke software development specialising in database development.
Virtual Techie
Basingstoke, Hampshire
Virtual Techie was founded by Ian Elvar to provide IT support to small businesses, having recognised that smaller businesses often fall into the gap between not being able to afford or justify their own full-time IT person, and not being able to get along without one. Part-time IT staff are hard to come by (particularly good ones!), so Virtual Techie has been developed to provide an IT guy when you need one, and not have to pay for one when you don't! An ideal compromise for a growing business with ever-changing needs. The beauty of Virtual Techie is that there is no need for an expensive contract to get locked into, no call centres to give you the run around, and you'll get the same engineer every time. Also recognising the growing need to reduce the impact that your business has on the environment, a great deal of our work is undertaken remotely. This not only limits environmental damage caused by travelling, it also reduces cost - a saving which is then passed on to you, and removes the hassle of someone in your office getting in your way.
Etapix Global Limited
London, London
Description: Etapix Global is London based IT Consultants and Software Development house specializing in Web 2.0, CRM, Document Management, Business Intelligence, SaaS, Service Oriented Architecture (SOA), Mobile Development(J2ME, Android, iPhone), IT Infrastructure Management, Project Management. We work SMEs and large companies to achieve IT excellence. We do not charge for software licences and promote the Open Source initiaves.
PC Excelled Ltd
Gravesend, Kent
CALL: 0844 879 3340 or email Enquiries@pcexcelled.co.uk for further Details Business Users: We never have time to carry out IT support and need an IT Department without the stress, staffing and cost issues !!!! What can we do? PC Excelled IT support services have over 10 years experience providing end to end IT solutions to small and medium business's. We can either become your IT Department (without the overheads) or by complimenting your existing team. Cash Savings for your Company •By reducing faults, maintaining system efficiency and providing you with advice on best use, we can help to save you thousands of pounds a year. •A fully managed service which offers the quality, reliability and trust of your own in-house IT department but at a fraction of the cost. Your IT Responsibilities Are Removed •You and your staff can again focus on making your business a success rather than worrying about the technology. •Leave the operation of your computer systems to the PC Excelled technicians to ensure they run well. Don't worry any more about breakdowns, viruses, Spyware or other risks. Your Systems Are Proactively Monitored To Prevent Problems •Regular housekeeping and servicing massively reduces the deterioration of your computers which slowly robs the business of time and efficiency, reduces system crashes which lead to costly repairs and significant loss of productivity, and prolongs the life of your computers. •Keeping your anti-virus and anti-Spyware software fully up to date and systems regularly checked and security-patched ensures your data remains safe and secure. You Have Immediate Access To IT Professionals When You Need Them •Should your IT not work as you would expect, if a staff member wants to know how to carry out a computer task or you want to know whether you are doing something the most effective way, whether simple or otherwise, just ask. •An IT Technician will be available immediately to provide real IT support on the phone, using remote control technology to see what you can see and securely take over your computer screen to help you, if you wish. ITIL Processing •At PC Excelled we understand that quality IT support services should be delivered to our customers. We achieve quality IT support to all our customers by using the best practices of ITIL, the result of which ensures solutions are found for every disruption in your organisation. All call's are logged and Processed via our Call logging system based on ITIL which allows all service requests to be monitored and measured for time taken to closure and any delays. The Benefits of ITIL to your Business •Improved customer satisfaction through a more professional approach to service delivery •Improved IT services through the use of proven best practice processes •Improved ROI of IT •Improved delivery of third party services through the specification of ITIL •Improved morale of service delivery and recipient staff •Increased competence, capability and productivity of IT staff •Improved systems/ applications availability •Reduced cost/ incident •Reduced hidden costs that traditionally increases substantially the TCO •Better asset utilisation •A clear business differentiator from competitors •Closely aligned to commercial business services and products •greater visibility of IT costs •greater visibility of IT assets •A benchmark to measure performance against in IT projects or services •The economic impact of ITIL implementation will be realised in all of the areas above. The benefits can also be viewed in terms of direct and indirect savings. Costs relating to missed opportunities and not being able to operate will be reduced significantly. Home Users PC excelled provide IT support to home users and are able to visit you at your premises to repair, upgrade or troubleshoot any computer related problems you may be experiencing. Why Use PC Excelled for Home IT Support Services? •There is no need to unplug your PC and network connections and then carrying your PC to the Car and taking to your local PC repair shop !!!!! We come to you and carry out PC repairs, upgrades and troubleshooting at your premises saving you the hassle of taking your PC to the Local PC repair shop!!! Services We Offer •Virus/spyware removal & Protection •Security Protection •IT Projects •Wireless Solutions •Troubleshooting & Repairs •PC Upgrades •New PC Set-up •Preventative Maintenance •Broadband Installation •Networking •Internet Firewall Protection •Data Backup & Recovery •Independent Consultancy & Advise •Dedicated support days •Software Installation & Setup •New office Small Business Server setup (New Domain) •CCTV Design & Installation •Preventative Maintenance to stop things going wrong in the first place •IT – Office Installs, moves & Changes, relocations •Hardware & Software Recommendations & Supply and Install Service •Managed IT Helpdesk •Printer & Scanner Setup •Digital Equipment Setup •Business IT Support Packages •Home Support IT Packages •Other Bespoke Services
Impress Solutions
Romford, Essex
Impress Solutions Ltd. are an established IT consultancy providing services to businesses in the UK specialising in Forex Currency Trading platforms, Sage Software (200, Point of Sale, Line 100), CRM systems, bespoke Sage development & integration, also providing all types of Networking installation, security, and support.
Supported247.com
West Malling, Kent
We offer a range of tailored IT services to Small and Medium sized Enterprises in Kent and SE London. Our IT Support Solution is an all inclusive service at a fixed fee, no extra charges for on-site support. This service provides everything you need to protect your investment in hardware, software and data.
Lantech Systems Ltd
Wigan, Lancashire
Lantech Systems offer a wide variety of services to the IT industry, including IT Consultancy, IT Networking, Network Health Checks, Network Maintenance Contracts, Wireless Networking to Small/Medium Business, VoiP Systems, and network infrastructure installations.
Computer Science Labs
Manchester, Greater Manchester
Computer Science Labs is at the forefront of forensic computing provision in the UK. We provide forensic computing solutions to the legal, private and public sectors, managing the process of digital evidence handling, analysis and reporting. With the ability to provide expert witness testimony, the team at Computer Science Labs provides a comprehensive, professional service second to none. We are also the only company in the UK to provide tools and training for both data recovery and computer forensics.