Elan Medical Aesthetic Clinic
8a, High Street,
Rayleigh
Essex
SS6 7EF
Phone Number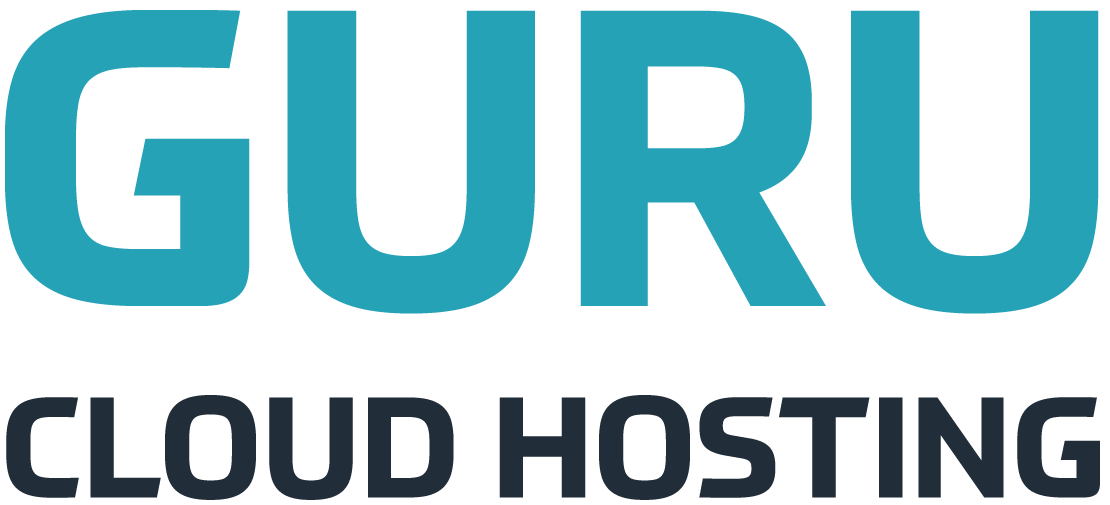 lan Medical Aesthetic Centre is a specialist skin care clinic, based in Rayleigh, Essex. We specialise in the following cosmetic procedures: Botox wrinkle relaxing injections, Restylane skin filler injections, Sculptra skin regeneration treatments, lip filler injections, advanced chemical skin peels, Veinwave thread vein removal, laser skin rejuvenation and laser hair removal. Our dermatology clinic offers advanced treatments for skin conditions such as Acne, Rosacea and Psoriasis. Moles, warts, skin tags and other skin lesions can also be removed at one of our daily minor surgery clinics.
Botox Skin cosmetic wrinkles acne
Elan Medical Aesthetic Clinic are listed in;
Rayleigh Business Directory
:
Essex Business Directory
:
Health Directory
:
Health in Rayleigh
:
Health in Essex
UK Business Search
More Health Listings in UK Small Business Directory
Note: These extra listing do not appear on Upgraded Listing -
See Upgrade Options
Fit2Eat
Kingston upon Hull, East Yorkshire
It is well documented that obesity levels are through the roof and is one of the biggest threats facing us in the 21st Century, young girls and boys are pressured into eating next to nothing to imitate their favourite supermodel or pop star and the overall general malaise of society is disconcerting for all. The vision of Fit2Eat is to change people''s opinions on what and why we eat. By answering these simple questions we can ensure we are healthier in body and mind, more energetic when we need to be and more motivated to enjoy life! Fit2Eat are a nutritional consultancy and training company who will tailor healthy eating programmes around your specific needs. Fit2Eat will provide excellent delivery of valuable information from well qualified individuals, an exclusive manual devised specifically for your programme, food plans designed individually for your needs, cooking skills and recipes to help you create tasty, healthy meals, continuous support and follow up sessions for a year (if required) which involve cooking healthy meals, sitting down and discussing improvements, lapses (which are inevitable), supporting each other and sharing ideas. Fit2Eat can also provide health and fitness assessments and provide training programmes to help you achieve your goals. Company profile – Fit2Eat is run by a qualified personal trainer, sports science teacher and nutrition expert. Fit2Eat are passionate about helping everyone understand and enjoy food in a healthier, more beneficial way. The aim is to help people of all shapes and sizes realise how food can help you achieve mind and body well being without restricting yourself from the things you love! The Fit2Eat lead taught sports science for several years whilst also devising and delivering healthy eating sessions to colleagues. Fit2Eat recently created a nutrition and weight management programme for Manchester City Council which included thirty six sessions on why we eat, why we drink, what is in our foods, macro and micro nutrients, food planning on a budget, cooking healthy and tasty meals, calorie expenditure etc whilst also creating an in depth, easy to read manual. Fit2Eat employs several personnel with nutritional backgrounds to assist in the delivery of the programmes when needed, all of whom are CRB checked and have food safety hygiene certificates. Fit2Eat have recently been awarded a contract with Hull East and Park PCT to provide healthy eating programmes across the localities. Services - Local authorities and PCT's Healthy eating programmes to promote a more balanced lifestyle whilst creating a better community spirit. Programmes to include why we eat, why we drink, what is in our foods, macro and micro nutrients, food planning on a budget, cooking healthy and tasty meals, calorie expenditure etc. The programmes can be devised to be delivered over one session or up to 36 sessions with monthly follow ups to promote sustainability and camaraderie. Private companies/organisations According to the Department of Health, 18 million working days are lost due to obesity-related health problems every year in the UK. Obesity in the workplace is becoming a major issue. Workers who are classified as obese report significantly less productivity than those who are not, and report nearly twice as much sickness absence than employees with normal body weight profiles. (www.personneltoday.com) At Fit2Eat we will offer healthy eating and weight management programmes to companies who realise the importance of supporting staff in educating them on matters which will improve the companies overall output. The programme will be devised in accordance to your needs and you will be consulted with from the outset. On completion of the course you will have the option to have monthly follow up sessions to provide support to all the attendees of the programme. If required fitness assessments and health checks can be carried out with fitness programmes tailored to individuals needs. Schools and colleges We will provide healthy eating sessions/courses to fit your remit. We will devise a programme which will meet your needs and work with you to create a course exclusive to you. This could range from one off taster sessions on healthy eating and cooking to 6 week courses detailing macro and micro nutrients, cooking healthy and tasty meals, food planning, food labels and working out fat contents etc. Individuals If you wish to change the way you live then we can help you. We will provide you with the knowledge, support and materials to enable you to make the right choices for a healthier future. We will provide an analysis of your current diet; provide you with a food plan that fits into your lifestyle and budget whilst enabling you to achieve your goals. We will also work with you to provide the knowledge base of health and nutrition. If required fitness assessments and health checks can be carried out with fitness programmes tailored to individuals needs. Costs – the prices for Fit2Eat are available upon request. Each programme is individually tailored therefore costs are worked out accordingly. Contact us – if you have any queries or require a quote please do not hesitate to ask. Contact details are: fit2eat@live.co.uk 07999272022 Testimonial Community Development MLCDC Denmark Road Hulme Manchester M15 6FG To reply please contact: Letter of Recommendation Julia Herring Tel: 0161 232 3108 Fax: 0161 232 3124 Textphone: e-mail: j.herring@manchester.gov.uk 2009 To Whom It May Concern; I am the Strategic Health Inequalities Manager for Manchester Leisure, Manchester City Council. I have recently worked with Fit2Eat on developing a healthy eating and weight management programme. We first discussed the idea of the programme in September 2008 and came up with a list of ideas on how best to progress this. From that Fit2Eat went away and devised a seventy page, in depth manual covering many subjects including; why we eat, why we drink, what is in our foods, macro and micro nutrients, food planning on a budget, cooking healthy and tasty meals, calorie expenditure etc. Richard also created thirty six session plans and the resources for each session. To enable the programme to be delivered effectively, Fit2Eat came up to Manchester and trained the two people who would initially be delivering the programme. Fit2Eat went through the scheme of work for the programme and then actually delivered sessions to the trainers to enable them to see how the sessions would work. This proved very useful to both trainers, and Fit2Eat were able to also provide the trainers with the skills to teach other trainers how to deliver the weight management programme in anticipation of growth within Manchester. I have found Fit2Eat to be most reliable and responsible with regards to working to deadlines, their method of working is both approachable and empowering to the individuals they work with and their overall knowledge is extensive whilst they can relay that knowledge in terms that can be understood by all. I would be very happy, and aim to work with Fit2Eat again in the future and would recommend them to any company, organisation or person who requires the skill set that Fit2Eat have. If you require any further information please do not hesitate to contact me. Yours faithfully Julia Herring Strategic Health Inequalities Manager
Om Shanthi Ayurvedic centre
Southall, Middlesex
Om shanthi Ayurvedic center in london is a leading Ayurveda Hospital offering Ayurveda training , Panchakarma , Ayurveda Massage, Therapy treatment and so on
The Wellbeing Team
Bedworth, Warwickshire
Promoting health and wellbeing in schools in Coventry and Warwickshire, and tackling the effects of teacher stress and pupil behaviour at both the Individual and school level.
IRT2000
Rossendale, Lancashire
We are a H.S.E. approved first aid training organisation, accredited to deliver First Aid at Work training.
Believe2Conceive
Tadcaster, Kent
Are you still wanting to become parents? If you are finding it hard to conceive then here is a solution of fertility therapy from the specialist to get treated and enjoy the fun of parenting.
Susan O''Sullivan
Banbury, Oxfordshire
Asking for help can be hard but counselling has the benefit of providing you with a safe and confidential space where you can explore and express (maybe for the first time) the origins of your distress. All of us, at some point in our lives will experience emotional pain. If the difficult feelings continue for longer than expected or prevent us from getting on with our daily routines and relationships then seeking the help of a professional counsellor will give you the tools and understanding to start making realistic and positive changes. Some of the issues I can help you with include: trauma & PTSD (please refer to the relevant section as this technique is unlike traditional therapy) anxiety and panic relationships (personal and workplace related) low self-esteem depression lack of motivation or purpose bereavement & loss sexual abuse (historic) safety in violent relationships. As a counsellor practicing in Banbury, I have many years experience helping individuals, couples and young adults deal with a range of issues. Don''t suffer in silence, take that first difficult step and start addressing what is troubling you. I also offer on-line counselling via Skype and telephone. Please contact me to arrange a free 20 minute taster session.
Parkside Care Centre
Tipton, West Midlands
Parkside Care Centre is a 20 bedded nursing home that caters for the needs of the adult mentally ill aged between 18 and 65 years.
Advance Stairlifts Limited
Leicester, Leicestershire
Here at Advance Stairlifts Limited, we offer stairlifts, stairlift maintenance, stairlift repairs, stairlift rental, affordable stairlifts, curved stairlifts, straight stairlifts, stairlifts for rent, stairlifts for straight stairs and stairlifts for curved stairs to clients throughout Leicester and the surrounding areas of the East Midlands. If you would like more information on the stairlifts and services that we offer, be sure to get in touch with our experienced team today. We'd love to hear from you and assist you in any way we possibly can.
The Cedars Home Care
London, London
Specialist home care in Finchley, Barnet, Hendon, surrounding areas and North London. Call one of our friendly local home carers today on 0208 349 8540