Isis Therapies
2 Drumlaken Place
Glasgow
Lanarkshire
G23 5PF
Phone Number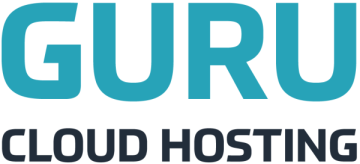 Reiki Therapist & Crystal Healer in North Glasgow area.
Reiki Therapist Crystal Healer
Isis Therapies are listed in;
Glasgow Business Directory
:
Lanarkshire Business Directory
:
reiki healing / Holistic Therapy Consultant Directory
:
reiki healing / Holistic Therapy Consultant in Glasgow
:
reiki healing / Holistic Therapy Consultant in Lanarkshire
UK Business Search
More reiki healing / Holistic Therapy Consultant Listings in UK Small Business Directory
Note: These extra listing do not appear on Upgraded Listing -
See Upgrade Options
Droitwich Reiki
Droitwich Spa, Worcestershire
Stephanie is a qualified Reiki Practitioner, Counsellor and expert on Crystal Healing having trained under Reiki Master Alison Hill. Stephanie is a natural healer and carer able to identify and resolve many problems through the healing power of Reiki as well as offering private and confidential counselling sessions and Angel card readings. Stephanie can travel to any of the following locations: Droitwich Spa, Wychbold, Fernel Heath, Malvern, Bromsgrove, Kidderminster, Worcester and all of Worcestershire. (a small fuel excess may apply depending on distance).
Angela Caine - Transformational Life Coach
High Peak, Derbyshire
Angela Caine is a Transformational Life Coach for women in the Second half of life. She is also a no 1 best selling author of the book From Fear to Fabulous. Angela offers 1-1 coaching sessions, group programms and is also available for corporate work running workshops and training sessions on all aspects of self help, mindfulness and the powers of the mind. Angela empowers midlife women to move through their fears, reclaim their self worth and learn to dance with life again and to look forward to their later years with excitement and enthusiasm. Angela puts her clients through a unique Transformational system which will take you to the depths of your soul, heal your core wounds and make friends with the unconscious parts of yourself that are holding you back. This is very deep work but the results and totally life changing. Once transformed, you can never go back!
Alpha
Potters Bar, Hertfordshire
Reiki often work when nothing else will! www.alphareflexology.co.uk Practice in Potters Bar, Hertforshire/ North London ( easy access from Barnet, Cockfosters, Enfield, Brookmans Park, St. Albans, South Mimms, Hadley Wood, London Colney) Reiki naturally increases vitality and your body energy. Reiki is a non-invasive therapy that can be used without fear of any side-effects or overdose. It may be used with confidence alongside conventional medication or natural remedies because it acts in a complementary way. Reiki is being used in various settings including private practice, complementary therapy centres, GP surgeries, hospitals, hospices, cancer support groups, post-operative recovery, drug rehabilitation, prisons, HIV/AIDS centres, and in the care of the elderly.
EFT and Reiki
Potters Bar, Hertfordshire
Emotional Freedom Technique (EFT) practitioner Reiki Master Marketa Kropacova MAR, BA EFT and Reiki are therapies, which successfully aply to wide range of emotional, physical and spiritual issues such as: * Smoking * Weight and *Eating disorders * Anger * Anxiety * Depression * Blocked grief * Exam nerves * Fear * Addictions * Panic attacks * Phobias * Relationship issues * Sexual abuse issues * Chronic pain * Life purpose searching
Chakeeta Health
Manchester, Cheshire
SERVICES Reiki – is a very powerful and ancient form of healing. Simply put , it is a healing technique based on the principle that the therapist can channel energy into the patient by means of touch. This activates the natural healing processes of the patient's body and restores physical and emotional well-being. It was developed in Japan many years ago and makes use of symbols to enhance the focus and intention of the energy , depending on what healing is most needed at the time. Intuitive Massage- The location of energy blockages are located intuitively by the therapist. It utilizes hands-on therapeutic massage techniques to restore and balance the flow of energy within the body. Centuries of wisdom from Eastern philosophers have taught us that just as our bodies have physical anatomy , we also have an energy anatomy. Disturbances within the energy field within our body can have a negative effect on our overall health and trigger any number of adverse physical and emotional symptoms. I have been studying and practising the healing arts since 1998 when I first studied Metaphysical Healing in South Africa. I have met with many different types of healers over the years and have taken inspiration and learnt different techniques from all of them. I work from Haigh Lea Therapy rooms in Sale Manchester and charge £45 per session. The average treatment lasts for 45min but are an hour in total including pre therapy discussions and post therapy advise and support. Please feel free to contact me for more information or to book an appointment. 0740 141 3613 chakeetahealth@gmail.com QUALIFICATION DETAILS Level 2 Usui Shiki Ryoho Reiki Sept 2013 Massage Therapy, British School of Yoga 2005 Advanced Healing Therapy , Academy for Metaphysical Study 2000 ***************************************************************************************************************************************** For Reiki and Intuitive Massage sessions I will be working from Haigh Lea Therapy Rooms in Sale , Whitefield Rd , M33 6NZ Hours: Monday – Friday 6pm to 9pm Sat & Sun – 10am to 4pm Please call or e-mail to book an appointment. 0740 141 3613 chakeetahealth@gmail.com Reiki – 45min – £40 Intuitive Massage – 45min – £40 All sessions last a total of 1 hr inclusive of pre therapy discussion and post therapy advise and support
Ki to Life
Bradford, West Yorkshire
Tera Mai Reiki/ Seichem healer. Reiki/Seichem allows the energy to flow freely through the body helping the body to heal itself. It is a totally relaxing and therapeutic healing method. I also use the healing system to heal animals and can also sent distance healing if required.Contact me for more details
Reiki by Rekha
London, UK
Reiki is energy healing and is done by the laying on of hands. Reiki is energy healing and is done by the laying on of hands. This allows energy to flow from the source, through the practitioner and into the recipient.
Lancashire Reiki and Mediumship
Huncoat, Lancashire
I provide a wide range of services including Reiki, distant Reiki, Reiki for the dying, Card Readings, Cleansing and also undertaken Paranormal Investigations as part of a team.
Fluidmotion Massage
Chippenham, Wiltshire
I am an experienced massage therapist and Reiki master registered with the CNHC and NHS Complimentary register. I offer an in-house and mobile service providing a range of massage services including Sports massage, chair massage, relaxation, remedial, deep tissue, Swedish massage and Reiki to individuals and businesses in the Chippenham, Swindon and Bath. Whether you seek pain or stress relief, wish to improve your physical performance or find spiritual balance, I will work with you to achieve your goal.
Deeper Peace
Blackburn, Lancashire
Offering Reiki treatments and also teaching Reiki too, in small classes or on a one-to-one basis if prefered. Also offering Indian Head Massage, and Hopi Ear candling......to help to restore harmony to body, mind & spirit! Deeper Peace has just that philpsophy......helping you to achieve and realize your gretest potential and deepest peace! The 'Whole' person is treated, and healing goes to work on the cause, and not just the symptoms. Often chronic or long-term difficulties can be eased. Holistic Therapy/Complementary Therapy realigns the physical and energetic systems - understanding that physical symptoms often have their origins from mental/emotional or spiritual distress.......The word disease can be split into two....dis-ease, or an uneasiness of being. These therapies work on all of these levels to bring balance and harmony to your whole being! Reiki involves either light touch, or no touch if working in the aura, so is suitable for people not wishing to be touched, or those recovering from surgery. It is excellent for relieving pain (physical and emotional). It is great for encouaging restful sleep too. Reiki is also fabulous for helping with addictions of all kinds. Basically nothing is too big or small that cannot be helped by Reiki! Reiki promotes a positive attitude and can help you to feel lighter and brighter. Indian head massage is massage movements of the shoulders/back neck, arms, head and face. it is deeply relaxing! It promotes lymphatic drainage by boosting circulation. A combination of different moves are used from brisk to slow and gentle. It is a wonderful treatment! Oils are often used as this promotes a more 'flowing' massage - but is entirely your choice whether to have oil or not. The oils may also be used in the hair too.....promoting wonderful silky hair, and stimulating hair growth. it is even said that certain oils mjay hep to prvent grey hair! Hopi Ear Candling uses hollow linen and beeswax tubes which are place gently into the ear and lit at one end. This facilitates a 'chimney' or 'drawing' effect; which helps to sofen hardened wax, and balance the pressure in the head. it also benefis the sinuses and the throat. So, many conditions of the ear, nose and throat may be helped. Tinnitus, sinusitus, dizzyness, vertigo, amongst many others may be helped. Ear Candling has a pleasant warming effect which promotes harmony well-being. All treatments may be combined - for a really special experience! There are discounts and gift vouchers available. Looking forward to helping you on your journey to toat health, happi9ness and well-being!