Musikademy
Acer Road
Kings Lynn
Norfolk
Pe34 3Hn
Phone Number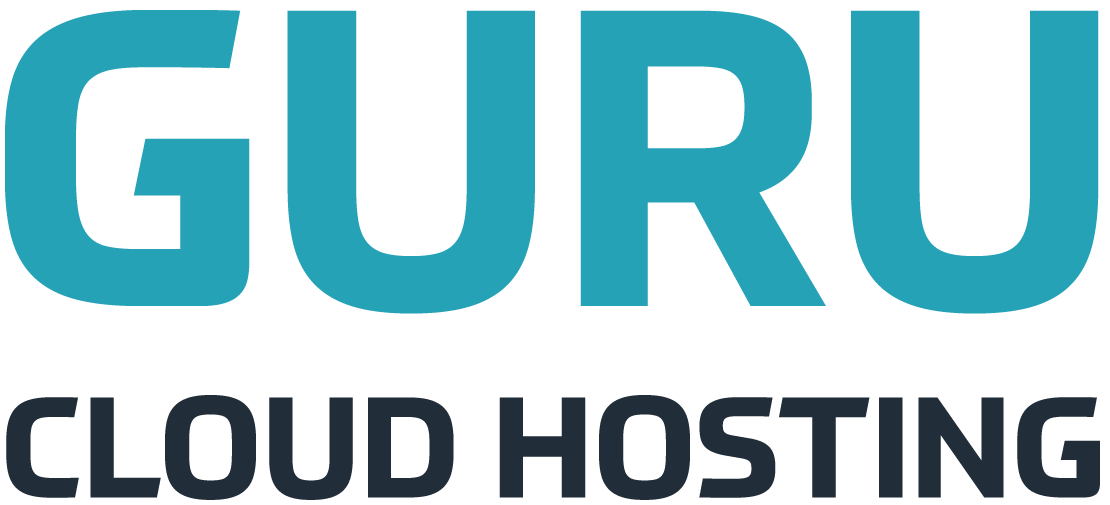 Piano,Keyboard,Drum and Guitar tuition for all ages and abilities. Lessons available 7 days a week, daytime and evenings. learn to pass grades or just for fun. Spacious waiting room with free tea and coffee facilities and free parking.
Guitar Drum Keyboard Piano
Musikademy are listed in;
Kings Lynn Business Directory
:
Norfolk Business Directory
:
Education Services Directory
:
Education Services in Kings Lynn
:
Education Services in Norfolk
UK Business Search
More Education Services Listings in UK Small Business Directory
Note: These extra listing do not appear on Upgraded Listing -
See Upgrade Options
Black History Studies Ltd
London, London
Black History Studies Ltd offer services such as Black History and Black Studies Presentations, a series of 5 week short courses on Black History, Beginners and Advanced Black Studies Courses, Weekend courses on Black History and Black Studies, Museum Lecture Tours and Black Studies and Black History Studies Presentations for hire.
Home Tutoring Services
Wymondham, Norfolk
Maths and Science Tutoring for all ages from Primary to Higher education. Private Candidates a Speciality. A Level Biology GCSE Maths and Science
Semester: Learning & Development Ltd
Swansea, Vale of Glamorgan
The semester learning offers best distance learning courses in UK. We also offer online BTEC courses and home study courses leading to industry recognize qualifications. Get complete details and packages of 100% Online/Distance Learning courses in UK. Call us on 01792732001 for more details.
MyPharmAssist
Brentford, Middlesex
Welcome to MyPharmAssist.co.uk – the online pharmacy community. Here you'll find up to date pharmacy news, pharmaceutical training, pharmacist education and more.
Green Woods Tutors
London, London
Tutorial service, home work club, after school club, help for retake and subject knowledge enhancement
Proofread My Essay
London, UK
Proofread My Essay is a leading online proofreading company, which delivers excellent academic proofreading services. They specialise in international and English as a Second Language (ESL) proofreading, making them experts when it comes to spotting common mistakes that others may miss. Its team of professional proofreaders have helped thousands of customers improve their writing, bringing out the very best of their work. Proofread My Essay is experienced, comprehensive, and efficient, offering unbeatable value for money and lightning-fast turnaround times.
Notting Hill College school of Teacher Training UK
London, UK
Notting Hill College school of Teacher Training designs and delivers training sessions, courses and workshops that fulfill market needs. The courses are tailored to help educational professionals reach their potential, refine their skills and move forward with their career. Our TEFL Certificates, Courses and Workshops as well as our TESOL Diploma assist individuals and organisations in attaining their professional goals. Notting Hill College is a member of UK Registered Learning Providers Number 10028428. Notting Hill College is a member of the international community. We pride ourselves on being a member of different international associations: BILD - The British Institute for Learning and Development; USDLA - United States Distance Learning Association; and the IATEFL - the International Association of Teachers of English as a Foreign Language. Education at Notting Hill College has global respect and a well-deserved reputation for its quality and high standards. It''s Learning System not only enables learners to gain an internationally renowned education, but also boosts their career prospects and earnings'' potential when their studies are completed. NHC Mission Statement To train both native and non-native speakers to teach English worldwide and to provide educational services based on global market needs. Notting Hill College Teacher Training programme will accomplish this mission by: * Providing trainees with practical and applicable ideas. * Introducing trainees to a variety of teaching methods and techniques. * Giving them the tools essential to meet and exceed the requirements of the EFL job market. * Through the College''s site and its network of franchisees, full support, advice and guidance are given to our students. Objectives of NHC School of Teacher Training * Our goal is to assist suitably qualified people gain the updated knowledge and skills they require to fulfil their potential, using the latest and most efficient methods possible. * The college's student-centred syllabus aims to assist students gain the maximum qualifications they are capable of achieving. * At all times, the standard of our vocational qualifications shall not be compromised. Notting Hill College Courses NHC presents a full range of teacher training programmes that address the practical and theoretical needs of both novice and experienced teachers. The courses vary in duration, study method and price. All of the courses use the same core materials. Course qualifications vary from diploma level to certificate level. Notting Hill College TEFL Certificate Programmes Our Certificates are designed for individuals who wish to travel & teach English internationally or locally. The programmes aim at enabling learners to develop and even exceed all the skills, confidence and ability required to teach EFL/ESL effectively. Notting Hill College 120 Hour TEFL Certificate This is for novice and experienced teachers, native and non-native speakers. About the Course Our 120 Hour TEFL Course is comprehensive and thoroughly prepares you to enter one of the fastest growing professions. It gives you essential detail on the English language and how to teach it. The course provides an extensive grounding in all the EFL required skills, methods, techniques & knowledge. This will not only enable novice teachers to take up their first post as an ESOL teacher, but will hone the skills of experienced teachers as well. This course is available in both distance learning and classroom-based formats. Benefits Notting Hill College 120 Hour TEFL Course covers an extended syllabus, considerably longer than the industry standard of 100 hours. The training focuses on lesson planning and practical teaching skills which will equip novice teachers and inspire experienced ones. This course is ideal for those who wish to gain a professional qualification in Teaching English as a Foreign Language. Notting Hill College TESOL Diploma Programmes Our Diploma Programmes are designed for those who are serious about language teaching and seek excellence in their field. Enhancing professional competence and career opportunities are only two of the many benefits associated with higher level credentials. So why not elevate your qualifications, employment options and income with Notting Hill College TESOL Diplomas. Now that you have mastered the concepts covered in our 120 Hour TEFL Course, dive deeper into the strategies which can be used to maximise your teaching potential. NHC Diploma programmes are worthwhile investments for both short and long-term TESOL careers. Who is the course aimed at? If you have been teaching ESOL for at least two years and you want to develop as a teacher and gain further internationally respected qualifications, then you should apply for this course. It is designed for teachers who want to update their knowledge and enhance both their professional competence and career opportunities. About Notting Hill College TESOL Diploma This qualification provides a comprehensive introduction to teachers and gives them a substantial breadth and depth of knowledge about different aspects of TESOL. The course encourages the continuing development of professional knowledge and expertise. The focus of the course is to develop learners'' awareness of key areas within the fields of TESOL. Benefits Diploma holders are privileged with more lucrative and prestigious employment opportunities. It is an achievement of "Academic Excellence" with more employment options in higher level positions. Language methodology, language analysis and other key aspects tackled in the diploma will widen professional horizons for teachers seeking managerial posts. Assessment Assessment is undertaken through essays and coursework assignments. There are no formal end of module exams. TEFL Master Degree at Notting Hill College Notting Hill College offers quality online education to everyone, especially working adults and job seekers. The affiliation between Notting Hill College and Pebble Hills University has opened the door for many individuals seeking advanced education in the field of teaching. About the Notting Hill College Master Degree In collaboration with Pebble Hills University, Notting Hill College offers the globally accredited and recognised Master in TEFL. Through NHC distance learning and online learning systems, we are able to cater for the needs of student teachers, novice teachers and seasoned teachers who wish to further their career by getting a higher education degree. Adopting online communication has privileged us at Notting Hill College to serve students all over the world promptly and efficiently. Students who have enrolled in NHC programmes can truly realise their potential and enhance their career prospects. Indeed, our continued commitment to providing excellent education services is what challenges us to continually develop our programmes, whereby we meet the needs of current and prospective students. About Notting Hill College Notting Hill College is one of the leading and pioneering institutions highly regarded for its quality of education and educational services. The College offers further and higher education as well as vocational training. Notting Hill College operates across three major teaching areas which are: Teacher Training; English and World Languages; Business and Soft Skills. The College's array of short courses, certificate level, and diploma level programmes are spread across three distinct schools: The School of Business, School of Teacher Training and School of Languages All NHC Schools are committed to excellent education and quality training. Through our practical, career-focused training, we help our students reach their full potential. All our staff work hard to give students the best experience, the best teaching and the best support that will enable them achieve their goals and have a successful future.
Calaz
Ware, Hertfordshire
Maths and English Tutor for children aged 6-16. Specialist In Sats and GCSE examinations.
Hatching Dragons Westminster
London, London
Hatching Dragons is the UK's first bilingual Mandarin-English early years group of nurseries. We maintain our ethos of bilingual immersion model to maximise children's exposure to Mandarin Chinese with the explicit intention of fostering fluency in one of the world's most important languages. We are also unashamedly intercultural in outlook, drawing on the best of the value systems, mythologies and fables of both China and "the rest" to ensure our children are given the most exciting, inspirational and magical curriculum they can, hopefully preparing them for a future in which multiculturalism and the intercultural understanding that is required to foster that multiculturalism will play a larger part. We've had noted successes in our delivery - Ofsted rated us 'good' with some 'outstanding' features for our provision at the Barbican and we're looking forward to making progress on that outcome at Westminster, where we've spared no expense in the staff - many of whom are degree level qualified practitioners, Montessori trained and /or skilled in applicable areas for early years excitement (e.g. we have a concert pianist and musician on staff for Mandarin Music provision) - facilities, food (all organic) and learning materials for children.
New Legacy School of Woodworking
Bangor, Gwynedd
Courses in craftsmanship for a new genre of woodworkers. Master skill through short courses. Flexible programmes to accommodate every schedule. Classes suiting all skill levels.