Mindworks Solutions
York
York
North Yorkshire
YO10 4LQ
Phone Number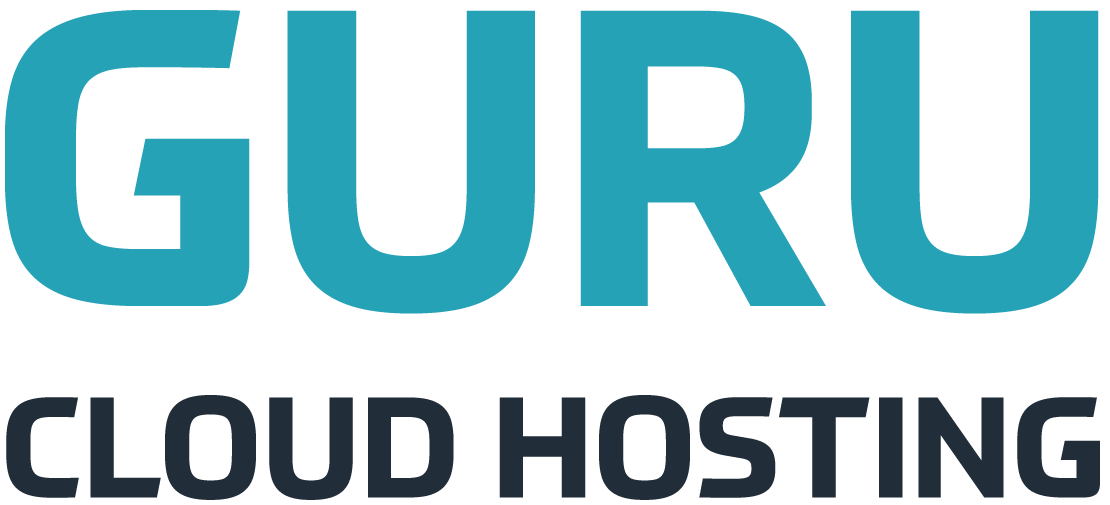 Jane has studied and practised Hypnotherapy and Neuro-Linguistic Programming (NLP) for over 15 years. In 2002 she moved to York and set up Mindworks Solutions. She is a member of the American Boards of Hypnotherapy and NLP, the British General Hypnotherapy Register and is accredited by the UK National Regulatory Register for Hypnotherapy. Her previous background in law, training and business, gives her a wealth of experience in helping people solve their issues and realise their potential. She has helped many people to resolve limiting problems in their lives and achieve positive changes.
Hypnotherapy Hypnotherapist Stop Smoking Weight Loss Phobia''s
Mindworks Solutions are listed in;
York Business Directory
:
North Yorkshire Business Directory
:
Hypnotherapy Directory
:
Hypnotherapy in York
:
Hypnotherapy in North Yorkshire
UK Business Search
More Hypnotherapy Listings in UK Small Business Directory
Note: These extra listing do not appear on Upgraded Listing -
See Upgrade Options
Suffolk Hypnoband
Sudbury, Suffolk
The worlds no.1 Hypno-Band Weight Loss system has arrived in Sudbury, Suffolk! Designed for people who have struggled to lose weight before and have a BMI of 25 or over. Whilst in hypnosis, you will be fitted with a virtual gastric band. This enables you to feel fuller after smaller portions and subsequently start to lose that unwanted weight, quickly and easily. Free Screening Session available.
Nikki at Alaso Therapists
Northampton, Northamptonshire
Alter your Mind, Change your Life with the help of a Qualified Hypnotherapist and Emotional Freedom Technique (EFT) Practitioner. Contact me today, and find out how you can make a new start now. Hypnotherapy and EFT empowers you and can help with many psychological, emotional and physical issues, including: - Anxiety and Stress Management - Stop Smoking - Weight Control - Fears and Phobias - Nail Biting - Public Speaking - Insomnia and Other Sleep Disorders - Confidence Building - Motivation - Blushing - Stuttering - Exams / Driving Tests Nerves - Pain Management - Sports Performance - Improved Sense of Well-being - Success and Personal Growth
Positive-Change Hypnotherapy
Falkirk, Stirling
I am a fully qualified Advanced Clinical Hypnotherapist based in Central Scotland. I tailor therapy to suit your individual needs. This is done at our first meeting where I will spend time with you discussing what you want to achieve. Issues treated: Weight loss Stop smoking Anxiety/panic Low confidence/Self esteem Dealing with stress Dealing with loss Dealing with fears Irritable Bowel Syndrome Dealing with feelings e.g. guilt, shame and much more. Normal sessions last approx 1hr although your first session will be 1 and a 1/2 hours. The forst half hour of this session allows me time to explain what you can expect from hypnotherapy and answer any questions you might have. I will then give you an opportunity to decide if you want to continue. If you decide hypnotherapy is not for you the session will end and you will not be charged for this period. Costs: Stop Smoking £120 for 2hrs session. Normally this is enough but if a follow up session is needed this is included in the price. All other issues £50 per hour. I can offer discounts for OAP''s or if you are on a low income. If you are a member of staff in the Police service, Fire & Rescue services, NHS, Social Services or are the main carer for a relative you will receive 10% discount.
R & R Life Fluency
Southend-on-Sea, Essex
I am a Clinical Hypnotherapist, NLP Practitioner and NLP Life Coach Practitioner. My qualifications include: Diploma in Hypnotherapy Neuro Linguistic Programming Practitioner Neuro Linguistic Programming Life Coach Practitioner Level 3 Award in Counselling Skills and Theory-Advanced Level 2 Business Administration My catchment area is 10 miles radius/60 minutes travelling time of Southend-on-Sea. I offer Single Session and Very Brief Therapy and coaching (1-6 sessions). As a hypnotherapist, working with clientele with issues ranging from smoking cessation and weight management to trauma, abuse and bereavement. As an NLP coach, helping clientele in personal, relationship, corporate and executive sectors with issues impeding performance, helping them excell in their personal and business lives and balance the two. As a Trainer, delivering tailor made courses to the public and corporations. From soft-skills and assertiveness to specialist negotiation skills courses
advance practice
Cheltenham, Gloucestershire
Hypnotherapy can assist you with making positive change and instilling appropriate responses to help you to: • Stop Smoking • Deal with unwanted habits • Manage weight loss • Improve competitive performance • Deal with exam / interview nerves • Overcome phobias • Reduce stress and anxiety • Manage pain in childbirth advance practice uses a variety of modern, well researched techniques including Solution Focused Brief Therapy (SFBT) and Neuro-linguistic Programming (NLP) to help you make significant, positive changes in a relatively short period of time.
Hypnotherapy at Helios
Tunbridge Wells, Kent
All of us, at some stage in our lives, suffer from emotional problems and their consequences. For example, in any given year, more than half the population will suffer from insomnia. Hypnosis is deeply relaxing, relieving stress and making it possible for the sufferer feel better about their problems and to tackle them in a more positive way. This is often the key to a good nights sleep which, in turn, makes the pressures of daily life much more manageable. As well as a number of clinical applications, Hypnotherapy at Helios in Tunbridge Wells, Kent, offers support with confidence building and improving sports performance.
Narina Riskowitz, Bright Future Now
Prenton, Lancashire
Bright Future Now is directed by Narina Riskowitz, NLP Coach & Therapist. Master Practitioner in Neuro-Linguistic Programming(NLP), Timeline Therapy™ and Hypnotherapy as well as a NLP Coach. BA in Psychology & Communications. Narina combines these complementary areas in human communications to bring about excellence and facilitate lasting change. Using Transformational Therapies, we enable you to get more out of life, achieve success and feel more fulfilled. What can Hypnotherapy do for you? Overcome phobias & anxieties Overcome fears of failure, public speaking, driving, exams Gain self-belief & confidence Achieve your desired weight Stop smoking for good Uncover your hidden potential Weight Management and Healthier Lifestyle: Hypnotherapy used with Time Line Therapy™ has been very successful with weight management and other healthier lifestyle choices. Smoking Cessation: Hypnotherapy used with Time Line Therapy™ is especially effective in beating smoking and other addictions for good. Whole Life Coaching: Shape a happy and purposeful life by adopting success habits, changing behaviours and communication styles, managing personal resource and planning a successful future. You will view life in a whole new way, feeling motivated, confident and inspired. Personal Breakthrough Sessions: Experience transformation beyond expectation in a matter of hours. Unleash hidden potential and ignite an amazing journey towards achieving ambitious goals. This empowering process is also great if you experience issues such as self-confidence, self-esteem, relationship issues, anxiety or limiting beliefs. Breakthrough Session will reshape your life and performance dramatically.
hypnobirthinglady.com
Glasgow, Strathclyde
I am very proud to be a HypnoBirthing® Practitioner and my classes are available to all expectant couples in Glasgow, Ayr and the surrounding areas. Fiona Hogg BDS MFDS is a registered HypnoBirthing® Practitioner with the HypnoBirthing® Institute. HypnoBirthing is as much a philosophy as it is a technique. It is a rewarding, relaxing stress-free method of birthing that is based on the belief that all babies should come into the world in an atmosphere of joy and tranquillity. When a mother is properly prepared for birthing physically, mentally and spiritually, she can experience that sort of joy, birthing her baby in an easier, more comfortable, and often, even pain-free, manner. Through a well-thought-out programme of deep relaxation, self hypnosis and education, HypnoBirthing® returns the woman to the art of birthing in a way that allows her to summon her natural birthing instincts and to birth her baby in safety and with ease. HypnoBirthing® is based on the belief that severe discomfort does not need to be a natural accompaniment to birthing.
Your Better Self Hypnotherapy
Hackney, London
I m a Cognitive Hypnotherapist and Relationship Coach based in Hackney, East London. I love to help my clients letting go of their own limitations and negative beliefs about themself and by doing that help them become the best possible version of themselves. Just imagine what would be possible for you? Maybe getting the dream job what you always wanted and having the career that is fulfilling your wildest expectations? Maybe having the confidence to be yourself and talk to people without that nagging feeling that you are not as good as other people? Or maybe just getting rid of a limiting health condition what has taken over your life and get back to normality without pain or suffering? Whatever it is that putting your life on hold can be helped with Cognitive Hypnotherapy. I offer you a completely personalised and bespoke therapy which will be tailored to your needs and work with your unique ways of thinking and the model of how you are experiencing the world around you. To achieve lasting changes you will need 3-6 sessions depending on the problem you are dealing with. I will support you through your journey every step on the way towards your better self to achieve what you could not imagine to be possible before! My absolute goal to make people's life better using deferent techniques and tools which I know will work for them. My clients find the ongoing support and guidance I offer throughout my sessions extremely helpful when I work with my coaching modules. I m a trained Life and Relationship Coach. I can help my clients with their career, personal life , finding ways to achieve happyness and fulfilment in their life. Weather you have a specific goal what you want to achieve or don't even know how to even start fixing things in your life, I could be helping you towards a more happy and more compelling life. Being happy with your life could take you to a much higher level of being happy with somebody else in a relationship. Now relationshipshe are not easy to conquer. If you remember back to your old relationships, when we're you really extaticly happy? It usually falls within the first couple of months of the relationships. So you can ask yourself now, is that all? Is real happyness last only a few weeks or months and than we loose it all? No, it does not have to be like that. To have a happy and fulfilling relationship takes effort, dedication and real communication. Now these are not easy to maintain with our busy life's. We need to care for and support and love our parthners how we used to do at the beginning. We have to keep the relationship plant alive by watering it with care, attention and love. It is not something what you will learn in school or copy from your parents because everybody wants to be loved on a different way. Some people feel loved by spending quality time with their partner or go out for dinners, do romantic things or maybe they feel loved by getting presents. While others much more value respect, good timing for discussion or just a simple cup of coffee in bed in the morning. It's a huge area to cover just in few lines but as a Cognitive Hypnotherapist I know I can help you get the love you want in your life, by sorting out your own believe system first and share with you some concepts which will change your world around relationship , your partner and yourself. I would love to work with you to figure out what could we do to get you the relationship what you deserve with all its glory possible. Don't forget a relationship needs to nurture, support and uplift you by bringing out the best possible version of who you can be in it!
Tracey Betteridge Hypnotherapy
Loughborough, Leicestershire
I work with adults and children and see clients at Loughborough and Ashby de la Zouch, Leicestershire. I help people to handle stress better, lose weight, improve relationships, overcome fears, prepare for an event, stop smoking, prepare for childbirth and lots more! I am also a qualified dyslexia support specialist teacher. I offer screening assessments and tuition in English and study skills.