Tailored Therapies Practice
c/o Castlegate Practice, 70 Castlegate,
Grantham
Lincolnshire
NG31 6SH
Phone Number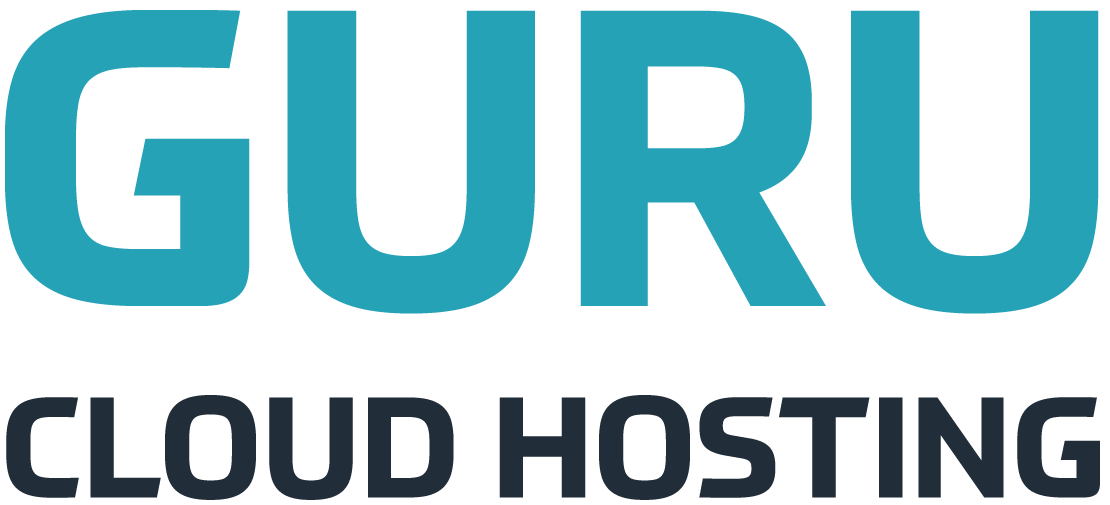 Dr Sobhag Shah of Tailored Therapies Practice is skilled in hypnotherapy, neuro-linguistic programming (NLP) and emotional freedom technique (EFT). Hypnosis helps in accessing the subconscious which is a seat of all learning and programming. A change here can give newer useful programmes. NLP deals in our sujective experience and communication. NLP can help establish better communication and reduce conflicts in relationships. Subjective experience can be made more useful by making changes in the building blocks of our ways of thinking e.g.visual. NLP is well known for phobia cure.
quit smoking manage weight anxiety, fear, IBS stress, depression phobia esp. dental, flying
Tailored Therapies Practice are listed in;
Grantham Business Directory
:
Lincolnshire Business Directory
:
Hypnotherapy Directory
:
Hypnotherapy in Grantham
:
Hypnotherapy in Lincolnshire
UK Business Search
More Hypnotherapy Listings in UK Small Business Directory
Note: These extra listing do not appear on Upgraded Listing -
See Upgrade Options
Danielle Lyons
Woodford Green, Essex
Danielle Lyons, BSc (Hons), PGCE, MSc, CH.P, MNCH (Reg), CPC, MNGH, PNLP I am an experienced therapist working in Woodford Green and Gants Hill in Essex and utilise hypnosis, NLP and coaching in my therapeutic work. I work with people for a range of issues including smoking cessation, weight loss, fears, phobias, anxiety & stress, confidence building, pain management and more. For more information or for a FREE brochure, please do not hesitate to contact me on 020 8257 2901 or at info@daniellelyons.co.uk or visit my website www.daniellelyons.co.uk
Colchester Hypnotherapy
COLCHESTER, Essex
Hypnotherapist and NLP practitioner, operating in Colchester and surrounding areas. Hypnotherapy can help with most mind related matters from low self esteem to anger management, stopping smoking and facing up to phobias. If you are committed to change I can help you to take control and harness the power of your own mind to make the changes that you desire. Free no-obligation initial consultation.
Hypno Solutions
Manchester, Lancashire
HypnoChange www.hypnosolutionsmanchester.co.uk About Me My name is Anthony Kamson and I work as a full time professional Hypnotherapist providing therapy for all issues of a psychological nature. I specialise in anxiety, low self esteem, pain management, self confidence, stress, smoking cessation, and weight loss. I first became interested in hypnotherapy and how it can be used to alleviate, or eliminate entirely, a variety of problems, whilst studying for a degree in psychology. I later trained to become an Hypnotherapist with the internationally renowned London College Of Clinical Hypnosis (LCCH). In my hypnotherapy practice I offer single issue therapy, and also a multi issue program over three months. Which is designed to reshape & rebalance your life, and to empower you in new ways through the unique ability of hypnosis. During this program many issues can be addressed in a relaxed, personalised, and professional way. Are you looking for effective hypnosis in Manchester? Do you want to improve your health by stopping smoking, or losing weight? Do you lack confidence in specific areas of your life, or in a general way? Do you worry needlessly, or are you prone to panic attacks? Are you stressed out at work, or in your personal life? Are you looking for a simple, safe & effective way to make important changes? And have you looked at various websites of other Hypnotherapists in Manchester and perhaps been confused by all the jargon you read on those websites. I can explain all you need to know to in order to make up your mind about the benefits of hypnosis, and in only a few minutes. What Is Hypnotherapy The technique behind hypnosis is really quite simple and it has been around for many centuries. It is extremely effective at solving various and diverse issues by means of suggestion. Hypnotherapy is not the same as sleep, nor is it like being unconscious. Instead it is similar to meditation in that it is a state of deep relaxation whereby you are alert and aware of everything that is going on around. It is during this relaxed but alert state that your subconscious mind becomes opened to positive suggestions for change. An Hypnotherapist will then use his or her skill to implant suggestions, or ideas for improvement in your subconscious. However, only those suggestions that are in accord with your own value system will be accepted and acted upon. This is because under hypnosis you cannot be made to say, or do anything against your will. So, if you are looking for weight loss hypnotherapy in Manchester, stop smoking hypnotherapy in Manchester, or for any number of other issues, I provide hypnotherapy treatment for the following & more besides:- Manage Your Weight, Stop Smoking, Beat Addictions, Lift Depression, Reduce Stress, Reduce Anxiety, Cure Phobias and Fears, Exam Nerves, Raise Mood, Improve Sleep, Increase Self Confidence, Boost Self Esteem, Sports Performance. I am located in Swinton about 20 mins from Manchester City Centre. In these current economic times I believe in offering affordable hypnotherapy. Anthony Kamson Tel: 0844 549 9120 / 07817 026 878 email: tranquilar@msn.com www.hypnosolutionsmanchester.co.uk
John Gooderham
Latchingdon Maldon, Essex
John Gooderham B.A. Dip Hyp, GQHP is a GHR registered Clinical Hypnotherapist Empowering YOU to Positive Change. He gives caring confidential help for Stopping Smoking, Reduce Stress, Weight Control, Travel Phobias, Drink & Gambling Problems, PMT, Relaxation, Better Relationships, Ease IBS, Medical & Dental Fears, Anxiety, Guilt, Nail Biting, Anger, Driving Test & Exam Nerves, Fears & Phobias, Feel Better About Yourself ... and More.
Karen Parry
Nantwich, Cheshire
Hypnotherapy to stop smoking, weight control, stress management, fears and phobias, eating disorders, self-confidence and many other conditions.
Michael Grossman
Wimbledon, London
I am a qualified Cognitive Hypnotherapist based in Wimbledon and trained by the Quest Institute. Cognitive Hypnotherapy is unique because it utilises Neuro-linguistic Programming and if suitable, Emotional Freedom Technique. This makes Cognitive Hypnotherapy very effective for treating many conditions including: anxiety, confidence issues, insomnia, pain management, phobias, pregnancy anxieties, smoking cessation and other addictions, and weight loss. It can also help induce relaxation. Everybody deals with their problems individually; Cognitive Hypnotherapy recognises this and therefore each treatment is bespoke. I am also a Learning Coach. I can help students and trainee professionals improve their note taking, memory and exam preparation. Please do not hesitate to contact me should you have any queries.
Want to Change
Oldham, Lancashire
Want to Change''s Jeremy Cobb is a passionate therapist whose single desire is to help you make the changes you want in your life. This is reflected in him, he is a warm person with an attention to your needs and passion that really shows and inspires confidence in him and the techniques he practices. Through him you really can become the person you always wanted to be. Free from habits and problems that may be a problem right now. A specialist in weight loss through the Hypnoslimmer system Jeremy can help you lose weight and move towards your target shape and size without the need for diets or those dreaded scales and you will never have to count a single calorie again. It is perhaps in other areas that Jeremy excels however where his passion for your needs inspires remarkable changes in many areas such as PTSD; IBS; Building Confidence; reducing sleep disorders; Managing stress; increasing physical performance; overcoming performance concerns; Anxiety, fears and phobia relief; Self and quality of life improvement; overcoming learning difficulties; pain management and control; bad habit change and release of Emotional and Physical trauma and of course smoking Cessation. Using state of the art techniques, such as metaphor and various visualisation techniques as well as regression and more literal techniques where appropriate Jeremy ensures you get the best possible results from your time with him, but always in a relaxed and open atmosphere.
Whitelight Healing and Hypnotherapy
Huddersfield, West Yorkshire
Pam Lees is an experienced clinical hypnotherapist and reiki master based in Huddersfield, West Yorkshire. Pam helps clients to overcome the obstacles that are holding them back in their lives from quitting smoking, losing weight, gaining self confidence and self esteem to phobias and depressive illness. As a Member of the National Council for Hypnotherapy, Pam is also an accredited and experienced hypnotherapy trainer and runs regular courses as Leeds University in NLP, Stress Management and Clinical Hypnosis.
Edward Arran Hypnotherapy
Warrington, Cheshire
Lose Weight, Increase your Confidence, Stop Smoking, Learn to Relax, Overcome Phobias & Fears and in Cheadle, Nantwich and Warrington with Edward Arran - Hypnosis & Personal Development on (01925) 710018, 0774 570 3482 or www.bebrilliant.co.uk