Horizontal Music Studios
109 High Street, Worle
Weston super Mare
Somerset
BS22 6HA
Phone Number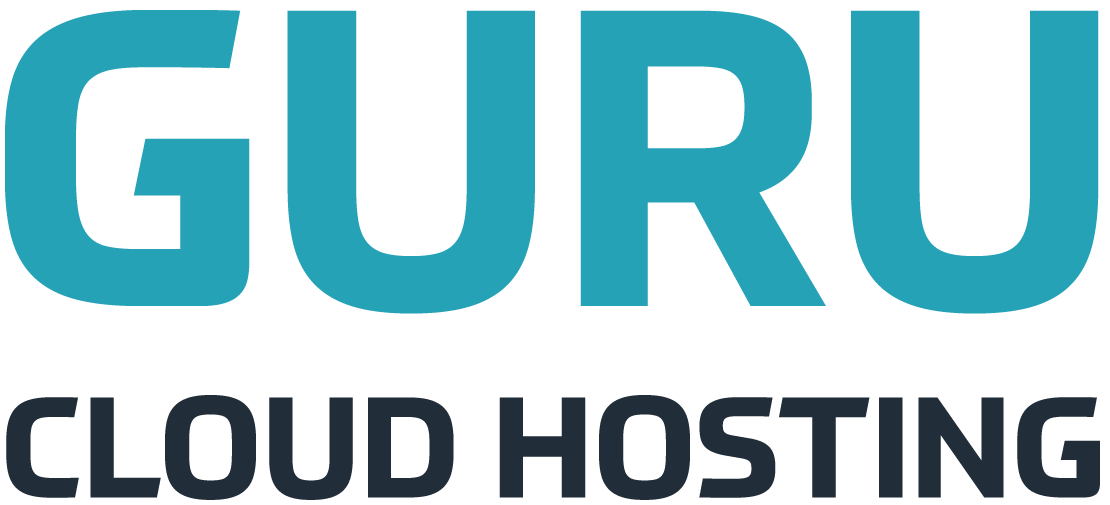 Horizontal Music Studios is a company offering mulititrack recording, at a very high standard to clients throughout the United Kingdom and Europe. Established in 1979 the company has many years experience in the Recording Studio business. The studio has a very large analogue Soundtracks Eric 48 track recording desk with 64 line inputs 16 Auxs and 88 channels on mixdown. Recording up to 192k. The studio is built within a large detached brick building, using well tried room within a room techniques. The live room (21ft x 18ft), isolation room (12ft x 6ft) and the control room (24ft x 13ft) are all built on independent floating floors, with professional acoustic treatment.
Recording studio digital recording voice over multitrack mixing and mastering
Horizontal Music Studios are listed in;
Weston super Mare Business Directory
:
Somerset Business Directory
:
Recording Studios Directory
:
Recording Studios in Weston super Mare
:
Recording Studios in Somerset
UK Business Search
More Recording Studios Listings in UK Small Business Directory
Note: These extra listing do not appear on Upgraded Listing -
See Upgrade Options
Coach Road Studios LLP
Crowborough, East Sussex
Coach Road is the South East''s newest and most exciting recording secret. Set in stunning Kent countryside, yet within easy reach of London, our vast experience and state of the art equipment can help bring your recordings to life. The studio is based around an industry standard Pro Tools HD system coupled with high-end outboard. Combined with our fantastic selection of microphones (AKG, Sennheiser, Neumann etc) we provide a signal chain from source to converter with no compromise in audio quality. The studio is comprised of a control room and live room, both of which have been professionally treated to provide a brilliant monitoring environment and a live room with an incredibly versatile sound. For more information and a full equipment list please visit us at www.coachroadstudios.com or contact us at info@coachroadstudios,com
River studios
Southampton, Hampshire
River Studios is the moist exciting new development to come to Southampton''s music scene, Full Stop! It comprises a state of the art spacious, recording studio with multiple live rooms. Three luxuriously equipped rehearsal rooms, four purpose built music teaching rooms, a dance studio and a refreshment/chill out area. Its the ideal place to record a CD or any music project, for band rehearsals, to study voice or music lessons, or for any kind of dance lessons. River Studios is housed in a character filled building, constructed in 1903 which currently under a massive refurbishment including the most ecologically friendly lighting and air handling/cooling systems and cutting edge sound proofing and acoustic treatment. The building is due to open in early autumn… watch this space!
Flat Frog Studios
Leeds, West Yorkshire
Flat Frog Studios is a 1 room recording studio built entirely around the idea of high quality recording. We aim to optimize the time spent recording so you get the most out of your money. An average day at some recording studios lasts about 10 hours with high hourly rates. 3 hours of each day can be consumed setting up for recording that day eating into your time. NOT At Flag Frog Studios. There is minimal setting up time. You arrive, plug in and play, leaving more time for recording. Thus reducing the overall cost of the recording session. Not only do we offer a time efficient and professional recording session. It is also very competitively priced. LEARN TO PLAY THE DRUMS IN A RELAXED, FRIENDLY ENVIRONMENT Drum tuition is available for anyone looking for beginner to intermediate lessons. Hi my name is Arron. I have been playing the Drums for 6 years. I have performance experience having performed with a variety of bands covering many different genres. Blues, Funk, Rock, Metal, Indie, Pop and Techno. I have a distinction from Trinity Guildhall Grade 6 (Rockschool Grade 8 equivalent) Have fun learning the drums to your favorite music. Whether its for a hobby or to a professional level I can cater to all needs. WANT LEARN TO PLAY THE BASS GUITAR ? Hi I''m Louis. I have been playing the Bass guitar for 6 years and I have worked with a number of bands of varying genre. Studied for 2 years at the Leeds College Of Music. Have fun and learn at your own pace in a relaxed, friendly environment. Want to pass your grade exams or improve GCSE results? I can teach a variety of musical styles . Rock, Funk, Blues and Metal! LIGHTING AND SOUND SETUPS We offer both Lighting and Sound Equipment (PA''s) for small to medium gigs, venues and weddings. We have a range of lighting option from small floor lights to overhead gantries with spotlights. Lighting Equipment List : 2 x 2 Meter Gantries (Together Make 4 Meter Long Gantry) 4 x Profession, Heavy-Duty Wind-up Tripods A Number of Medium-Duty Tripods. Smoke Machine Haze Machine 8 x Par 56 Lights 8 Par 56 LED Lights 4 x Uplighters 4 x Pin Spotlights A Number of extra lights (Backlighting etc) 4 x Moving Head Lighting with Control Desk Master Lighting Control Desk This is a summarized list of our audio equipment that we have at our disposal. Audio Equipment List : Master Mixing Desk - Presonus 16.4.2 SL (16 Inputs, 6 Aux, 4 Sub Groups, FX, OnBoard Comp/EQ/LPF/HPF/Gate) 2000W Crown Amp 2 x Carlsbro Main Speakers (High,Low,Mid) 2 x Carlsbro Sub Speakers (Low) 6 x SM57 1 x AKG D112 2 x Vocal Mics (Behringer) Unmarked (But Great Sounding) Overheads 5 x Short Stands (Amps,Kick,Snare,Toms)(Goliath) 4 x Large Boom-stands (Goliath) Selection of Cables (XLR, Jack,Phono,Micro,Adapters,Extensions) 30 Meter Multi Core Cable All equipment is fully electrically tested and I hold public liability insurance for audio and lighting setups. We also have a high end P.A system for all situations. Whether its a gigs or a weddings, a party or an exhibition, we have it all covered! Prices vary depending on the event / time / location. PHOTO STUDIO FLAT FROG STUDIOS - PHOTO STUDIO Flat Frog Studios is predominantly a music studio, but with adaptability to offer photographers a well equipped private photographic studio for small photo shoots, portrait and glamour work. Equipped with 2.6m wide roller back drop screens (white / black / green screen) . Selection of continuous or flash lighting and studio quality tripod. Total blackout room. Various reflectors and umbrellas will enhance your photos so they have the professional look. View images on a Mac Cinema Display for crystal clear image quality. Fridge cooler with soft drinks available to purchase if you desire. Adjacent 17 Ft Caravan available for use as changing and chill-out facility.
Gibsound
Romsey, Hampshire
Gibsound Is a recording company run by a highly trained engineer (a tonmeister) we can record all styles from classical orchestras, to rock bands or singer songwriters and can record at a location or in a studio depending on what suits the project. We try our hardest to accommodate for any budget. We also specialise in doing re-mixes of past projects and mastering, to improve your back catalogue of work if you require.
Shipyard Studios
Hexham, Northumberland
Operating from Newbrough (Hexham), Shipyard Studios provides recording, CD duplication and promotion services to musicians. Singers, independent labels and radio stations – anyone that needs the services offered. The staff have many years experience working full time in the music business. Shipyard Studios provides a well equipped recording studio, including 24-track digital recording in a quiet location, online promotion and distribution services through iTunes, Myspace, YouTube and a range of both CD and CDR duplication services. SHIPYARD STUDIOS is very much a business run by musicians for musicians. Geoff, Jill and Martin Heslop are all people who understand the problems and needs of today''s songwriter and performer in detail, and are all involved full time in the music business.
Swing Kid Studios
Halifax, West Yorkshire
SWING KID STUDIOS is a professional 48 track recording studio situated just outside Halifax, West Yorkshire. It is brand new and custom built with a huge live room (over 600 square feet!), massive chillout area with drinks and snack machines, toilets and even showers! Our Rates are VERY competetive . .you can get a whole days recording (that''s 12 hours!) for just £200 and we run frequent special offers so what are you waiting for?!
Upper Room Recording Studios
Dunstable, Bedfordshire
We at Upper Room offer a wide range of studio and production services to facilitate all your recording requirements: Control Room 1 (24 track audio and unlimited midi track recording. With CD, Mini disk, DAT mastering) Studio 1 (Our main studio, fully intergrated with Control Room 1) Studio 2 (Large rehearsal studio — with stage — lighting and permanent sound system) Production facilities (Team of professional musicians, arrangers, engineers to provide the advice, support and creativity required for a quality finished product) We are fully equipped to deal with any projects, including audio visual. Please get in touch for a quote.
NonStopPlay.com Dance Radio
Reading, Berkshire
NonStopPlay.com is a dance music internet radio station, streaming non-stop dance music online - the latest upfront, commercial club & mainstream dance tracks with the finest RnB, Old Skool, House, Electro, Bassline, UK garage, Drum & Bass, Trance & Techno!
Miloco The Square London Recording Studios
London, London
Miloco Recording Studios is a business which operates over 20 recording studios in London alone. With such a diverse and large amount of studios all in one city, Miloco recording studios is now able to cater for the mass of musicians and their different styles all in one great city.
The White Room Recording Studio
Southampton, Hampshire
White Room is a recording studio for artists and songwriters as well as established bands. No matter who you, what your background is or your skill level, you''ll work with a professional recording engineer and producer to create full on commercial productions. You''ll work in the studio with Pro Tools HD, SSL Console and PreAmps, Great River PreAmps, Focusrite and Neumann equipment. You will also have access to Yamaha and Roland pianos, Fender and Gibson guitars and basses, Native Instruments synths, Drum machines and more to produce any genre of music. Dave Phillips is the engineer and producer. SSR educated, Avid Certified Expert, Avid Instructor, BA (Hons) 1st class, University Lecturer and 12 years of experience in recording and music. Dave is also a multi-instrumentalist and experienced performer. White Room Recording Studio offers affordable rates to clients for short and long term relationships. Demos are also produced for bands to budget. Don''t commit to a studio until you''ve contacted White Room.