Honeys Lingerie Boutique Ltd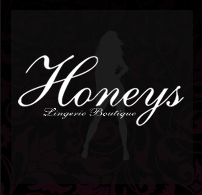 Honeyslingerieboutique.com is home to exquisite lingerie designed to fit every womens personal style.
On sale is beautifully designed, exclusive lingerie, from across the world including France, Italy, Brazil and England, from some of the finest designers - Marlies Dekkers, Valery, Fleur T, Madame V and Ruby Pink.
Honeys offer a personal, one-to-one service through at-home consultations in Warwickshire and surrounding area. Our fitting service is professional and friendly allowing our customers to view our collections in their own time, until they have found exactly the one they want.
As well as the personal one-to-one lingerie service throughout Warwickshire Honeys also supply exquisite
designer lingerie
throughout the UK.
Stratford-upon-Avon
Henley-in-Arden
Warwickshire
Alcester
01564 794428
http://honeyslingerieboutique.com
Lingerie Designer Lingerie Gifts Bras Knickers
Honeys Lingerie Boutique Ltd are listed in;
Lingerie Directory
-
Lingerie in Henley-in-Arden
-
Lingerie in Warwickshire
-
Henley-in-Arden Business Directory
-
Warwickshire Business Directory
Honeys Lingerie Boutique Ltd Henley-in-Arden Warwickshire
Tweet this listing to improve your exposure -
Tweet