The Internet Simplified. Website Construction, Hosting, Maintenance and Marketing covering the whole of Hampshire. We offer a jargon free solution to any business needing Internet exposure.
Is this your business listing?
You can now upgrade your listing to remove other adverts, improve your listing and include a link to your website.
Website Web Design Web Hosting Websie Maintenance Website Marketing Website Designers Hampshire
DGM Web Solutions are listed in;
Website Designers in Andover
:
Website Designers in Hampshire
Websie Maintenance Web Hosting Website Andover Website Designers Hampshire Website Marketing Web Design www.dgmweb.co.uk
Website Designers in Hampshire Listings
Note: This is a free listing, other listings and adverts do not appear on Upgraded Listings
Tomahawk Digital
We're a team of web designers & developers based in Farnborough Hampshire making a difference for more than a decade. With a collective passion for web design, development and graphic design we love the world wide web, technology, designing and creating online products. Our clients are paramount and our main aim is to provide the best possible customer experience. Having trusted connections with people all over the world and building professional relationships that last is what we're all about.
Farnborough, Hampshire
---
The Big Ambition Company
Whether you are thinking of starting a business or already have an established business we can help you increase your customers and income. Simply put, we want to help you grow your business and reach your BIG AMBITION! From Web Design to SEO to Mentoring we can work with you to grow your business.
Fleet, Hampshire
---
4Site Internet Ltd.
4Site Internet is a professional web design company located in Basingstoke, Hampshire. Our award-winning web designers uniquely blend marketing savvy, technical expertise, and sound business theory to create results driven custom web site design, Flash multimedia and corporate identity.
Basingstoke, Hampshire
---
Enhanced Design Services
Enhanced Design Services are based in Farnborough, Hampshire and are experts in web site design, graphic design, e commerce and internet promotion - Search Engine Optimisation. We offer these services in all areas of the United Kingdom and Europe.
Farnborough, Hampshire
---
Dorset Digital Design
Website design, initial designs are free with no obligation to proceed.
Aldershot, Hampshire
---
Enigma Entertainment
Enigma Entertainment specialise web design for both small and large businesses
Southampton, Hampshire
---
Phoenix Website Solutions
I specialise in providing high quality, low cost websites and website services to small businesses and self employed professionals. Services: Website Design - I''ll build you a website! Website CMS - system to allow you to update your website yourself. Website Maintenance - I''ll update your website for you! SEO - improve your website''s performance on search engines
Eastleigh , Hampshire
---
Create Design Studio
Web designers based near Winchester offering web and graphic design solutions to help business sell more and make more money. Create Design Studio are graphic and web designers creating effective e-commerce and content managed websites for business wanting to make a great first impression.
Winchester, Hampshire
---
Skynetzz Web Design
Our company is a professional online service provider. We specialize in providing our clients with a variety of services. Including Web Design, Graphic Design, Search Engine Optimization (SEO), Software Development, Data Entry, Iphone Apps and so much more. We are an innovative company that has your best interests at heart. We are here to help you with your business and provide you will a full service to bring you and your business up to date with the internet - from your company website to your marketing and graphic design needs, we have everything here for you under one roof. Whether you need to establish a presence online or build a fully established internet business we are here to provide comprehensive e-services from conceptualization to completion. We can turn your old website into a Web2.0 interactive dream! Please contact us today to find out exactly how we can work for you and take your business to the next level.
Yateley, Hampshire
---
Digital Batch Limited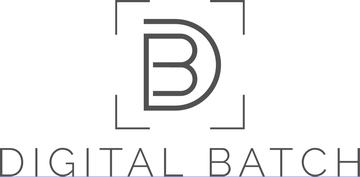 Digital Batch is a Tech Company that help companies update their technology by offering modern websites and software solutions.
We offer bespoke solutions and work around your budget and ensure quality packages regardless of budget and we always offer free advice.
We stay loyal to our customers and always offer our help!
At Digital Batch we believe in bespoke. As a company, we utilise an inhouse media team we can transform the online presence of your company. As individuals, we are passionate about our specialist skills that drive us to create exciting media content for our clients. We are determined to enable those who work with us to build their creative assets in a manner that is both efficient, effective, and easy. That is why we pride ourselves on delivering tailored solutions from their infancy into the future, providing reliable longevity to all your digital needs.
Website Development
:
Social Media Management
:
Google Management
:
Graphic Design
Havant, Hampshire
---
Metalsphere Internet Services Ltd
Metalsphere Internet Services provide small business website design and development, PHP development and e-commerce and online store solutions for small businesses and start-up companies in Hampshire and Wiltshire. They also provide logo design, search engine optimisation (SEO), website optimisation and email marketing solutions in Petersfield, Haslemere, Liss and Liphook. Contact Metalsphere Internet Services today about affordable custom designed business websites and bespoke e-commerce solutions.
Petersfield, Hampshire
---
Lime Creative
We are a design consultancy with an integrated approach to our clients marketing communications, across print and the web, from logos and brand identity to stationery, brochures, websites, advertising, and exhibition display.
Portsmouth, Hampshire
---
Web D-Sign
We Design website for small businesses that are appropriate and well presented
Havant, Hampshire
---
Volia Creations
Volia Creations are specialists in easy to use, dynamic and content driven web sites. Thanks to our simple Content Management solutions you are now able to effectively maintain and manage your web site's content without the need for specialist skills or training.
Alresford, Hampshire
---
Bright Tomorrow
Bright Tomorrow are an innovative web design agency who design creative websites with a unique user experience and an original beauty.
Basingstoke, Hampshire
---
WEBimprove
WEBimprove is a monthly pay-as-you-go web site service provided by Scalar Enterprises, a web design company based in Southampton who specialise in offering a range of web services including web site design, internet marketing, search engine optimisation and more to small businesses in the Portsmouth and Southampton area. WEBimprove offer a range of monthly plans with no up-front design costs. Whether you need a brand new starter site or are ready to move on to something better that works more effectively for your business and improves your return on investment (ROI), we can help you.
Southampton, Hampshire
---
Five Mile Media Ltd
Five Mile Media is a small web design and development business that has a simple plan. Our plan is to take our five years of web design and development know-how, working in a broad range of web technologies,to focus on the design and development of quality, accessible web designs and interfaces. Our experience has provided us the opportunity to design and build various sized websites for a broad range of clients, sticking to our aim of keeping things simple to use, simple to maintain and simpler to upgrade. As well as taking care of our own valued clients, we regularly offer our services to other web design professionals and marketing agencies, helping them to provide better quality web media for their own projects and clients.
Basingstoke, Hampshire
---
Toolkit Websites
You can be up and running in days with one of our award-winning websites. Your fully inclusive website design package comes with a full design and build service, your choice of domain name, our easy-to-use system to update the website, robust hosting and passionate customer support.Web Design Services from Toolkit Websites Web Design Packages Outlining everything that''s included in our excellent value Web Design packages for small businesses. Image Galleries Toolkit Website offers you a range of ways to display images on your website, choose from our standard, lightbox or flash galleries. Website Redesign Looking to refresh your current Toolkit website? Our website redesign package is for you. We''ll create a whole new look for your website Seasonal Headers Change your website to match the seasons with our beautifully designed seasonal headers. Google Analytics Use Google Analytics to analyse your website traffic and the keywords people use to find you. Banners Looking to promote your site online? Take a look at our banner package. Our banners are custom designed to match your website. Event Calendar With our Event Calendar add on you can advertise forthcoming events that your business is involved with. Email Marketing Use Toolkit Broadcast to create powerful email marketing campaigns to help promote your business Private Login Area Want a private members only section to your website? Then you need our private log in area bundle! Bundles With our bundles you can extend your website package as your business grows. We offer bundles for images and files. Email Service Toolkit Websites offers business class email that you can even check on the move with Toolkit Webmail or Toolkit Mobile. Slideshow Boxes Want an animated slideshow to showcase your favourite images on your website. Our design team can create the look you want. Graphic & Animated Buttons Our design team can create bespoke buttons to match your website design. Favicon Design Get a custom designed favicon for your website. Put your logo in the address bar of your visitor''s browser. Google Webmaster Tools Find out how you can use Google Webmaster Tools to submit a sitemap to Google and improve the way Google sees your website. Google Local A listing on Google Local makes it really easy for local customers to find you. Find out how you can be top of the search results today! Peel Ads You can now attract your visitors with new type of ads called a Page Peel, flash-animated dog-ears (also known as PagePeels, or Magic-Corner) Google Alerts Use Google Alerts to stay ahead of your competition and get the latest industry news. Google Pack Take advantage of our great value Google pack to get the most out of your business website. Copywriting Services Professional Copy Writing Service, Turning Your Website Visitors Into Customers. Stationery Design Love the bespoke website design created for you by Toolkit Websites? Wish your company stationery looked just as fantastic? Drop Down Menus Have a larger website? Want to make navigating around it more easy for your visitors? Why not consider drop down menus? Bespoke Web Forms Want to ask your customers some specific questions? Need an online feedback form? Want to have an online questionnaire or quote request form? Blog Skin Design We can turn your website design into a blog skin for Blogger. Twitter Setup Reach over 10 million people with your business Twitter account. CMS Website Integration If you have a website you love, but cannot update it yourself, we can help. Facebook Page Setup Market your business on Facebook with a Facebook page. Youtube Channel Setup A customised Youtube channel to give your company videos a professional edge. Sitemap Bundle With our Sitemap bundle you can help Search Engines to find all of the pages of your website by laying out a map of your pages. Logo Design We can create stunning logos for your website and print purposes! Social Media Pack Get all our social media setup packs at one great price. Linked In Setup Use Linked In to network with clients and colleagues to build brand awareness and get feedback. Newsletter Design We can create bespoke newsletter designs for your email marketing campaign. Store Locator A Store Locator is a great way of generating sales from your website, by letting your customers know where they can find your products near to themselves. Other Services Other business services recommended by Toolkit Websites, Southampton Search Engine Health Check Get a report on the search engine optimisation of your website. Layout Options Change the layout of the content of your website.
Southampton, Hampshire
---
ITWiz Limited
ITWiz craft beautiful, functional and enterprising websites. We''re proud to maintain ongoing, long term relationships; providing infrastructure, services and advice to help support you, your site and your business.
Yateley, Hampshire
---
OrangeBand Designs
OrangeBand Designs is a small yet experienced website design and development company with a focus to providing web designs and development for a diverse range of organisations from small businesses to SME's. Our aim is to provide website design and development services for small businesses, individuals and organisations creating a powerful web presence at extremely competitive, affordable prices. We offer full solutions from web design of a single page brochure site to full ecommerce database driven dynamic websites and systems.
Southampton, Hampshire
---