Sorath Business Coaching
Upper Camnant, Dolfor
Newtown
Powys
SY16 4BS
Phone Number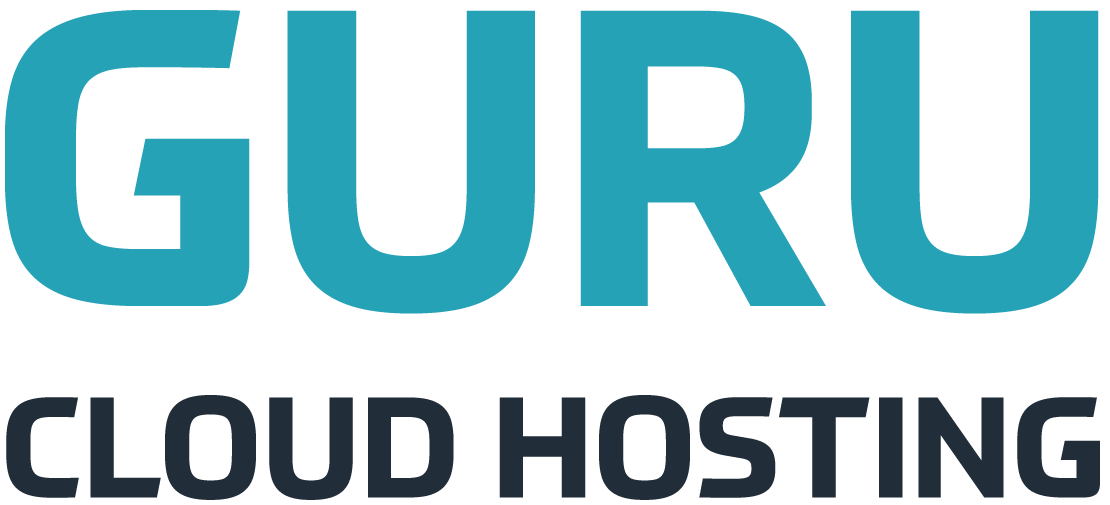 I am a chartered marketer with many years experience coaching small businesses to improve their bottom lines. I can help improve efficiency and effectiveness, increase marketing returns and mentor staff to work at their full potential. I act as a shoulder to buisness owners, giving them someone to kick ideas around with, giving advice and guidance to help them make more informed decisions about their business. I develop close busienss relationships with clients, giving them objective advice whilst understanding their position and passion for their company.
business coach mentor marketing business planning business advice
Sorath Business Coaching are listed in;
Newtown Business Directory
:
Powys Business Directory
:
Business Coach Directory
:
Business Coach in Newtown
:
Business Coach in Powys
UK Business Search
More Business Coach Listings in UK Small Business Directory
Note: These extra listing do not appear on Upgraded Listing -
See Upgrade Options
Simon Smith Coaching
Belfast, County Antrim
Save money. Increase sales. Kick start your business! When was the last time you took a look at what you are doing and how you are doing it? Perhaps you dont even know where to start? With our unique FBR process we can help you find savings you can make to reduce costs and identify opportunities you can take now to increase sales. Our clients have saved tens of thousands in just a few days and created opportunities to gain massive returns on their investment. Call us now for a no-obligation chat and well show you how!
Consultancy Options Ltd
Glasgow, Lanarkshire
Consultancy Options offers SME and Individuals the opportunity to work with a Qualified Life Coach who will look at your aspirations and set realistic goals in order for you or your business to be successful. Modalities used include CBT, NLP and Visualisation. This is a totally flexible service for anyone who is interested in making a difference and having flexible business support. The Coach, Louise Wightman can offer telephone or email support as well as face to face meetings (location permitting). All costs are broken down on the business coaching website which is http://www.consultancypersonnel.com Louise Wightman is a member of the Association for Coaching and all correspondence and communication is in confidence.
Kent Business Advisors
Ashford, Kent
The benefits of having an independent business advisor by your side Confidence and emotional support Business Owners often work alone and sometimes it can be hard for them to recognise their achievements or to generate ideas and solutions to take their business forward. Having an external training provider brings an outsiders perspective to your business that provides balance to your thoughts and ideas as well as a 'pick me up' when you doubting your own abilities or judgement. Motivation The personal support that we give will provide you with encouragement you to get out there and realise that you can achieve extraordinary things by making lots of small changes to your business, besides if you don't do it, someone else will take that space. Questioning Sometimes it's hard to ask yourself a question an answer honestly even if you know the answer, especially if the answer is not one you want to hear. Having Kent BA by your side will stop you putting off these difficult but necessary decisions so that you start to address the challenges faced in today's difficult and demanding environment. Focus Scheduling regular calls with you will give you that focus and create momentum to help keep pushing your business forward. It also forces you to take time out of running your busy schedule to focus, reflect and plan for the future. Impartial and Confidential Our only objective is to help you get the most out of business. You never have to worry about discussing any issues you have that are hampering your business. All of our conversations are confidential and because we are physically and emotionally removed from your business, it's easier for us to see things you may have missed. Help you recognise your strengths and weaknesses We will meet and help you recognise your strengths and weaknesses that maybe impacting the business and will give suggestions on how you can better manage doing more of what you're good at and finding other ways or people to do the things you're not so good at.
Avon Reps Required
Bolton, Lancashire
An Avon Representative and Sales Leader within the Bolton, Lancashire area of England in the United Kingdom. Free delivery of all orders within the Bolton, Lancashire area and a free sample with every order placed also. Sales are door-to-door and party plan also. Customers who wish to book an Avon Party can expect upto 15% of the evening''s sales, in products. Avon quality Skincare and Cosmetics are not tested on animals. Selling Avon Skincare and Cosmetics to personal and business customers alike. Also, an Avon Sales Leader. Full and Part-Time Avon Representatives required -why not join my already expanding Sales Team, selling these wonderful Skincare and Cosmetics to new customers. Anything that isn''t sold, you can simply return to Avon. Avon offer a full 90 day; no quibble, returns policy. Applicants must be aged 18 years or over and are able to provide 2 forms of I.D., for example, a driving licence, passport and/or recent utility bill and/or bank/building society statement. Something that states current address details on it. If any applicant hasn''t lived at their same address for 2 years or more, are able to provide details of their previous address. Advantageous but not essential is that candidates drive and have access to or own their own transport and again, have access to or are with their own internet provider, at home. I am currently recruiting into my Sales Team within the Bolton, Lancashire and Greater Manchester area also. Outlay is minimal with your first two Avon Campaign Brochures and all accompanying correspondence free. An inexpensive and great way to earn extra cash! There are great rewards and incentives for you to be successful, working for yourself and being your own boss, selling the Avon skincare and cosmetics. Certainly, for the most hard working and committed individuals. No previous selling experience is necessary, as full training is provided throughout. Avon Skincare and Cosmetics are not tested on animals. If you are interested, please feel free to contact me today on 01204 572546 / 07792 209273 or; alternatively, write to yvonne@beautybyyvonne.co.uk. Yvonne @ Beauty by Yvonne looks forward to hearing from you.
The Brand Coach
Elland, West Yorkshire
The Brand Coach provides business and executive coaching for marketing, commercial and creative professionals, as well as directors, owner managers and solo entrepreneurs. We can work on people or business development to improve: - direction and focus - knowledge and self awareness - ability to relate to and influence others - motivation and personal effectiveness - ability to handle change
Fiducia
Shoreham-by-Sea, West Sussex
Business and Personal coaching.
Simply Hatch
Wooler, Northumberland
Simply Hatch provides startup advice to businesses. Anything from help with finding a business idea to growing your sales. The company is aimed particularly at helping women start in business. By motivating women to start their own company we want to address the balance of female to male entrepreneurs. It's time to have more women in business! We understand that starting a business can be a lonely and difficult time. Simply Hatch can provide support and business coaching to keep you on track and reaching your business goals. If you'd like further information please get in touch via our website.
Lets Think Beyond
Welwyn Garden City, Hertfordshire
What I Do... As a creative mentor I help companies challenge the status quo and think outside the proverbial box. I work with clients who genuinely want to grow their business through thinking differently and innovating. Helping realise the creative potential of a companys people, its products and its brands. I do this by working in two ways: The first by working with you on a specific project or problem, adding my expertise to the mix to instantly increase the capability of your team. The second as a mentor/coach challenging the way you think in order to increase your creative thinking skills, your approach to problem solving and your internal culture to make creativity in your business sustainable.
Trans4rm
St Albans, Aberdeenshire
I work with: Individuals - to support continuously changing careers through major decisions that affect the rest of their lives. Working directly with individuals who want a change in their life & work. Personal coaching, career coaching, workplace coaching and performance coaching. Small Businesses - to face tough challenges on a daily basis. Is your business focusing on the correct areas, Working with you on Business Strategy, Business Plans and tactics. Large Organisations - to steer their people through the complexities of the organisation and to survive in a complex Marketplace. Including Executive Coaching, People Development, Team Coaching and Project Coaching. The aim is to grow people to be great performers in what they aim to do. There is a focus on people to be the best they can be, to be members of teams and/ or groups that perform greater than the sum of the individual performers, to deliver and grow themselves, businesses and organisations that thrive and are profitable. Working with a Coach depends on an extraordinary relationship between two or more people that commit to a common goal or future. The role of the Client is to be willing to challenge the current belief system and be committed not only to change but to learning and to growth. The role of the Coach is to guide the client to the goal, to support the client through analysis and the journey that they embark. The Coach is always totally committed to success. For Businesses and Organisations the process by design creates an environment that allows it to see its potential while not being influenced by the past. It provides awareness of what needs to be done leading to break through in areas where they have previously been stuck or experienced unsatisfactory results. Based in Herts with clients in Bedfordshire, Herts, Bucks, London, UK, Global.
4P Business Development Ltd
Brackley, Northamptonshire
4P Business Development: Developing People in Business / Business Coach / Business Mentor / Business Advisor / Growth Accelerator Transform Your Business 90 Days / Business Advice Empowering Businesses to Succeed via Planning and People Performance. Planning + Processes + Positioning + People = Profitability 4P Business Development is a highly experienced team of specialists led by business adviser and mentor Kath Bonner Dunham. Are you a business owner manager with a passion and desire to grow your business? Do you have questions like: • "Who can I bounce ideas off when I need to?" • "How can I find the space to plan and make decisions properly?" • "Who will challenge me if I'm going in the wrong direction?" • "How can I find the right specialists to support me and my business?" • "I have to support everybody else. Who is there to support me who also really understands the pressures and demands of being in business?" Kath Bonner Dunham's more than 40 years' experience in business have uniquely fitted her to provide you with all the support and advice you need to make your business a lasting success. She will listen to you, help you to look at your situation holistically, and advise you on ways to grow your business. Under her guidance you will be: • Encouraged to innovate • Inspired to achieve your true potential • Challenged to act with integrity For specific professional skills such as HR, web design, legal, accountancy etc, Kath will guide you as you select from 4P's network of trusted business specialists. You get not just the listening ear and challenging partnership you need, but a consistent, integrated and professional business support team to supplement your in-house expertise where you need it. Specialties:Growth Accelerator, Leadership Development, Strategy & Planning, Business Development, Transition management, Change Management, Training Solutions, Marketing & Positioning, Sales, Strategic Marketing, Social Media Marketing, Business Planning, People & HR, Business Processes & Systems