Trial Volunteers
18-22 Queen Anne St
London
London
W1G 8HU
Phone Number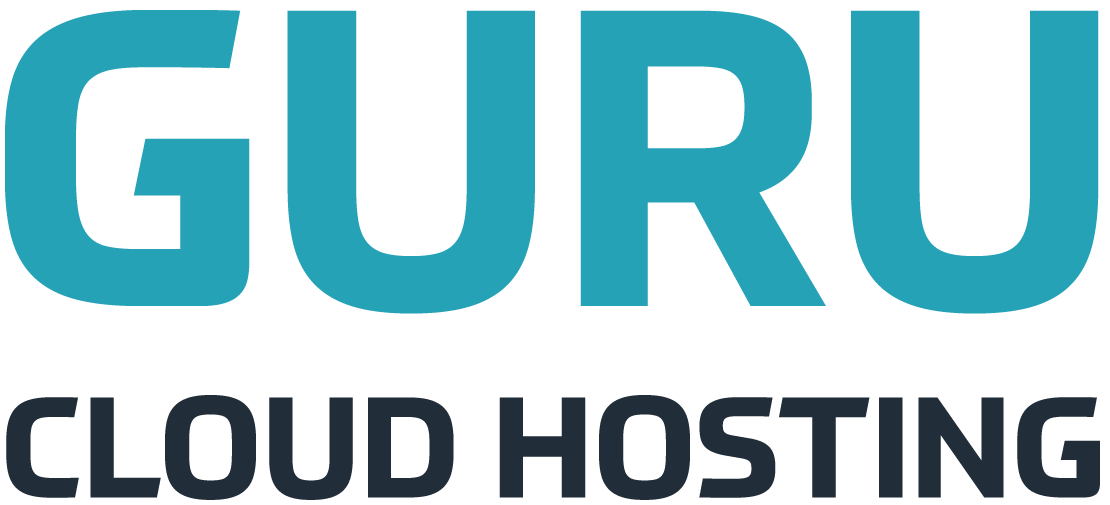 Study Volunteers Are you interested in taking part in clinical trials? We are constantly looking for volunteers for our studies. If you are interested in participating in one of our studies and would like more information, please complete the form below and then press ''send'' to send the email. We will contact you with a list of studies that may be suitable. Thank you for your interest! www.trialvolunteer.com Tel 0207 034 3307 Trial Volunteer in association with Heart Lung Centre - Queen Anne Street Medical Centre 18-22 Queen Anne St, London W1G 8HU (by Harley Street)
clinical trials healthy volunteers asthmatic volunteers clinical research studies medical research
Trial Volunteers are listed in;
London Business Directory
:
London Business Directory
:
Medical Services Directory
:
Medical Services in London
:
Medical Services in London
UK Business Search
More Medical Services Listings in UK Small Business Directory
Note: These extra listing do not appear on Upgraded Listing -
See Upgrade Options
Body Belief Kingston Physiotherapy
Bromley, Surrey
Kingston physiotherapy treatment is now available at Esporta Health Club by Body Belief Physiotherapists – convenient to Kingston-upon-Thames town centre and with easy parking nearby. A qualified and experienced physiotherapist can help people of all ages who are affected in some way by injury, illness, developmental or other disability and help to restore movement and function to normal, or as near as possible to normal in a range of body movements. Physiotherapy Help List If you are suffering from any of the following problems, help is at hand: • Back Pain & Back Ache Problems • Sports Injuries • Whiplash • Work Related Aches & Pains • Post Surgery following Anterior Cruciate Ligament Construction, Knee Replacement and Bone Fracture Rehab • Pregnancy Related Problems • Stiffness After Removal of Orthopaedic Casts In all cases, our objective is not simply to treat the symptoms, but to diagnose the cause of the problem or injury and treat it. To achieve this we will hold a consultation with you to understand the cause of the problem(s), explain what these are and provide a diagnosis. We will then provide:
British Autogas
Barnet, London
London''s only NECAM-Koltec system repairer and specialists London LPG Conversions is a well established and supremely experienced in LPG conversion company. We can undertake system installations in almost any petrol driven vehicle regardless of BHP; ranging from standard 4 cylinders vehicles, to sport cars and even the most powerful turbo charged engines. Our company is the only company in London specialised in repairing NECAM-Koltec dual fuel systems. We also specialise in installing, servicing and repairing OMVL, AC STAG and OSCAR systems. Our workshops are primed with the latest available technology for the installation and diagnostic of various dual fuel systems and all of our work is carried out by experienced and fully qualified technicians to the highest of standards. We also give 2 years warranty for your peace of mind. The only engines that are not suitable for LPG conversions are the ones utilising the newly emerging Direct Injection Technology. These engines have thier nozzels placed within the combustion chamber and rely on the petrol passing through them to keep cool. As a result, running them on gas alone will cause them to overheat certain parts, which could damage the injectors- in such cases the engine would need a head modification. But we will advise you of all options. London 2011 Hot Offer BRC 4 Cylinders vehicle £1090.00 . 5 Cylinders vehicle £1390.00 . 6 Cylinders vehicle £1390.00 . 8 cylinders vehicle £1550.00 . AC STAG 300 Plus 4 Cylinders vehicle £820.00 . 5 Cylinders vehicle £1020.00 . 6 Cylinders vehicle £1020.00 . 8 cylinders vehicle £1180.00 . LPG not included (customer will pay for LPG). The above prices will include the following: Latest generation sequantial(injection) LPG system. 2 years warranty unlimited mileage (parts & labour). Largest possible LPG approved Tank. LPGA certificate of confirmity. Full customer support after conversion. Extra (not include the conversion). European Adapter --------------£12 Colour Coded Filler cap -------£15 Flushlube(Valve saver)---------£65 Fuel gauge emulator------------£65 Single point Systen £950.00 Safety Check report £75.00
AMBTRANS AMBULANCE For Mental Health
Coventry, West Midlands
AMBTRANS is an Independent Ambulance Service, based in the West Midlands, specialising in the transportation of mental health patients and clients. We understand the unique requirements needed to transport patients with mental illness whether it is home to hospital, inter-hospital transfer, or alternative locations throughout the UK. Working in partnership with mental health professionals (NHS, Council ASWs and Private Healthcare Personnel), AMBTRANS provide both ambulance-car and ambulance transport for people with mental illness regardless of whether the person is informal (voluntary) or involuntary. Transportation for people travelling involuntary is provided by the least restrictive means possible and in a manner that ensures the safety of the person and others, and minimises interference with the person's privacy, dignity and self-respect. Mental Illness is surrounded by prejudice, myths and misunderstanding. Therefore, in addition to standard medical training, our staff receive additional training specifically to care for patients with Mental Illness, ranging from the mildly anxious, to those with serious enduring conditions. Training Includes: • Classification / Types of Mental Illness • The signs and symptoms of the major illnesses (Anxiety, Depression, Schizophrenia, Bi-polar Affective Disorders, Personality Disorder, Dementia) • Available Treatments (physical and psychological) • An outline of the 1983 Mental Health Act (Plus 2007 update) • Multi Agency Public Protection Arrangements (MAPPA) • Control and Restraint Regulations • All staff undertake an enhanced Criminal Record Bureau check • Drivers complete a recognised emergency driving course Our Services operate 24hrs a day, 7 days a week and include transport arrangements for: • Acute Admissions • Inter-hospital/facility transfers • Long distance journeys throughout the UK • Hospital/care facility to home • Any other journeys as directed/required
Re:Cognition Health
London, London
We are recognised for our award-winning private mental health services, covering neurology, psychology and psychiatry. We treat a range of conditions, including: ADHD, Autism, Alzheimer's disease and mild Traumatic Brain Injury. As part of our work as a world-leading memory clinic, we also undertake ongoing Alzheimer's research and trials, with a view to better dementia and memory loss outcomes and, ultimately, an Alzheimer's cure. Our international clinics provide access to new treatments for Alzheimer's disease free of charge.
Dermaplicity
Newmarket, Suffolk
Dermaplicity is situated in a discreet treatment suite in Newmarket High Street. All treatments are carried out by an experienced Laser Nurse Practitioner, Member of the British Medical Laser Association. We offer the latest Gold Standard Alexandrite and NdYag lasers for hair removal for all skin types, Advanced IPL for skin rejuvenation, pigmented and vascular lesions. Jan Marini Medical skin treatments for fine lines, wrinkles, dull complexion and enlarged pores. Glycolic chemical peels without side effects for uneven skin tone, fine lines, pigmentation and facial redness. Medical grade Minerologie mineral make-up with SPF26 can be applied immediately after all treatments. Free detailed consultations and skin assessments
Pure Drug Safety
Grantham, Lincolnshire
druAre you looking for a new Drug Safety Service Solution? Look no further, Pure Drug Safety is an outsource Drug Safety service provider offering quality services at cost effective prices for your Pharmacovigilance requirements. At Pure Drug Safety we aim to be your outsourced Drug Safety/Pharmacovigilance department providing: Pharmacovigilance (including CT, Post Marketed and Device Vigilance) Medical Information Patient Information Regulatory Services EVMPD Ad hoc services, including help with July 2012 new legislation changes, EVMPD changes required for 02 July 2012 We provide services for Start-up companies and SMEs to large multinational companies What makes us different? Unlike many other Drug Safety service providers, your needs are our driver. We are flexible and can tailor our services to meet your needs. Working in association with Aris Global, we offer a value managed and resource efficient way of having a fully validated safety database with the option of an integrated medical information system via agInquirer. Relationships are key in business and we always: are flexible in our service to tailor to your organisational needs listen to understand your needs work alongside you as a colleague are open and pro-active address concerns head-on suggest alternative solutions have regular contact meetings provide monthly reports Our aim is to provide you the experience and benefit of an in-house team from your outsourced Drug Safety provider.
First Choice Medical Services
Leeds, West Yorkshire
First choice medical services. Professionally manages your events, first aid and medical services, providing you with specialist support and services, regardless of the size of your event. Providing a uniquely tailored service, carefully considering all of your individual requirements and obligations complying with current government legislation. Services Available Qualified First Aiders Emergency Ambulances and Crew Emergency Vehicles Patient Transport Vehicles Cycle Response Units Registered Nurses, Paramedics and Doctors Mobile Command and Control units Mobile Treatment Centre's/ Hospitals
Newington Pharmacy
Ramsgate, Kent
Newington Pharmacy Ramsgate part of the Manor Pharmacy Group Award winning pharmacy provides online repeat NHS and Private prescription services, Travel Clinic, Medicspot private GP service, Online Doctor, Erectile Dysfunction tablets, Emergency Contraception, Health Checks, Stop Smoking Service, vaccination/flu service, dossett boxes, weight management, Prescribing Pharmacist. Medicine reviews. Address : 47- 49 Newington Road, Ramsgate, Kent, CT12 6EW Phone Number: 01843 587353 Business Contact Email ID: info@newington-pharmacy.co.uk Business Hours: Monday 08:30 - 13:30 14:00 - 18:30 Tuesday 08:30 - 13:30 14:00 - 18:30 Wednesday 08:30 - 13:30 14:00 - 18:30 Thursday 08:30 - 13:30 14:00 - 18:30 Friday 08:30 - 13:30 14:00 - 18:30 Saturday 09:00 - 12:00 Sunday Closed Sunday: Closed
Med Event UK Ltd
Coventry, West Midlands
Med Event UK Ltd is highly experienced in the provision of professional event medical services. Our highly qualified and skilled personnel provides cover for numerous events throughout the Midlands Region every year. We offer organisers the highest level of medical cover, a cost efficient and best value package on our pricing structure and the knowledge that all of our medical personnel are appropriately qualified and experienced. This allows you, as an organiser, to concentrate on making your event truly outstanding without the worry of what to do if a medical / first aid emergency occurs. Reliability: Our Promise is that once our services are engaged by you, we turn up at the right place, at the right time, with the right personnel and equipment. Occasionally, we are contacted to provide medical cover at very short notice; this is usually requested when the medical provider who has already been contracted lets you down. We understand that this can be a disaster when so much time has gone into organising, advertising and spending funds. Med Event UK Ltd. understands that some events require sensitivity because of culture or faith. A variety of events that we have undertaken in the past has needed this sensitivity to ensure that the needs of the particular faith or culture were observed. If you are organising an event, we welcome discussions about any specific needs or requirements. From Paramedics to First Aiders, Med Event UK Ltd is your first choice for all your Medical Event arrangements. Providing a range of standard, 4 x 4, or response ambulance vehicles, we can capably cover a wide variety of events and, of course, the very different terrains that are often inaccessible by conventional means. Our recent portfolio includes: • Equestrian (Point-to Point, Pony Club, Polo, Eventing and Horse Trials). • BMX • Moto X and Motorcycling (The Bull-Dog Bash) • Athletics • Banger Racing • Boxing • Dog Shows • Rugby • Corporate Events • Community Events (Race for Life, Fun Runs, Fetes and Shows)