Medina Therapies
9 Colmer Road
Yeovil
Somerset
BA21 4BS
Phone Number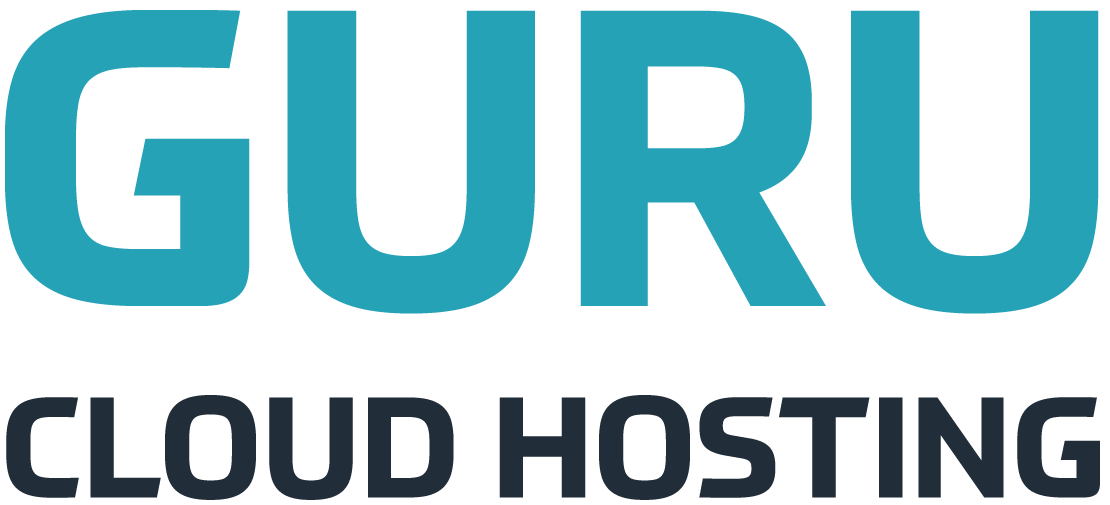 Medina Therapies is a Complementary Therapy business which offers Emotional Freedom Technique (EFT), EmoTrance, Reiki, Massage and Reflexology to those looking for relaxation and better health. Medina Therapies is owned and run by Claire Brown who is a professional and qualified Complementary Therapist with a wealth of experience. Evening or daytime appointments are available at your convenience. We have our ever popular Gift Vouchers for those special occasions for sale from the Therapy Room or we can deliver to you. Open the door to better health.
EFT EmoTrance Reflexology Reiki Massage
Medina Therapies are listed in;
Yeovil Business Directory
:
Somerset Business Directory
:
Complementary Therapies Directory
:
Complementary Therapies in Yeovil
:
Complementary Therapies in Somerset
UK Business Search
More Complementary Therapies Listings in UK Small Business Directory
Note: These extra listing do not appear on Upgraded Listing -
See Upgrade Options
nail elegance
burnham on sea, Somerset
mobile salon based in burnham on sea. Acrylic nails manicures pedicures st tropez spray tan and lots more. Please visit our website.
Feather Touch Therapies
Halstead, Essex
We provide a varied range of complementary therapies to Ladies Only such as Reflexology Reiki Indian Head Massage Spiritual Healing Hopi Ear Candles Crystal healing
Reiki in Durham
Durham, Durham
Hi, my name is Melanie and I am a Gendia Reiki Master Teacher. I offer Reiki therapy as well as run workshops for those that would like to learn Reiki for themselves
Angelic Holistics
Northwich, Cheshire
For alternative therapies and relaxation please feel free to contact us. Please note this service is a professional service to help you feel uplifted and ease aches and pains Reiki is a energy healing and helps to balance your chakras . Having been a healer for sometime now I have clients that have seen a big difference since receiving treatments.
Reiki by Mboizi
London, London
Reiki by Mboizi offers a personalised service to clients to help alleviate a number of common ailments and problems, including stress, anxiety, depression, tension headaches, minor aches and pains, or just as a way to to relax and unwind before or after your day. Clara-Monica Mboizi, senior practitioner offers Reiki-Seichem hands on healing, a non invasive and calming complementary therapy. Reiki is a widely popular Japanese healing technique using the earth elements, however Clara-Monica incorporates Seichem (pronounced Sey- keem), an Egyptian form of healing using water, fire and air elements in order to intensify your experience. Clients have reported feeling "thoroughly relaxed, yet energised", "enlightening", "eye-opening" and "electrifying" Therapy is offered from the Reiki by Mboizi home practice based in North Kensington. CALL US NOW FOR A FREE NO OBLIGATION CONSULTATION
Alex Perry - Counselling, Psychotherapy and Hypnotherapy
Aberystwyth, Aberdeenshire
About me My name is Alexander Perry CHP (NC), MNSHP&M and I am a Registered Hypno-Psychotherapist in the Cambria, Aberystwyth, Mid-Wales. I use a combination of Hypnotherapy,Psychotherapy and Counselling in my Private Practice which gives me a wealth of knowledge and background into mental ailments. I realise that everyone is different, that''s why I''m able to combine many different styles of therapy to suit your personality and needs, and I''m able to quickly find out what you need for your quickest course of recovery. I work with lots of people who suffer from many different conditions such as: Anxiety Stress Reduction / Management Depression IBS Grief Addictions Panic Attacks Weight Management Traumatic Memories Public Speaking or Stage Fright Alcohol Abuse or "Self Medication" Low Self Confidence Low Self-Esteem Health Anxieties or Phobias Fears and Phobias Peak Performance and many more... If what your suffering from is not on the list please do ask and if I cannot treat you, I will refer you onto the best possible therapist or relevant services who can help you make your recovery. I call a lot of those on the list conditions, because they are exactly that. We have simply conditioned ourselves and have either rewarded this undesirable behaviour, or are protecting ourselves from what we perceive as future pain or discomfort, even though it may not be appropriate today. I aim to help you reach a resolution to problems in the past that may be affecting you in the ''here and now'' in the present day. We''ll look at what is appropriate now or are you still running the same tapes and feeling in your head from many years ago. I provide every client with ''ECS'' or Emotional Coping Skills so when you do feel things are getting on top of you, you''ll now be able to deal with situations or problems, much better than before. I also aim to teach client''s to become Mindful through the use of Mindfulness. Mindfulness makes you aware of the feelings and thoughts that you may not have noticed before. By learning more about yourself and having acceptance as well, this is a fantastic technique to help keep you aware of what is going on and how to manage whatever is happening right now. Rather than thinking in the past of worrying about the future, Mindfulness is able to keep you in the present and enjoy what''s happening right now. My services are of the highest professional and confidential order. I look at utilising your skills and assets in a way that is unique to you in order for you to use these assets you already have, to start on your road to recovery or solution as quickly as possible. The hardest part is living with your ailment, the best part is when you start seeing progress. Everyone goes through tough times in their lives but the difference is that some people suffer with them, more so than others. We want to get you to the stage where you can deal with pretty much everything life throws in your way If you''re on low earnings then I do regularly offer Concessions or Discounts for lots of reasons. I believe that a financial burden should be the last of your worries or anxieties, so please do ask about these if you''re on low income, struggling for money, unable to work due to your mental condition or state your currently in. The Cambria provides some stunning views from it''s rooms overlooking the seafront and the coastline and provides a quiet, safe and confidential environment where you can really share whatever it is that is bothering you and allows you to get to the core problems. I find that even during an initial consultation, people find that even talking about their problems provides a certain catharsis for many. If we''re dealing with traumatic memories however, talking about it will not help. I look at removing the emotion from that memory before we discuss more about that problem or situation. What to expect from the first session? In the initial consultation I''ll always ask you your medical history, your GP, doctors surgery, if you''ve ever had any previous forms of talking therapy and how you felt it worked. I''ll ask if you had any previous cases of Psychosis and if your currently taking any medication to make sure we treat you ethically and safely and work together with your doctor to make sure you make the best recovery and use the safest techniques for you. I''ll then ask you your story. What are the significant events that have led you to be here today and then I''ll begin to form a recovery plan suited to your needs and style. Training, qualifications & experience I trained with the extremely prestigious National College of Hypnosis and Psychotherapy in Manchester and for me, even though I have completed a lot of training at a young age, Training is, and should always be, a continuing development. By doing so I ensure I always stay up to date with Techniques, Knowledge, Expertise, all in order to provide you with the best service that I can. CHP (NC) - MNSHP&M I am a member of the National Society of Hypnosis, Psychotherapy and Mindfulness which allows me to use the term "Registered Hypnotherapist." I am also a registered member of the Complementary and Natural Health Council (CNHC) and the department of health recommends when looking for therapy, to consult someone who is CNHC registered which helps to regulate many contemporary therapies and helps to protect the public." All CNHC registered practitioners are entitled to use CNHC's quality mark which demonstrates a commitment to professionalism and high standards. The public and those who commission the services of complementary healthcare practitioners can choose with confidence." http://www.hypno-psychotherapy.net/faqs/110-about-chnc
Wider Vision Art
Pulborough, West Sussex
Photographic Art with colour healing benefits. Photographic Colour Analysis, photography as colour art courses
Harry Dalford
Guildford, Surrey
What is the Trager Approach? The Trager Approach is a discipline of movement education that aims to integrate mind and body. Using gentle and non-intrusive movements, the Trager Approach helps release deep-seated physical and mental tensions, bringing a feeling of relaxation and enhanced body mobility. Without using oils or lotions during a session, the practitioner moves the recipient gently and with harmony, awakening feelings of deep well-being, lightness and relaxation. This helps retrieve, little by little, awareness of the body-mind relationship. Dr Trager described this feeling and awareness as, "Being in a vast ocean of pleasantness." The Benefits: Movements that are simple and effortless make the Trager Approach adaptable to all ages and any physical state, bringing benefits to the body and developing positive mental and emotional attitudes. The Trager Approach does not replace the intervention of a Doctor. It is however a valid aid for a wide range of conditions including: back pains, neck pain, stress, movement restrictions, weariness, anxiety, insomnia, hypertension, emotional and physical traumas and it improves the respiratory function. This means that it is an excellent support in cases of psychophysical stress, joint pain and postural problems. Trager Work has also been used to support sufferers of neuromuscular dysfunctions such as ME, MS, Stroke and Parkinson's. The Session: The relationship between practitioner and recipient is a partnership in which feedback/dialogue is encouraged. The session will last between 60 to 90 minutes. There are two main aspects, which include table work - where the practitioner uses gentle movements within the Client's pain free range, addressing the full body. Clients may elect to be as fully clothed as necessary for their physical and emotional comfort. Compressions, elongations, light bounces, and rocking motions are imparted through the practitioner's hands in a gentle and pleasurable way. This enables the client lying passively on the table to experience the possibility of being able to move each part of the body freely, effortlessly, gracefully on his or her own. In addition to the table work the Trager Approach employs self-care exercises. The Client can use these exercises to continue and integrate improvement into their daily lives.
Corner of Calm
Cranleigh, Surrey
Corner of Calm believes everyone deserves time to relax and balance their mind body and soul. If we were all less stressed and more balanced we would all smile more and the world would be a better place to live. We offer Reflexology, Indian Head Massage. Infinite Balance, Reiki treatments and Reiki Workshops, in a tranquil safe setting.
Taylor's Complementary Therapies
Barnsley, South Yorkshire
Here at Taylor''s Complementary Therapies we offer a mobile massage and reiki treatment service in your own home, that''s right we come to you! What areas do you cover? We operate mainly in Barnsley, Doncaster and Rotherham areas. We also have clients in the Leeds area. How much do you charge? £15 per session for either massage or reiki. (A session lasts 45 minutes) 07565818650 http://taylorscomplementarytherapies.webs.com