Skomra
Friends Meeting House, Crescent Church, Muswell Hill
London
London
N10
Yogandala provides group and individual yoga classes to local communities in North and North East London. I''m a Vanda Scaravelli inspired teacher. I provide hatha, well-woman, prenatal and postnatal yoga classes in Crouch End and Muswell Hill. All my classes focus on exploration of movement and our relationship with gravity. Free and strong spine is another important effect that I aim to achieve with my students. Expect a gently challenging flow and few deeply explored poses during class. I''m especially passionate about yoga for women at all stages of life. I''ve done over two years worth of training in all aspects of empowered womanhood through yoga, so if you want to explore womb yoga, are expecting or given birth to your new baby, come join me, to replenish and make new friends.!
Sorry, we currently have no reviews of Skomra
Prenatal Yoga Hatha Yoga Womb Yoga Postnatal Yoga Bedtime Yoga
Skomra are listed in;
London Directory
:
London Directory
:
Yoga Directory
:
Yoga in London
:
Yoga in London
Business Search
More Yoga Listings in UK Small Business Directory
Note: These extra listing do not appear on Upgraded Listing -
See Upgrade Options
Joanne Alderman
Tunbridge Wells, Kent
Yoga and Relaxation Classes in Tunbridge Wells. Private Yoga Tuition also available. Experienced British Wheel of Yoga Teacher.
Vernyoga
Weybridge, Surrey
Vernyoga Ltd is run by Vernette Butler who is a life and fitness coach with many years experience, that provides 1-2-1 yoga tuition, classes, yoga therapy (which is a tailored set of exercises and breathing exercises to restore well being and to help with injuries or pain, can also include massage, manipulation and nutritional advice), personal fitness training and counselling which can be over the phone, online or face to face. Vernette is a Member of: Counselling Ltd, Sherwood Foundation Therapy Register (SFTR), The International Society for Mental Health Online (MISMHO), British School Of Yoga (MBSY), British Yoga Teachers Association (BYTA), British Wheel of Yoga (MBWY), is a preferred Yoga Teacher on Health and Yoga. Com and has written articles for Yoga (UK) and Yoga and Health mags. Vernette currently runs two classes in Weybridge at the Library Lecture Hall, Church Street, on Monday and Thursday at 7. 30pm. £6.50 drop in or £30 for 6week course. Vernette has two instructional CDs for sale - Yoga for Back Strengthening and Yoga for Abs. Please check out her website for more details.
YogaBugs Bournemouth and Christchurch
Christchurch, Dorset
Fun and creative hatha yoga for children aged 2½ to 7 years in Bournemouth and Christchurch. Our story based children''s yoga classes are completely interactive and the children perform yoga postures whilst taking part in a magical adventure. The classes provide a full physical workout followed by a short relaxation and calming visualisation, leaving them feeling peaceful, balanced and relaxed.
Yoga My Passion
Palmers Green, UK
I teach One-to-one, Open class (non-beginners) as well as Beginner classes (4 stages, each stage is taught however many times is required by the individual, you are recommended to go at your own pace). Structure of Open class (non-beginners): Relaxation, Invocation Prayer, Pranayama (Breathing exercises), Sun Salutations (Warm-up exercises), Single & Double leg raises and Asana''s (Steady posture - this includes 12 basic postures with variations): 12 Basic postures are: 1. Headstand 2. Shoulderstand 3. Plough 4. Fish 5. Forward bending exercise (sitting down) 6. Cobra 7. Locust 8. Bow 9. Spinal twist 10. Crow (Balancing exercise) 11. Forward bending exercise (standing up) 12. Triangle posture Final Relaxation and then Final Prayers. Structure of 1st Beginners Class: Relaxation, Invocation Prayer, Talk on Yoga and 5 points of Yoga, Eye Exercises, Neck Exercises and Shoulder Exercises, Abdominal Breathing, Single and Double leg raises, Shoulderstand and Fish, Final Relaxation, Final Prayer, Talk on 1st point of Yoga (Proper Exercise). The next 10 asana''s (or steady postures), breathing exercises and Sun Salutations are slowly introduced in the next three beginner classes. Suitable for: Children - age 7 upwards; Pregnant women and the Elderly (variations of the asana''s making it gentle). Visit: https://sites.google.com/site/yogamypassion/ or phone on 07708247500 for more information. Health is Wealth, Peace of Mind is Happiness, Yoga shows the way!
Yoga West
Chiswick, London
Yoga West is a yoga and pilates studio in Chiswick, West London. It''s run by YogaAt, who have over 50 instructors and provide more than 11 different styles of yoga. Classes run throughout the week, and you can book online or by telephone. Please check the website for full details of class times. Free parking, and just a short walk by bus or train.
Yoga with Arjie
Watford, Hertfordshire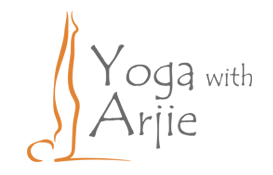 Friendly Dru, Hatha, Vinyasa, Gentle & Prenatal Yoga plus Workshops around Watford and Hertfordshire. Prenatal Yoga. Workplace Yoga. Yoga Workshops. Motivational Team Event for employees. Gentle Yoga to stay active & alert. Bespoke Yoga. Group Yoga (e.g. Women's groups, Golfers, Cyclists). Beginners, Intermediate & Advanced students. Mindfulness and Meditation.
Yoga Classes & Services
:
Yoga Workshops & Events
Lotus Divine
Burnham-on-Crouch, Buckinghamshire
Lotus Divine is a new portal that is designed to provide you with support, guidance and solutions to real life issues that one faces in everyday life. The portal is designed to give you awareness that you are not on your own, knowledge on how to deal with certain situations that you think that are beyond your control, support when you need it, personal development to unlock the power and energy with in and a path to move forward from the current situation to the next step.
Todd
Bath, Wiltshire
YOGABUGS is fun and creative story-style yoga designed to stimulate childrens imagination, maintain their natural flexibility and teach them to breathe correctly. Classes are for children aged 2 to 7 and combine exciting adventures with songs, breathing and relaxation techniques. YOGA''D UP introduces traditional yoga through creatively themed classes, partner postures and games. Children ages 8 to 12 experience yoga through themes ranging from the Olympics to fun yoga challenges and beyond. YOGABUGS BATH provides classes in a wide variety of settings.Contact us for more infotmation.
Mid Wales Yoga
Llandrindod Wells, Powys
Llandrindod Wells Yoga Class Come join us at a yoga class. Days: Every Monday from 7pm to 8:30pm Venue: Powys Dance Centre •Arlais Rd• Llandrindod •Powys •LD1 5HE Price: First class is FREE (then £7 per class) Beginners & Advanced: Students of any level are free to join a class More info: Email George at mail@georgewatts.org 1 to 1 yoga: If you have any specific needs, click here for 1 to 1 yoga
Bodytonic Clinic
London, London
Bodytonic clinic refers to a group of award-winning health, fitness, and wellbeing clinics - with branches in the Wapping, Stratford, and Canada Water areas of Greater London. We have a team of therapists who specialise in complementary and alternative medicine, including dedicated osteopaths and cranial osteopaths; masseurs, Pilates and yoga instructors, hypnotherapists, and beauticians. Each of our therapists has a unique skill to bring to the table, enabling us to provide all-inclusive treatments and extensive services for the betterment of our clients.Our masseurs are trained in exhaustive methodologies: from sports massages, manual lymphatic drainage, to Indian head massages; while our beauticians can provide facials, tinting, waxing, and more. Our contemporary yoga studio is perfect for getting into or keeping in shape.So if you are seeking remedy, treatment, or relaxation - we are confident Bodytonic clinic has the therapeutics available in order to get you feeling better. Bodytonic clinic's most recent acclaim was at the Institute of Osteopathy Practice, of which we are proud to say we won the 2018 'Practice of the Year' award.If you would like to arrange a consultation with us - or would simply like to know more - please, don't hesitate to call one of our clinics. We would love to speak with you.