Jay Silver and Associates
Glencoe
Glasgow
Lanarkshire
G13
Phone Number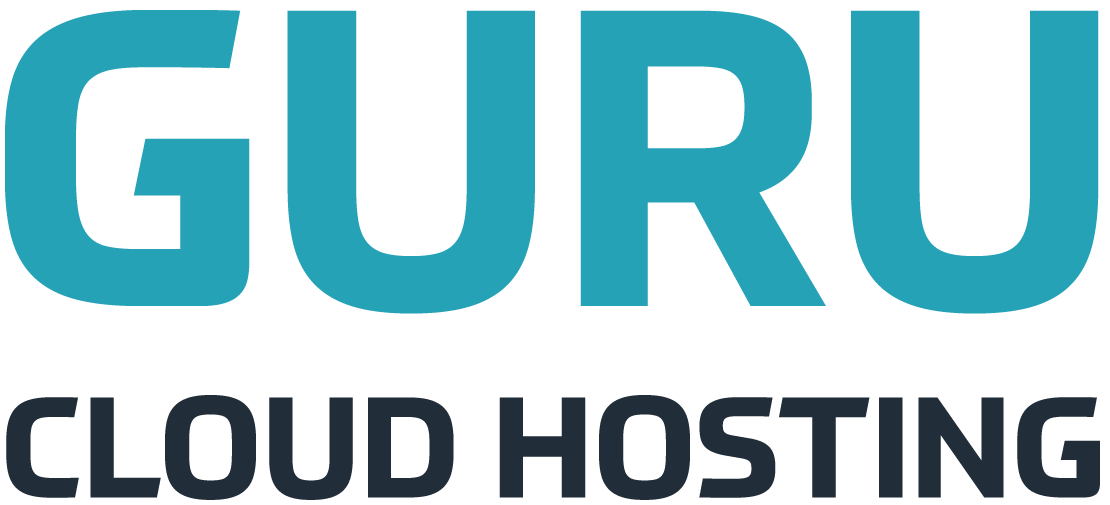 Pay for Performance Meetings, Guaranteed! Good quality qualified meetings are constantly in demand by new media agencys sales teams looking to generate new business. Every company needs to win new business to reach sales targets and increase revenues. It is critical therefore that their sales people spend as much time as possible face to face with qualified prospects. Research shows that the top 5% of the top 5% of salespeople spend 60% of their time cold calling. Thats how important it is to the growth of your company. Call us Now!
telemarketing telemarketing meetings cold calling telesales appointment setting
Jay Silver and Associates are listed in;
Glasgow Business Directory
:
Lanarkshire Business Directory
:
Telemarketing Directory
:
Telemarketing in Glasgow
:
Telemarketing in Lanarkshire
UK Business Search
More Telemarketing Listings in UK Small Business Directory
Note: These extra listing do not appear on Upgraded Listing -
See Upgrade Options
SalesForceOne
Aberdeen, Aberdeenshire
Established in 2009, Sales Force One has many years of experience in the Sales Leads Generation profession, and offer telemarketing, telesales appointment setting and lead generation services to clients throughout the North East of Scotland. The company is located in Aberdeen and works in a B2B and B2C capacity on behalf of clients in various industries from oil and gas to hospitality. SalesForceOne delivers comprehensive telemarketing, telesales, lead generation and market research services on behalf of its clients, which is designed to allow them to focus on their business while Salesforceone can do the selling and promoting of the company on a flexible basis.
Rybec Networking
Glasgow, Strathclyde
Rybec Networking is an lead generation company with the main aim of getting clients in front of prospects who are actively interested in their product(s) and solutions. Through a mixture of Telemarketing and e-Marketing. Rybec Networking generates b2b sales leads and appointments on a daily basis for our clients. Rybec Networking are not just a lead generation and telemarketing company but aim to act as an outsourced internal sales team. Rybec Networking offer full visibility to our clients and openly encourages visits to the office to see and hear our consultants in action. Rybec Networking finds that campaigns work better when there is a close link between us and our clients so we always ensure there is open, honest feedback provided throughout each campaign. From initial discussions about set up and all the way throughout campaigns, the lines of communications are permanently open to ensure the best possible results are delivered. Rybec Networking has been established since 2002 and has vast experience within the IT market place. Rybec Networking work directly with a number of software authors and also work with the VAR channels of some of the world''s leading technology companies. Rybec Networking core management possess over 10 years' experience of selling within the B2B market place so therefore have an extensive knowledge and understanding of what IT companies look for in a qualified technology lead.
Teleleads
Petersfield, Hampshire
Teleleads - Bringing you Rapid Results and Rapid Growth Teleleads Limited is a rapid growth Telemarketing company specialising in outbound B2B (business to business) telemarketing. With proven success we consistently deliver results throughout the UK to a wide portfolio of clients. We offer a number of specialist services carried out by an experienced team with a proven track record in a results driven environment, and offer the flexibility to work on projects of all sizes that cover: Qualified appointment setting and lead generation Market research Data cleansing Event booking Direct mail and pre-emptive call and follow up Telemarketing training and consultancy Interim sales support Reporting
Lupton Lane
LEEDS, West Yorkshire
Pay Per appointment Lead is the most cost effective low risk approach to Telesales Marketing available today We welcome the opportunity to talk to you about how Pay per Appointment Lead can work in partnership with your company, please ring us on 0113 2515153 today to discuss your needs Pay per Appointment Lead is a new concept in lead generation. Basically, you pay for an appointment as it occurs. Clients looking for appointment leads in UK were able to find Positive Steps the most cost effective low risk approach to Telesales Marketing available today Pay per Appointment Lead is a completely unique approach to Telesales Marketing! To offer such a service as this in the UK area, a supplier must be pretty confident in their ability to generate leads; otherwise all parties wouldn''t make any money. By offering leads to businesses in UK we are in effect ''partnering in success'', in which case ''everybody wins''. Increased business generated from these leads actually pays for the service itself - an immediate return on investment Positive Steps The new brand initiative from Lupton Lane Leeds
Bellcom Worldwide
Glasgow, Strathclyde
With over 12 years of experience in the multilingual call centre industry, Bellcom Worldwide provides international outsourcing solutions to customers throughout the world. Founded in 1998, Bellcom Worldwide is located in Glasgow. With specialised knowledge and experience within the international call centre sector, Bellcom''s fully integrated outsourcing call centre services and highly skilled multilingual work-force will strive to create the perfect tailored solution to match your needs and requirements. Bellcom Worldwide has a growing customer base, located throughout the world and UK, including clients such as Dell, Xerox and Virgin Media. Others include: - Samsung - Heineken - Ftse Index Company - Crowne Plaza - Monster - McAfee - Scottish Water - TalkTalk Below are just a few of the more popular multilingual services: - Outbound Sales - Account Management - Lead Generation - Inbound Sales and Service - Appointment Setting - Email Marketing - Call Centre Consultancy - Social Media Management - International Call Centre Bellcom Worldwide is an accredited member of the Customer Contact Centre (CCA) and has implemented the Investors in People framework. The company is managed by Varry McMenemy who has been involved in the Call Centre industry for many years. Currently the President of the Glasgow Chamber of Commerce and a Non-Executive Board Director at Investors in People Scotland, Varry''s leadership style has been publicly recognised.
Key Sales and Marketing
Brinkworth, Wiltshire
KEY Sales & Marketing is a Swindon based business-to-business telemarketing agency. We help our clients grow by increasing sales, market presence or market knowledge. As specialists in verbal communications we deliver intelligent, highly flexible and very effective telemarketing. Our core services are: Qualified Appointment Setting Lead Generation Market Research Customer Satisfaction Surveys Seminar & Event Promotion Direct Mail Pre Emptive Call and Follow Up Data Cleansing Data Acquisition Campaign specific Call Frameworks (NOT scripts) Why use KEY Sales & Marketing? Knowledge & Expertise KEY Sales & Marketing are telemarketing experts that act as a virtual extension to your business. With over 10 years experience of delivering effective telemarketing services, we know how important it is take time to understand both our clients and their customers. KEY Sales & Marketing will work with you to develop an outsourced strategy that meets both your results and budgetary requirements. Campaign Management KEY Sales & Marketing has a proven and well developed telemarketing campaign management process that drives our success. Your campaign will have a dedicated project manager and experienced telemarketing consultant to interact with you in order to provide you with transparency and control of the processes and results. Reporting KEY Sales & Marketing offers a structured approach to reporting to ensure that you can make fully qualified decisions based upon measurable, quantifiable data. It has to be transparent. So, when you work with KEY Sales & Marketing you will be kept fully informed of results every single day so that you can analyse the effectiveness of your campaign and make management decisions.
Tardis Telemarketing
Newark-on-Trent, Nottinghamshire
Tardis Telemarketing offers a full range of B2B telemarketing and telesales services including appontment setting, lead generation, data and list cleaning, event maximisation, product promotion and more. With over 15 years experince working with a wide variety of clients, we take the time to fully undertsand your business and will offer ideas and suggestions on ways to maximise the cost-effectiveness and ROI on all projects. We have a passion for what we do and work closely with clients to offer on-going feedback. Our training services are bespoke, so whether you have one individual or an in-house team, we offer training and support to suit all budgets.
LeadGen International
Haverhill, Suffolk
Are you looking to grow your business into new international markets or to grow your existing customer base in the UK? Based in Haverhill LeadGen International offers you an affordable and flexible solution to help you grow and promote your business through our Professional and Reliable B2B Telemarketing and Lead Generation Services. With over 25 years experience across a broad range of business sectors LeadGen International can offer you a full range of services to help you to promote and grow your business. From small local one off projects to National and International Telemarketing and everything in between, we can offer a reliable, flexible and affordable option to meet your individual needs. Free Initial Consultation and Trial Packages available on request. Telemarketing Lead Generation Appointment Setting Event/Exhibition Meetings Customer Surveys Customer/Market research Database Management List Sourcing Training If you are looking for a one off targeted Telemarketing/ Telesales campaign, need qualified appointments or regular contact management programmes, we can help. To discuss your individual requirements or to book a free initial consultation Telephone 08432 891951
SilverSpire Telemarketing
Hereford, Herefordshire
SilverSpire are a dynamic, fresh and vibrant telemarketing company based in rural Herefordshire. We offer a complete solution at an affordable price without compromising on quality or expertise. We at SilverSpire believe we are amongst the very best in the industry. We aren't a call centre and we never use scripts. We are driven, creative, talented sales professionals who communicate as human beings, not robots. We work hard for our clients and genuinely provide fantastic business opportunities that convert to real orders. We are more than happy to be judged on our results. We have a wide range of experience throughout various sectors and a proven track record of generating real business opportunities. Successful campaigns have ranged from small, start up advertising publications through to enterprise level IT solutions for some of the World's largest vendors. We offer a wide range of services including lead generation, appointment setting and conference promotion. We also offer a direct telesales service. We can work with your existing sales team to help with account management, complete some market research or cleanse your company databases.
Telechief
Peterborough, Cambridgeshire
A well established and experienced telemarketing company that offers a professional, friendly service. We are committed to understanding you, your business and products or services, no matter what industry type. We also have a great understanding of franchise organisations, working with many throughout the U.K. We specialise in Business to Business telemarketing and have many years experience within many industry types. We have a proven track record within the Financial Services Industry and have many years experience within Business Insurance and pensions. Other area's of expertise include Janitorial Supplies and Contractors, Confectionery, IT Software, Vending and Recruitment.